David Archuleta has been compared to many great singers past and present, and while he is still very young with a great deal of time to keep improving and maturing his style of singing, I believe he has established a presence in the music industry which will last and be remember for years to come. 
The following are comments extracted from one of MasterClass Lady Rosanne Simunovic's reviews of David Archuleta's performance at the ALMA Awards back in September 2009. The question had come to mind how does David fair with the classic pop singers of yesteryear?  How many even remember the singer MasterClass Lady is referring to – Sammy Davis Jr.?  Well, I certainly do, as I am in that age bracket and remember him very well. He was in the so-called "Rat Pack" with Frank Sinatra, Dean Martin, Joey Bishop and Peter Lawford, a group of fast and talented celebrities who frequented Las Vegas and headlined there for many years.   
Personally, David has a much smoother voice for me to listen to and it's difficult for me to be objective at this point in time as I feel he is the best voice out there today.  As much as I enjoyed Sammy Davis Jr., in time, David Archuleta will be better.  But again I may not be quite objective enough for most.  So I have found a great video for you to hear and watch.  As for the entertainer part of Davis, no one put on a show as well as he did.  As for the singing, David gives him a run for his money.  Take a moment and listen to Sammy Davis Jr. and then listen to David's performance at the ALMA Awards.  The following is what MasterClass Lady answers to the question asked about great male singers:
Just a quick answer to FG who stated:
Would you answer a two-part question for me? How rare is it, at age 18, to have such proper technique? Would you say that, based upon what we have seen thus far from David, that he is vocally as brilliant as, or will be, the male 'greats' such as Nat King Cole, Jonny Mathis, etc?
It is very rare indeed to hear an 18-year-old MALE singer who possesses such a strong technical hold on his vocal delivery. Yet, it is even more rare to hear someone so young who sings with such depth and maturity. David is truly special and his talent, as I have said so often, is extraordinary. He is a vocal prodigy.
I feel that David will, over the course of time, be remembered as "one of the greatest pop singers" of the 21st century.
FG wrote:
Oh, if you will indulge me – who is, in your opinion, the best male singer of all time, or maybe top 3 if it is too hard to narrow it down…. Thanks!
For me, the best male singer in the pop genre has always been Sammy Davis Jr. His voice was timeless – it never aged, always sounded energized and vibrant and his musicality was extraordinary. Like David, he was a vocal prodigy.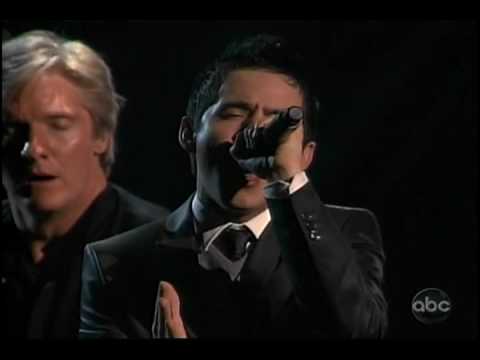 masterclasslady
September 24, 2009 at 6:00 pm
And just so you don't get bored, more photos I took of David in concert: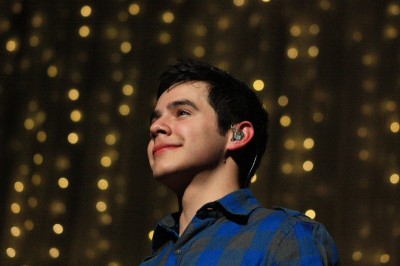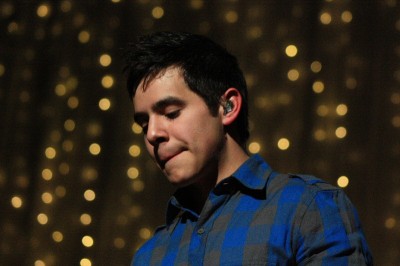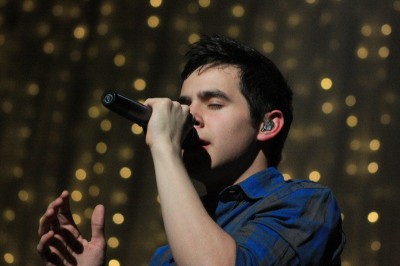 Copy this short URL to share this post anywhere: http://www.dabuzzing.org/?p=10044

Tags: ALMA Awards · Entertainers · Las Vegas · MasterClass Lady · Pop Singers · Prodigy · Rat Pack · Sammy Davis Jr.
Filed in: David Archuleta
This Post has earned 1 Buzz.