Songs David Archuleta's music has inspired so many people. His smooth velvety voice, and the way he is able to put so much feeling and emotion into a song, are true and rare gifts. It is something very special to behold, and I know David Archuleta has inspired me with his music. I think I can speak for many when I say, he has a way of touching people with his music.
From the first time I heard him sing on American Idol, and every song I have had the pleasure of listening to from him ever since, I have been touched. So, it is with great pleasure that I would like to share a song of David's each week with all of you. Whatever it may be, I hope it will bring a smile to your face, perhaps allow you to take a walk down memory lane, warm your heart and maybe even touch your soul!
In honor of the one year anniversary of David Archuleta's first single as a solo artist, the song for this week is "Crush".
Hypnotized, so mesmerized…
"Crush" was written for David Archuleta by a team of writers, J. Cates, David Hodges and Emanuel Kirakou. It was produced by Emanuel Kirakou. It can be found on David's first self-titled debut album, which was released by Jive Records in November 2008. However the song debuted as a single on August 1, 2008. Upon its release, it debuted at #2 in its first week on Billboard's Top 100. The song "Crush" has also earned David his first Gold Record. It is an upbeat song about the excitement you feel when you are falling for someone. It is a song that any of us can relate to no matter our age, because most of us have had a crush one time or another. It is a sweet and simple song. Yet, when David Archuleta sings it, it is full of emotion and longing and those special first feelings of love!
So to commemorate its first anniversary, here is "Crush":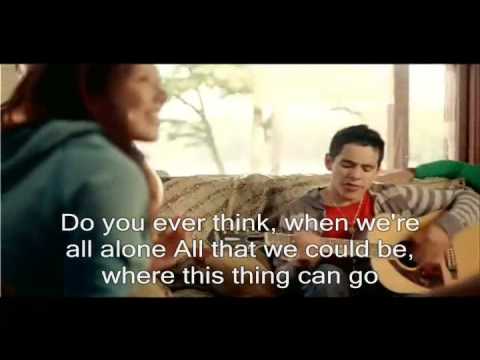 I would also like to share with all of you David's reaction to hearing his song "Crush" played on the radio for the first time, one year ago on August 1, 2008. His excitement and nervousness are rather sweet. He seems so humbled by the whole experience. It is priceless!

David Archuleta, the Voice
Copy this short URL to share this post anywhere: http://www.dabuzzing.org/?p=2930

Tags: Crush · debut album · Song of the Week
Filed in: bigarchiefan|columnists|music|performances|reviews|voice
This Post has earned 10 Buzzes.