David Archuleta has a special gift that few other artists have – he can sing anything and can blend with anyone's else voice.  He and Jordin were exquisite together and definitely this performance warrants another duet in the future!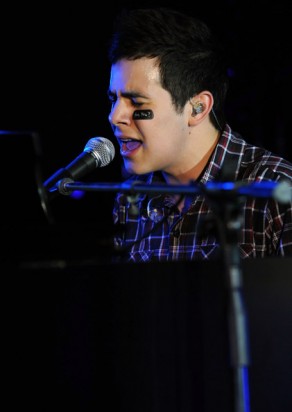 Source: Neon Limelight – February 3, 2010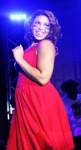 Remember when Justin Bieber filled in for an absent Chris Brown to duet with Jordin Sparks on their smash hit "No Air"? Remember how much your ears hurt afterward? Well, we're not trying to start a rivalry or anything like that, but, uh, take notes JB.
David Archuleta stepped in for Breezy to perform "No Air" with Jordin Sparks today (February 3) at the Jordin Sparks Experience event in Miami, Florida, and showed everyone how it should be done.
The performance was clearly a bit unrehearsed, but Archie was still ready. His powerful voice soared over his verse and blended perfectly with Jordin's. And unlike Bieber, he felt no need to overdo it or try to out-sing Jordin. OUCH! Sorry…flashback.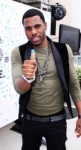 Jordin Sparks and David Archuleta aren't just sweet songbirds. They're both deeply involved in charities and using their voices for good. The buds put their beautiful pipes to good use at Jordin's 3rd annual Jordin Sparks Experience, which took place today (February 3) in Miami, Florida. The event brought awareness to Allstate Insurance's X the TXT campaign; a campaign to end texting while driving. Also helping Jordin and Archie at the event was pop singer Jason DeRulo.
Copy this short URL to share this post anywhere: http://www.dabuzzing.org/?p=11310

Tags: "No Air" · Charities · David Archuleta · Florida · Jason DeRulo · Jordin Sparks · Jordin Sparks Experience · Justin Bieber · Miami
Filed in: David Archuleta|music|news|reviews|voice
This Post has earned 1 Buzz.