After reading the following article my mind started to wonder. First it's Miley Cyrus and now the triple threat (wink). Who's next—little Connie Talbot? After the dismal performances from Season 9 Idols the other night, little Connie Talbot would definitely be a refreshing change. David could at least do a duet! David and Connie? Don't laugh! David could teach them how to sing and Connie could show them stage presence. One can only hope! Gosh I miss David Archuleta! For those living on another planet and don't know who Connie is, here is her semifinal performance from Britain's Got Talent.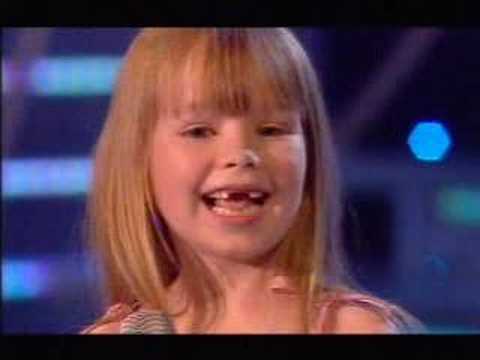 Usher, Diddy and Justin Bieber to Perform on Wednesday's Results Show
Author: mj 3/26/10
Usher will be mentoring the Top 10 on Tuesday (8/7c FOX) as the kids take on R&B/soul songs. He'll return on Wednesday (9/8c FOX) to perform his new single, "OMG". Also set to perform–Diddy & Dirty Money will be on hand to perform their single, "Hello, Good morning."

If that isn't enough, I'm hearing that Justin Bieber will also be performing on Wednesday. At least, that's what the Idol ticket invitation sent out to peeps on the audience waiting list says.

There is a chance that Bieber is taping a performance for later broadcast, but I think it's safe to bet that The Fetus will be gracing the Idol stage on Wednesday. Ha!
SOURCE: http://mjsbigblog.com/usher-usher-diddy-and-justin-bieber-to-perform-on-wednesdays-results-show.htm
Copy this short URL to share this post anywhere: http://www.dabuzzing.org/?p=14503

Tags: Britain's Got Talent · Connie Talbot
Filed in: David Archuleta|music|opinions|performances|voice
This Post has earned 2 Buzzes.