Yes! I couldn't resist. My birthday is on the 26th of December…so close to David's that I had to have his picture on my cake. My friends at work had an early birthday party for me with this beautiful tiered cake. I wanted to show you guys how I included David on my birthday since his is two days after mine. Look for the baby photo of me on the left and a photo of David on the right. The little flags have the date of our births. I wonder if David has ever had a Happy Birthday / Merry Christmas cake.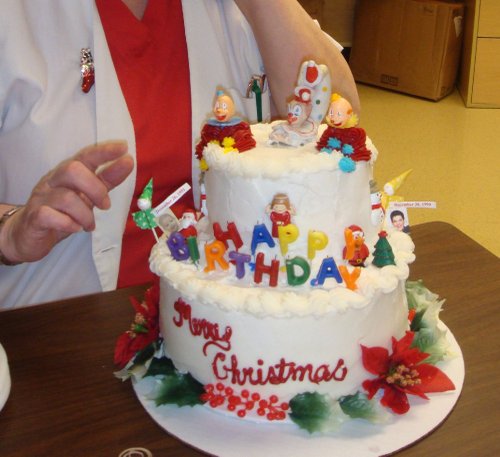 Copy this short URL to share this post anywhere: http://www.dabuzzing.org/?p=297

Tags: birthday
Filed in: General
This Post has earned 6 Buzzes.