DA-Beehive2
We have a winner!
Enter to Win the David Archuleta Beehive Contest
The WINNER is
Jacqueline!

Congratulations!
Find out what is hidden in Marge Simpson's Beehive!
The Beehive Contest is over. Gosh! It was fun while it lasted.
Roll your mouse over Marge's Beehive to see what's hidden. It is something that was lost—and is NOW FOUND! Haha!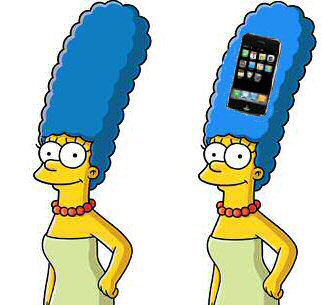 Thank you all for playing the game! I do hope you will be able to see David this summer!!
Jacqueline won two (2) tickets to see David Archuleta LIVE in Las Vegas on July 18. The tickets will be given to the winner—Jacqueline!—by pikepss and robin711, two very dedicated Honeybees who have had the pleasure of seeing David LIVE.
The Beehive Contest was brought to you by DA Buzzing and Honeybees Pam (pikepss) and Robin (robin711).
Trademark & Copyright Notice: No ownership is implied in the use of Matt Groening cartoon.