David arrived in Indonesia on July 14th and was greeted by adoring fans.  I stayed up way past my bedtime to watch it unfold via live stream.  It was thrilling to vicariously experience the fans' anticipation and mounting excitement.  I had to laugh at their decision early on to maintain composure and not scream.  Well, that idea quickly flew out the window once they caught a glimpse of the band members, and it completely evaporated once they saw David!!!  Here's a video showing the final moments.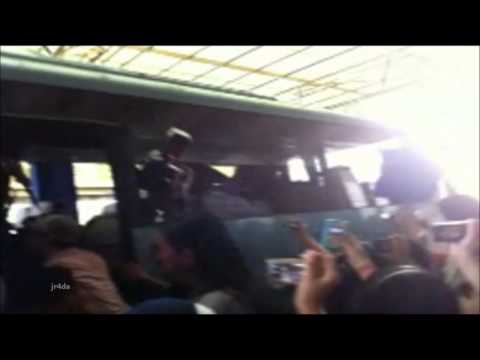 (Credit:  scpancake's USTREAM uploaded to YouTube by JRforDA2011.)
Copy this short URL to share this post anywhere: http://www.dabuzzing.org/?p=18654

Tags: Airport Arrival · David Archuleta · Indonesia
Filed in: David Archuleta|news
This Post has earned 5 Buzzes.