Magnificent Obsession – Grandeur or Beauty, a persistent preoccupation with an emotion.   Many qualified and experienced journalists have written articles about David Archuleta and the connection he has with his fans.  Some even went so far as to say they could not explain it.  Well that's exactly the point I wish to make, you can't explain David – you have to feel David and until you can do that you will never be able to understand being a fan. 
Every photo of David Archuleta shows a different emotion – The Many Faces of David Archuleta – gives you a different reason to love him.  His warm and caring side to a small child with hope in her eyes and excitement in her heart when she hears his voice and finally receives the embrace we all would love to experience.  The endless smiles of appreciation every time he sees us at one of his concerts, and the endless promotion of other artists to enhance and enrich our music catalog.  Passion for his music, his faith, family and friends are the stepping stones of his character.  His look of maturity on stage has grown and yet the next moment he smiles with the shyness we so enjoyed on American Idol.
One picture never tells the story; with David you need to look deeper into his soul and you find many levels of emotions.   This is why his appeal is so vast—from a two year old with David Bows in her pigtails and jumping to Zero Gravity with her father to the older fans who want so much just to squeeze him.  He brings such joy and happiness to so many people, young, old, disabled, sick, girls, women, boys and, yes, men.  The husbands and boyfriends who stood by their mates are now tapping their feet to his music and slowly easing the bewildered look on their faces and replacing it with admiration.  David's many faces have captured our hearts.  The following photos I hope show some of the emotions we all love and adore.  David Archuleta has arrived!!!!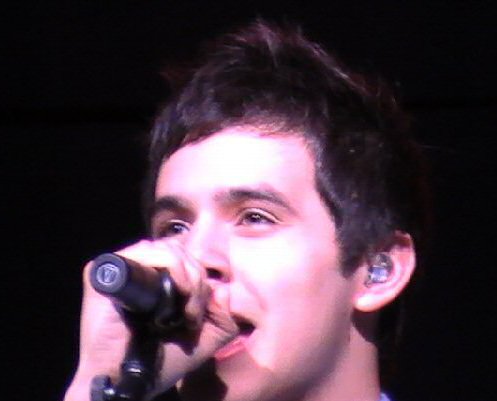 David Archuleta, Del Mar, San Diego, June 20, 2009 / Photo by Pam Pike 2009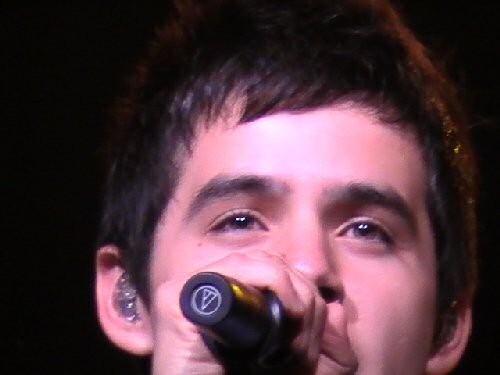 David, an Eye for Singing / Photo by Pam Pike 2009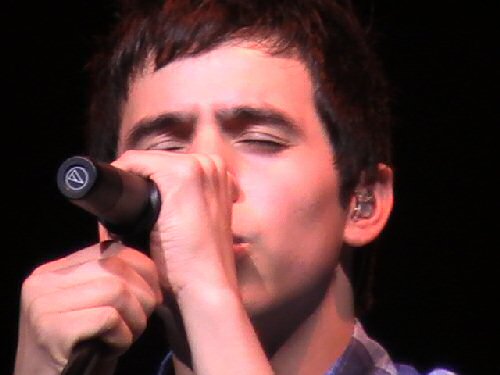 David, ahh, those eyebrows! / Photo by Pam Pike 2009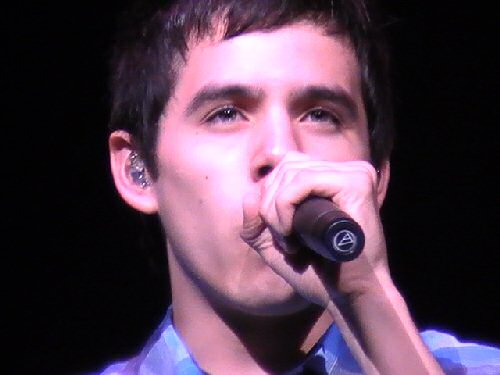 David whistling! / Photo by Pam Pike 2009
Copy this short URL to share this post anywhere: http://www.dabuzzing.org/?p=2046

Tags: Del Mar · photos
Filed in: music|performances|photos
This Post has earned 1 Buzz.