David Archuleta is really pushing full steam ahead with his songwriting as he is again in Los Angeles to collaborate with Matt Squire and Lindy Robbins. Personally, I am very excited he is wasting no time getting his album finished. I can hardly wait until it's released!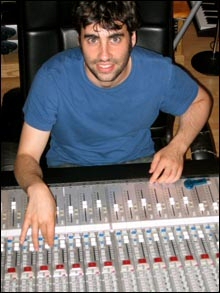 Matt Squire is known for producing power pop. He has a knack for discovering underground bands and helping them refine their sound. Squire works very closely with his bands. He is known as a hands-on producer who often makes lyrical and musical suggestions. He is known to write music on his own and present his ideas to the bands. He also co-writes with artists.
Although he is mostly known for his successes in the pop-punk scene, he has branched out and worked on other musical styles with artists like Katy Perry.
Matt Squire was born in Washington, D.C on May 7, 1976 to John Squire and Lynn Zwerin. He was drawn to music at an early age. He got his first guitar at age 8 and he taught himself how to play drums at age 10. Squire attended high school at Georgetown Day and graduated in 1994. He went on to attend Boston University and graduated in 1999.
In late 2004, Squire moved to the Washington, D.C. area to open up SOMD studio in College Park, Maryland. After moving back to the Washington area, Squire was re-introduced to Alexandra (Ali) Mackler. Squire and Mackler both went to the same high school and college. Prior to his May 27, 2007 marriage, Squire moved into a new home down the road from College Park and reopened SOMD studio in his home. After years of success in Maryland, Squire moved to Los Angeles. Currently, Squire maintains SOMD studio in Maryland and also works out of Los Angeles.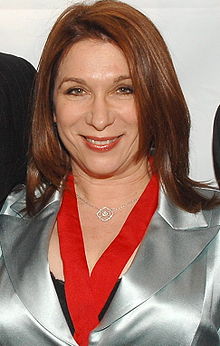 Lindy Robbins is an award-winning, multi-platinum selling songwriter from Los Angeles. She started singing with her late, gifted musician father Walter Wissman when she was three, and was an acclaimed performer in NYC and LA before becoming a full time songwriter in 1997. Current releases include "Lost Then Found" recorded by Leona Lewis (featuring One Republic) and four cuts with American Idol winner Kris Allen. She also recently had two songs on Demi Lovato's #1 record "Here We Go Again," including the first hit single and title song, five songs on Jordin Sparks highly anticipated top-five sophomore release "Battlefield," three songs on Selena Gomez's top ten new record "Kiss and Tell," seven songs on Fueled By Ramen's punk pop band Friday Night Boys, and a song "No More Heroes" on the multi-platinum group Westlife.
Copy this short URL to share this post anywhere: http://www.dabuzzing.org/?p=11726

Tags: Album · Lindy Robbins · Los Angeles · Matt Squire · Songwriting
Filed in: career|David Archuleta|music|news|opinions|reviews
This Post has no Buzz yet.