David has been extremely busy today with a great trio of songwriters. If this is an example of the people he is working with, his next album will blow everyone out of the water! Some background information on all three songwriters:
Dapo Torimiro
Associated acts: John Legend, Brandy, David Archuleta, Elliott Yamin, Jordin Sparks, Justin Bieber, Toni Braxton
Website Dapomiroworks.com
Source – en.wikipedia.org/wiki/Dapo_Torimiro
Dapo Torimiro is a Platinum-selling songwriter, record producer, musician and singer. Born in Lagos, Nigeria, he has worked in the music industry in the U.S. for several years writing and producing music for artists' album projects, touring with numerous artists, as well as scoring various television and film projects. Torimiro's first break was placing the song "Quickly" on five-time Grammy winner John Legend's third studio album, Evolver, which was released in fall of 2008. Featuring multi-platinum-selling artist Brandy, "Quickly" received early industry buzz as not only an inspired, sleek duet featuring R&B/pop music's leading artists, but also as one of the album's stand-out gems. Later in the fall of 2008, Torimiro also enjoyed credit for other tracks, including "Running" on David Archuleta's self-titled debut album (November 11, 2008) — his first since becoming runner-up on American Idol in June 2008—and "Torn Down" from Brandy's highly-anticipated album, Human (December 9, 2008), which she describes as her most personal album to date. Torimiro teamed up with the award-winning production duo Midi Mafia (50 Cent, Fantasia) in Los Angeles to collaborate on various projects. In the spring of 2009, Torimiro received songwriter and producer credit for the tracks "Know Better", "Apart From Me", and "This Step Alone" on Fight for Love, the sophomore album by American Idol Season 5 finalist Elliott Yamin, which was released on May 5, 2009. He also received credit for "Forever in You," which was included on the album as an iTunes and Japan bonus track.
Torimiro worked with American Idol winner and Grammy-nominated artist Jordin Sparks on her sophomore album Battlefield on the track titled "No Parade". Torimiro wrote and produced the track "No Parade" along with Oscar-nominated songwriting duo Scott Cutler and Anne Preven ("Listen," sung by Beyoncé Knowles in the 2006 film Dreamgirls.) Early reviews of the album have generally been positive with most critics highlighting individual tracks such as "No Parade," which is described as 'breaking your heart even before she gets to the bruising chorus.'
Torimiro was recently announced as one of the songwriters for the Disney Channel for the hit Disney Channel Original Movie Camp Rock 2: The Final Jam's sequel along with Kara DioGuardi and others.
On October 30, 2009, Atlantic Records announced that Torimiro will be one of the producers personally chosen by Grammy Award-winning R&B singer Toni Braxton to work on her highly anticipated label debut album (Pulse) to be released February 2, 2010.
Channeling his jazz roots, Torimiro produced and recorded songs with Tony Award-winning singer/actress, Anika Noni Rose for Disney's album, The Princess and The Frog: Tiana and Her Princess Friends. The album is inspired by the 2009 Disney animated film The Princess and the Frog and was released on November 24, 2009. The album is the follow up release in the successful Disney 'And Friends' musical series and features the song "Down in New Orleans" performed by Anika Noni Rose as written by Academy Award-winning composer Randy Newman and produced by Dapo Torimiro.
Lindy Robbins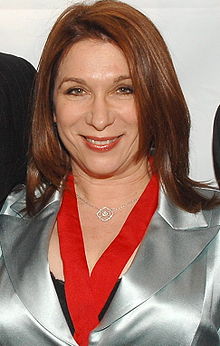 Lindy Robbins is an award-winning, multi-platinum selling songwriter from Los Angeles. She started singing with her late, gifted musician father Walter Wissman when she was three, and was an acclaimed performer in NYC and LA before becoming a full time songwriter in 1997. Current releases include "Lost Then Found" recorded by Leona Lewis (featuring One Republic) and four cuts with American Idol winner Kris Allen. She also recently had two songs on Demi Lovato's #1 record "Here We Go Again" including the first hit single and title song, five songs on Jordin Sparks highly anticipated top-five sophomore release "Battlefield", three songs on Selena Gomez's top ten new record "Kiss and Tell" seven songs on Fueled By Ramen's punk pop band Friday Night Boys and a song "No More Heroes" on the multi-platinum group Westlife.
She is also well known for the top 5 worldwide hit single "Incomplete" by the Backstreet Boys, the award winning top 5 single "What's Left of Me" by Nick Lachey, and the 2003 Disney song of the year "Cinderella" by The Cheetah Girls.
Other key releases include songs recorded by Faith Hill, Anastasia, Brandy, Jason Mraz, Lisa Loeb, Jesse McCartney, Ashley Tisdale, Elliott Yamin, Clay Aiken, Toni Braxton, and # 1 charting Idol winners songs in Canada and Australia.
She is presently collaborating with hit-makers Toby Gad, Emanuel Kiriakou, Greg Kurstin, Ryan Tedder, Brian Howes, Mike Elizondo, Wayne Wilkens, Sam and Louis, Steve Kipner,Matt Serletic, Daniel Muckala, Dave Bassett, Mikal Blue, Sturken and Rogers, Andrew Frampton, Arnthor Birgisson, KC Livingston, Superspy, David Hodges, Jess Cates and Darrell Brown. Lindy is currently working in the studio with artists including: Kylie Minogue (Parlophone), Hinder (Universal), Sophie Ellis Bextor ([Polydor]]), Delta Goodrem (Mercury), Miranda Cosgrove (Sony), Sofi Bonde (Atlantic) Dave Gibson (Epic), My Darkest Days (Mercury Records), Sky Ferreira (Capital), This Century (WB) Jessica Jarrell (Mercury Records), Julianna Joya (Emblem), Melee (WB), and Vita, (Universal).
Priscilla Renea
Priscilla Renea is a prime example of how to get discovered through YouTube.com: She got noticed by getting millions of clicks on the site, generating fans with her airy vocals and singing some of music's most likable songs. Renea shows on her debut album Jukebox that she can do more than just sing. The 21-year-old wrote every song except for one of the 11 tracks on the disc, while playing the piano and guitar. Her array of skills, mixed with electro-pop beats and her bubbling persona, makes Jukebox work, especially on her first single "Dollhouse" and "Mr. Workabee." Renea's storytelling is insightful. She delivers well-crafted lyrics on top of strong production on relatable songs like "Pretty Girl," "Fixing My Hair" and piano-driven "Lovesick." On "Rockabye Baby," she sings in a cheerful tone to deliver an earnest message about premature teen parenthood.
Copy this short URL to share this post anywhere: http://www.dabuzzing.org/?p=10943

Tags: Dapo Torimiro · David Archuleta · Lindy Robbins · Priscilla Renea
Filed in: career|David Archuleta|music|news|reviews|voice
This Post has no Buzz yet.