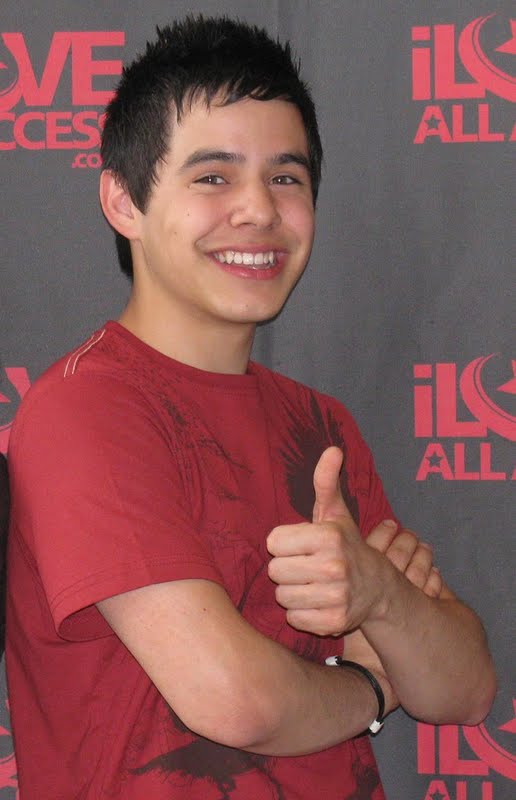 Over the past few months there have been many fans comment on how good David Archuleta smells when he has given a hug at his meet and greets or recently at many of the VIP meets on his summer tour. Having had the opportunity to have hugged him on several occasions I must admit he does smell great.
What is it that goes up our noses when we smell someone? What is the difference from person to person? Well, a possible explanation is different environments. It could be anything: shampoos, conditioners, soap, perfumes, pets, food, laundry detergent, fabric softeners, etc. Scents also evoke emotions through memory associations. Since our memories with David are always positive we remember the scents and associate them with him.
A friend of mine clued me in on some of the scents associated with David because of a kind of lozenges she has given David in the past. So from time to time when we would give him a gift he would have a tin of the lozenges in his bag. They consisted of peppermint, rosemary, lemon, clove, cinnamon, eucalyptus. With these scents comes the theory they represent, energy, reminiscence, clean-homey, calmness, warming, stress relief. Oddly enough they represent many of the qualities David has always been indicative of having.
On many occasions we then would chuckle a little because when someone commented on how great he smelled, we knew sometimes it was because of the lozenges we had given him.
When we get the opportunity to see him at his meets and greets it's now an excuse just to get a hug so we can see if he still uses the lozenges we gave him. HaHa!! Do we really need an excuse? No! But it's still fun to get a hug!! He also gives great hugs!!!
Copy this short URL to share this post anywhere: http://www.dabuzzing.org/?p=5351

Tags: lozenges · smell
Filed in: career|David Archuleta|music|opinions
This Post has earned 4 Buzzes.