David Archuleta singing "Don't Let Go" from his Debut Album – Photo by pikepss
At first hearing this song it was not my favorite and I only listened when the entire album was playing as I was driving to work or around the house catching up on my Archie Duties!  But a funny thing happened one night at one of David's concerts: it hit me that this was one of the most edgy melodies and trades vocal gymnastics for pure power.  It serves well to display the purity and power of his golden vocals.  The heartbreak in his eyes and body language gives us an insight to the passion he feels when he sings this song.  It is now one of my top three song choices. 
David's face reveals such intensity and on occasion watching him he sparkles and shines like stars in heaven. God does watch over him. My heart and head sometimes are spinning with memories of the first time he sang Heaven and how much he has developed as an artist. Whenever I read a post from a fan that just saw him in concert, I am jealous that I wasn't there to see what they saw.  He belongs on stage, that is his home now.  In a sea of faces I can only hope he sees his most ardent fans and knows his music has touched, hypnotized and mesmerized us.
The new members of his band seem to be blending well within such a short time frame.  There were many cries of admiration at the concert in Del Mar.  David Archuleta will always give us his best and by far this song is one of them.  Let's enjoy it together!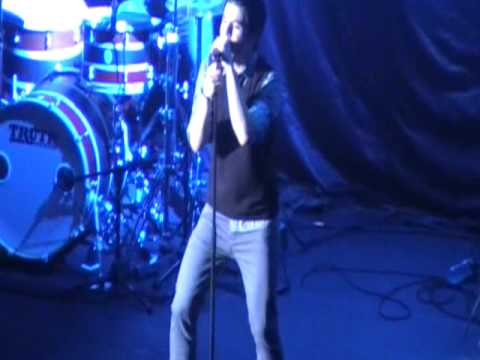 Copy this short URL to share this post anywhere: http://www.dabuzzing.org/?p=2158

Tags: Don't Let Go
Filed in: music|performances
This Post has earned 1 Buzz.