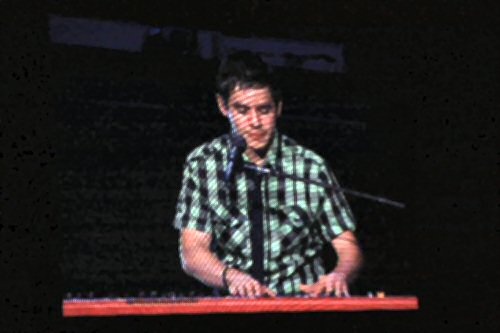 photo by Pam Pike
Cute post on Archuleta Fanscene – David attends Meet and Greet and gets annoyed with fan for using her phone cellcasting. Was playing Crazy on his keyboard and stops abruptly and asked the teen "What are you doing?". Then returns to playing and singing softly, "Who do you think you are?".
Marc who posted this blog said that Kristin the host said David is very concerned about people paying a great deal of money on these VIP Meet and Greets and feel it should be special and doesn't want these VIP videos on YouTube.
David is always very concerned about his fans! Thanks for watching out for us!
Very cute and interesting article. Please read. Thanks.
Copy this short URL to share this post anywhere: http://www.dabuzzing.org/?p=3079

Tags:
Filed in: music
This Post has earned 2 Buzzes.