David Archuleta has a new video vlog up today asking whether he should get a haircut and if you have a suggestion twitter him. It's his day off and he has been walking on the beach deciding if a new style is in his future! His mother wants him to keep it long but he doesn't know what to do with it long.
Some twitters suggested a Mohawk and he said, "All right enough with the mohawks! lol". I vote with your mother, keep it longer this time and you can always cut it shorter at a later time. His hair is beautiful so any style he chooses will be great!
Oh yes, I am glad we got to meet Duke (the cousin) the one David gets mixed up about when his aunt talks to Duke or is it David? HaHa!
David Archuleta has to be the cutest 19 year there is!!!! Hungry all the time and sometimes can't always make a decision right away, but still the cutest of all time!!!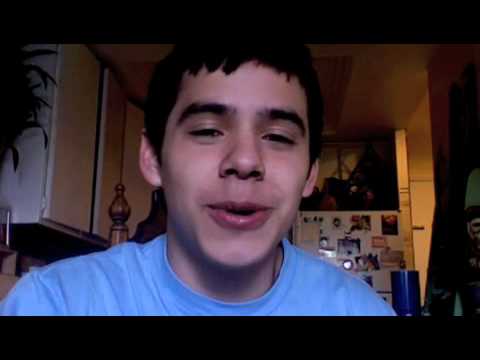 Copy this short URL to share this post anywhere: http://www.dabuzzing.org/?p=12898

Tags: Blog · David Archuleta · Haircut · Vlog
Filed in: David Archuleta|opinions
This Post has earned 1 Buzz.