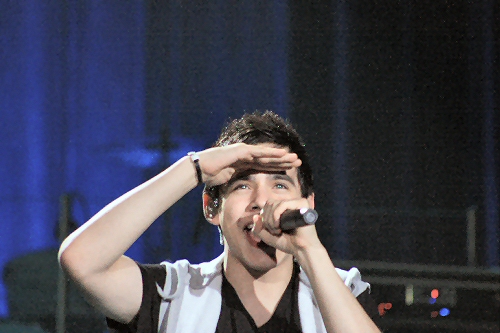 "Look Out Scout!" – David Archuleta, Las Vegas — Photo by Pam Pike, July 2009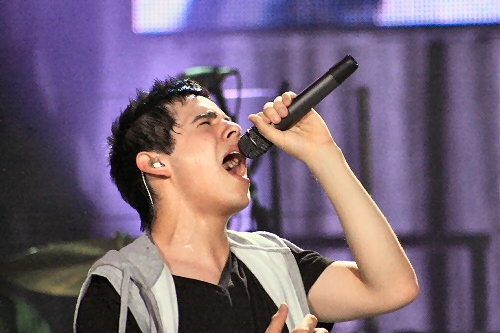 "Work it" – David Archuleta, Las Vegas — Photo by Pam Pike, July 2009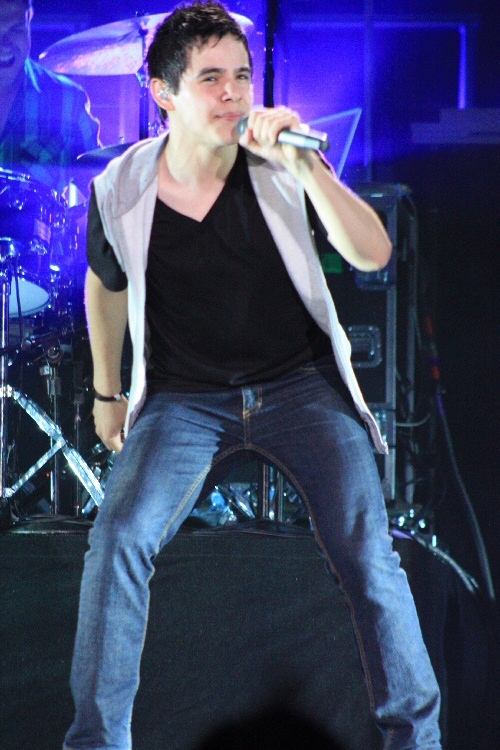 "Strong Presence" – David Archuleta, Las Vegas — Photo by Pam Pike, July 2009
David Archuleta performances in Los Angeles and Las Vegas were the quintessential concert experiences.  The magnitude of such rare talent and vocal excellence surpasses other artists performing today.  Watching him on stage validates the Star quality so many of us knew he had.  Skeptics would be hard pressed to find fault with these two performances.  He moved around the stage reaching out to his fans not missing an opportunity to excite those wishing to touch his hand while in song. 
The shrieks, shrills and "David we love you", from young and old were heard throughout his set.  Many men who brought their daughters were clapping, jumping and moving in place to Zero Gravity.  Ear plugs were provided at the beginning of the concert but were never used for David.  Comments from people around us stated they never heard David before, but they were definitely going out to get his album.  Demi fans were all in a flutter and started planning their weddings.  One concerned father laughed and said, "I came here with my daughter to make sure she doesn't run off and elope with David".
From start to finish he commanded his stage, each song was like hearing it for the first time but not the last.  His voice resonated through the arena casting no doubt he is a Star.  Watching David is like having a precision Swiss watch, you know it's going to continue to bring you great pleasure for many years to come.
Copy this short URL to share this post anywhere: http://www.dabuzzing.org/?p=2461

Tags: concerts · Las Vegas · Los Angeles
Filed in: music|performances|photos
This Post has earned 3 Buzzes.