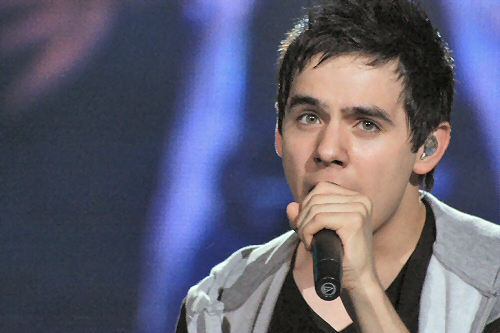 David Archuleta, Las Vegas — Photo by Pam Pike, July 2009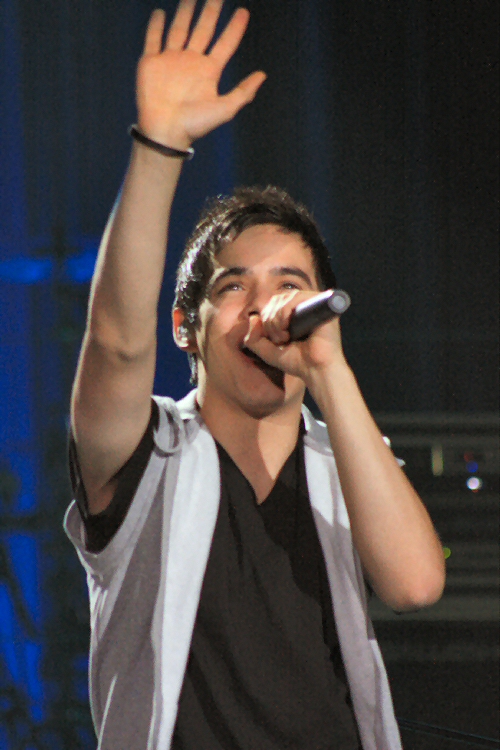 "Wave!" David Archuleta, Las Vegas — Photo by Pam Pike, July 2009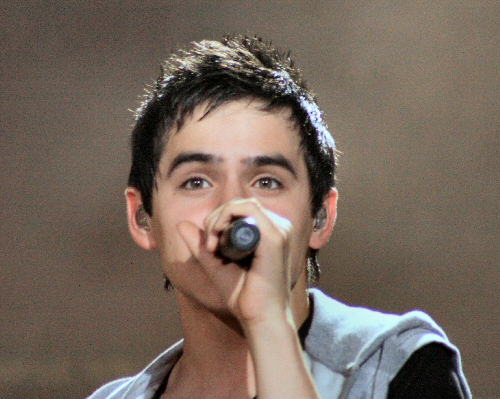 "Those Eyes!" David Archuleta, Las Vegas — Photo by Pam Pike, July 2009
Animated, spontaneous, talkative and downright adorable.  Is this the David Archuleta we all know and love?  It is! 
He sang Heaven and Crazy at both meets and entertained us with primary songs and informed us he likes wheat bread better than white.  Relaxed and at ease with his fans he took a poll on what songs he may add to his solo replacement concerts.  He joked about seeing so many familiar faces!  Yes, we do kind of repeat ourselves.  He answered questions, sang with a fan, poked fun at himself when he didn't recognize a cord he hit on the keyboard, "What was that Song!", and he never stopped smiling.  When taking pictures he spent as much time as possible accommodating each fan's desire to tell him something or comment on his performance. 
In Los Angeles David admitted he was a little nervous, but in Las Vegas he was at ease and so relaxed.  He had conquered the performance in LA and it was perfect and it showed on his smiling face.  As he left the Vegas meet and greet I noticed a specific difference in David that day and wondered if anyone else captured his look of realization his dreams are now a reality!
He is still – JUST DAVID! – and singing his heart out for his loyal fans. 
For those of you that have not attended a VIP Meet and Greet, I suggest you do so at least once.  The cost may be more than some can afford, but save up your dollars as the experience seeing and talking to David on this intimate level is worth every penny you can muster.  The light and energy that radiates from this young man can only be felt not described.
Copy this short URL to share this post anywhere: http://www.dabuzzing.org/?p=2483

Tags: concerts · Las Vegas · Los Angeles
Filed in: music|opinions|photos
This Post has earned 1 Buzz.