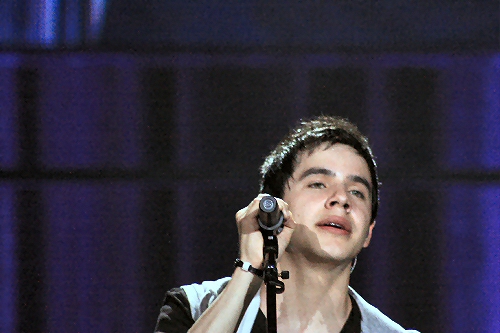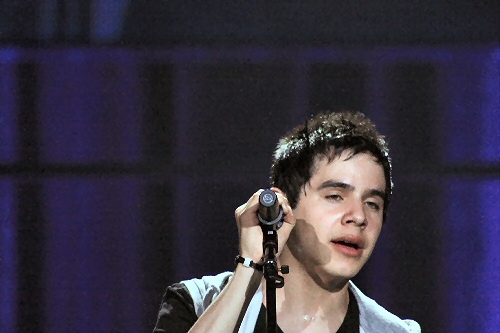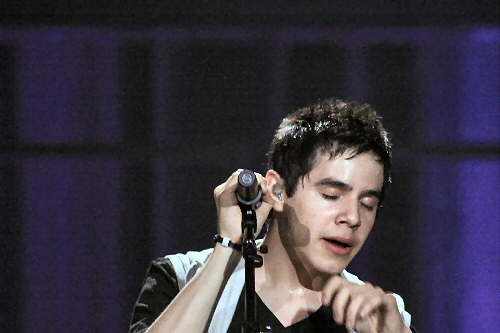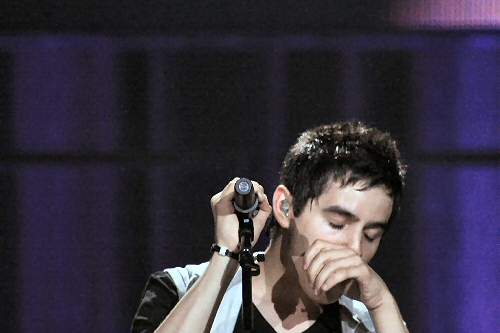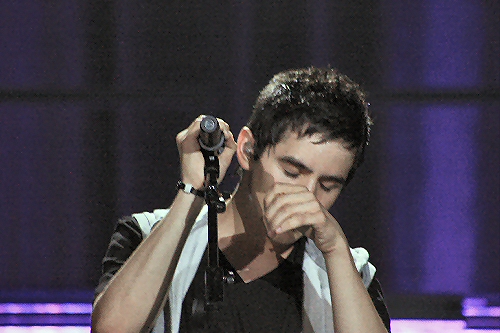 photos by Pam Pike
As we begin our new week of David Archuleta news and events I thought it might be appropriate to start off with some more beautiful pictures of David in concert. These are some of my personal favorites as he shows the intensity and deep emotion he puts into his art. The camera has always loved David and these are no exception!
MY QUICK PICKS OF INTEREST FOR THIS PAST WEEK – (Just some random choices – more detailed next week)
TCA Voting extended to 8/8/09 – Keep voting, counts toward next year! (Do we get the votes from last year added?)
Grand Rapid Concert Venue – 8/17/09 Confirmed – The Intersection! Capacity 800 200 seats the rest Mosh pit! (Closer to David the better)
Byham Theater, Pittsburgh, PA – David talks and connect to kids – Tino 7yrs old – First tooth lost, gets autograph! Mom says David spoke to Tino longer than her! (HA! HA! – Maybe next time Mom!)
Tampa, Florida 7/31/09 – Twitter: Felt good having mi abuelita out in the audience: Another awesome crowd in Tampa. (Love the way he loves him Grandma)
Shontelle – Tweets about David and possible collaboration on her second album – (Way to go David!)
Special Musical Fireside – 7/30/09 – David Archuleta paid surprise visit to full house and friends. Held at Brandon Stake Center for the Church of Jesus Christ of LDS. Congregation witnessed "real deal". David spoke from the heart!
ANNIVERSARY – 8/1/09 – Crush premiered one year ago today! Twitter Galore! Fans congratulate David by numerous TWITTERS and he was overwhelmed by all his fans!
Concerts this week – David is making more fans at every concert, great reviews by critics, his voice is in top form and getting more and more screams from Demi's fans! (This is no surprise)
Until next time, don't forget: vote, vote, vote, and vote!
Copy this short URL to share this post anywhere: http://www.dabuzzing.org/?p=2860

Tags: concerts · Crush · photos · TCA · voting
Filed in: music|performances|photos
This Post has earned 2 Buzzes.