As Simon Cowell once said, "When you got it, you got it". So David, it's good you like to run because you will be doing quite a bit of running from females for the rest of your life!
David Archuleta is becoming more well know as time passes and he surely will need someone to run interference for him. How many of us would apply for that job? Hmmm! Keep in shape, dear one, as you will need that fast break from time to time.
He is adorable and so funny as he takes life's little annoyances in stride. Don't forget David if one does catch you…remember what Mamma said, "Shop Around". Haha!!!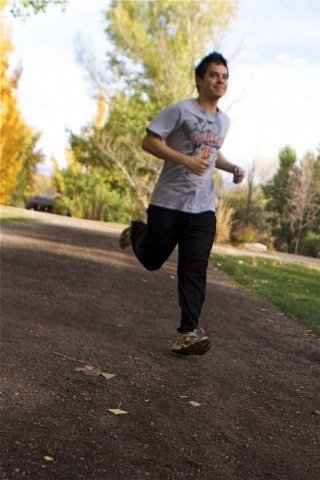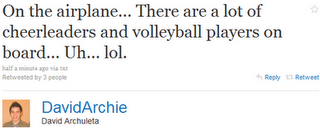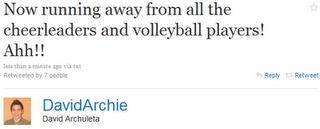 Copy this short URL to share this post anywhere: http://www.dabuzzing.org/?p=13921

Tags: Airplane Flights · David Archuleta · Running · Shop Around
Filed in: David Archuleta|opinions|photos
This Post has earned 1 Buzz.