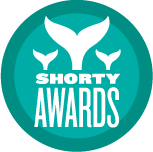 David Archuleta's picture of himself having his wisdom teeth extracted is one of five finalists!  How cute!  Congratulations!  Your photo has to win!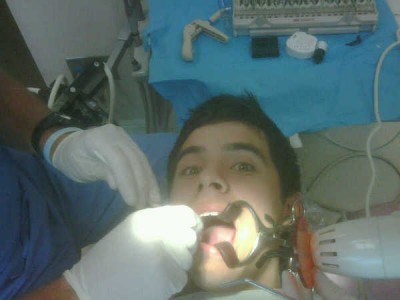 Real-Time Photo Finalists
Photos shared publicly on social media sites can bring us behind the scenes and to the front lines in an immediate, unprecedented way. For the first time, the Shorty Awards will recognize the Real-Time Photo of the Year.
Five finalists were chosen from your nominations. They are photos taken in 2009, shot from a camera phone, and uploaded to a site such as Twitpic, Yfrog, Tweetphoto, Facebook, and Flickr. These images are currently being judged by the Academy on how interesting and newsworthy they are, and how well they make use of the real-time nature of the medium.
While the Academy members deliberate, you can see the finalists and judge for yourself:
Plane in the Hudson
By Janis Krums
"There's a plane in the Hudson. I'm on the ferry going to pick up the people. Crazy."
Iranian protests [graphic image]
By Mojtaba Samienejad
"attack to university of Tehran / crime #iranelection"
Twitpic from space
By JAXA astronaut Souichi Noguchi
"Full Moon, seen from space!"
Newborn
By MoJoe Roberts
"Thanks everybody! Stats: 9lbs, 19inches born at 8:18pm."
About to have wisdom teeth extracted
By David Archuleta
The winner will be announced at the Shorty Awards ceremony in New York City at the TimesCenter on March 3. Get details and purchase tickets here.
Copy this short URL to share this post anywhere: http://www.dabuzzing.org/?p=12378

Tags: Shorty Awards · wisdom teeth
Filed in: David Archuleta|news|opinions|photos
This Post has earned 1 Buzz.