Songs I have a problem, and other David Archuleta fans have shared that they too suffer from the same thing! It seems that when we hear David sing a song that was a big hit by another singer, we immediately like David's version better than the original.
So many times when I hear a popular song on the radio, all I can think of is David and how much I love the way he sings the song. This has happened at work, in an elevator, at the doctor's office, even the grocery store. When I turn the car radio on and I hear these songs, I always wish it was David's version that was playing. David has a way of taking the song and making it sound wonderful by adding his own style and emotion. After hearing him, all other versions are ruined. I only want to hear David sing them.
David makes a song his own. He owns songs like these: "Angels," "Apologize," "The Riddle," "Fields of Gold," and "Bubbly." Many pop songs made famous by other artists have been made new again by the original, one-of-a-kind vocals of David Archuleta. With that in mind,
The Song of the Week is…
"A Thousand Miles"
"A Thousand Miles" was a breakthrough single for Vanessa Carlton when it was released in February 2002. It was one of the most popular songs of that year.
Written by American singer Vanessa Carlton for her 2002 debut album, Be Not Nobody
Co-produced and arranged by Carlton and Ron Fair
Recorded by A & M Records
"A Thousand Miles" is a piano-driven pop song about longing for that special someone and wanting to be with them so badly, that you would do whatever it takes to make that happen, even walking a thousand miles!
An early video of David performing "A Thousand Miles" before he was a contestant on American Idol.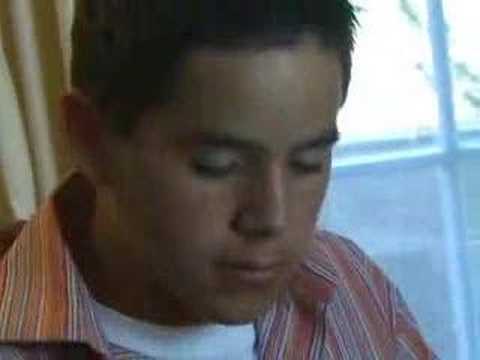 David's studio version of "A Thousand Miles," recorded as part of a 'Fan-pack' that could be purchased through i-Tunes last year.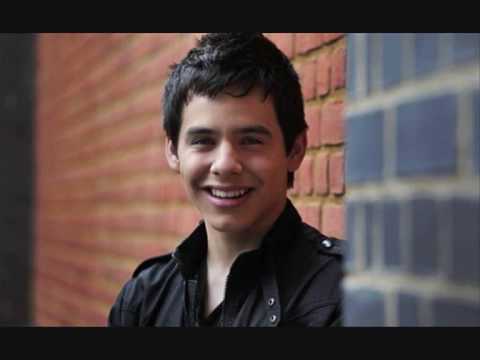 David performing "A Thousand Miles" 'live' in Northampton, Massachusetts, on March 2, 2009. I was at this concert and it was the first time I had the pleasure of hearing David perform the song. As you will see, the audience loved him. I think we would have all walked 'A Thousand Miles' that day just to hear him sing! 😉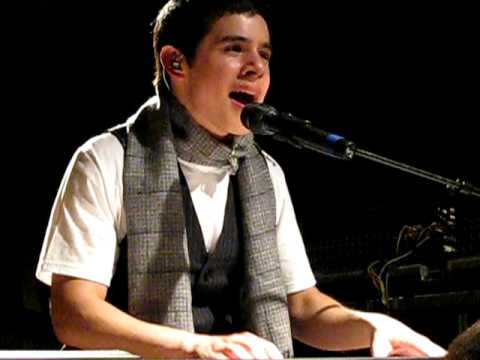 Hope everyone has a nice week!
Take care,
Katie
Listen to Song of Last Week.
David Archuleta, the Voice
Copy this short URL to share this post anywhere: http://www.dabuzzing.org/?p=14921

Tags: A Thousand Miles · baf · bigarchiefan · Song of the Week · Vanessa Carlton
Filed in: bigarchiefan|David Archuleta|music|opinions|performances|voice
This Post has earned 1 Buzz.