Songs
Though I love David Archuleta's music, there are one or two songs on his self-titled debut album that are not my favorites. However, one of these songs has grown on me. Actually, it was watching David sing it 'live' that really made the difference. Now this song is one of my favorites to watch David perform in concert. Some of you may be surprised, because I know this song is a big fan favorite for many.
The Song of the Week is…
"Barriers"
"Barriers" was written by Wayne Wilkins, Steve Kipner and Steve McEwan for David's self-titled debut album which was released in November 2008. The song was produced by Wayne Wilkins and Steve Kipner for Jive Records. They also wrote David's hit single, "Touch My Hands."
Wayne Wilkins, well-known songwriter/producer:
wrote hits like Jordan Sparks' "Battlefield"
wrote the single "Unwritten" for Natasha Bedingfield and co-wrote her song "These Words" with Kipner.
Steve Kipner, multi-platinum songwriter/producer:
wrote "Genie in a Bottle," Christina Aguilera's first hit single
wrote The Script's "Breakeven" and "The Man Who Can't Be Moved"
wrote "Live Like We're Dying" for Kris Allen, American Idol season 8 winner
Steve McEwan, British hit songwriter, artist, and musician:
has written songs for many country music artists, including Kenny Chesney, Carrie Underwood, Faith Hill and Keith Urban
has also written with rock and pop stars Roger Daltrey, James Morrison and James Blunt
played guitar and sang on albums with pop star Robbie Williams
"Barriers" is an upbeat pop song about breaking up with someone because it isn't working anymore. Too many hurtful things have gone on for too long. It's time to say goodbye and stop all the hurt and lies, and even though breaking up is painful, it is time to move on.
David sings "Barriers" with so much emotion and conviction you might think he is singing from personal experience. Yet he has often said that he has never had a girlfriend. It's hard to believe when you hear him sing this song—so great is his ability to make the lyrics come to life! As many have noted, David really knows how to 'sell a song.' He certainly sold me on "Barriers."
David's album version of the song "Barriers" with the lyrics provided: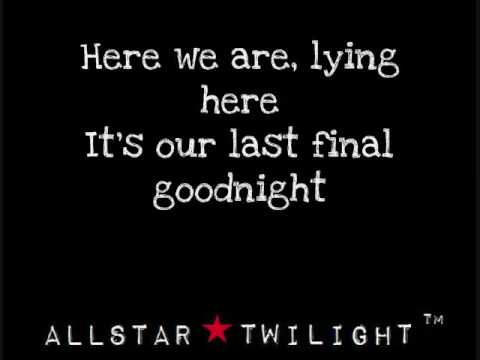 Credit: allstartwilight
What was it about David's live performance of "Barriers" that made me change my mind about this song? You be the judge, as you listen—and watch—David on stage. I love this performance because of his hand gestures and facial expressions. That's what I love most when he sings "Barriers." Yes, the voice is amazing, but he is even more fun to watch! 😉
David Archuleta singing "Barriers" in Columbus, Ohio, solo tour, March 6, 2009: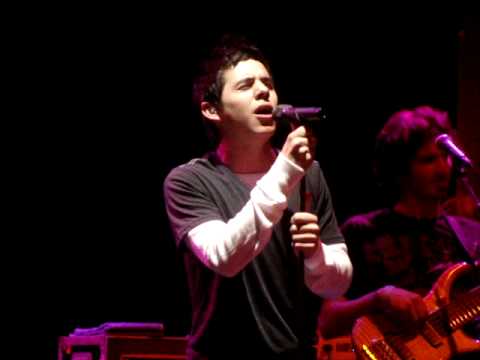 Credit: emilyluvsarchie
Hope everyone has a nice week ahead of them. 🙂
Take care,
Katie
Listen to Song of Last Week.
David Archuleta, the Voice
Copy this short URL to share this post anywhere: http://www.dabuzzing.org/?p=15504

Tags: baf · Barriers · bigarchiefan · David Archuleta · Steve Kipner · Steve McEwan · Wayne Wilkins
Filed in: bigarchiefan|career|David Archuleta|music|opinions|performances|photos|voice
This Post has earned 4 Buzzes.