Songs David Archuleta has heart, lots of heart. He sings with passion and conviction. He also has soul, tons of soul! He demonstrated both heart and soul at his first concert of the year last Saturday night. After performing sixteen songs, he had enough left for one more very special tune.
The Song of the Week is…
"Be Still, my Soul"
"Be Still, my Soul" is one of several Christian hymns sung to the music of Finlandia, a symphonic poem written in 1899 and 1900 by the Finnish composer Jean Sibelius. Most of the piece contains turbulent music, evoking the national struggle of the Finnish people. But towards the end, a calm comes over the orchestra, and the serenely melodic "Finlandia Hymn" is heard. Often incorrectly cited as a traditional folk melody, the Hymn section is of Sibelius's own creation. Initially composed for the orchestra, in 1900 Sibelius arranged the entire work for solo piano.
Sibelius later reworked the "Finlandia Hymn" as a stand-alone piece. This hymn, with words written in 1941 by Veikko Antero Koskenniemi, is one of the most important national songs of Finland (though Maamme is the national anthem).
"Be Still, my Soul": words to music.
In 1752 Katharina Amalia Dorothea von Schlegel (1697-1768) wrote the lyrics in German in Neue Samm­lung Geist­lich­er Lied­er. (Roughly translated, New Collection of Songs for Clergymen) Then in 1855 Jane Laurie Borthwick (1813-1897) wrote the English translation in Hymns from the Land of Lu­ther.
David Archuleta has a voice that is ideal for soul-stirring hymns. The voice soars, rings true, and fills every heart with peace, love, and joy. Listen to him singing "Be Still, my Soul" at these two concerts two years apart.
"Be Still, my Soul" was the final song David performed at the BYU-Idaho concert.
Brigham Young University-Idaho Hart Auditorium
Saturday, 19 June 2010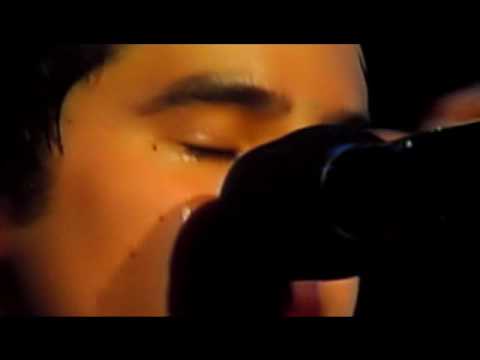 (Video courtesy of annalisasinger84)
David sang "Be Still, my Soul" at a school for troubled youth.
After his American Idol experience and before the summer tour had begun, David was asked to sing at a fireside. He was accompanied on piano by Richard Parkinson.
Sunday, 1 June 2008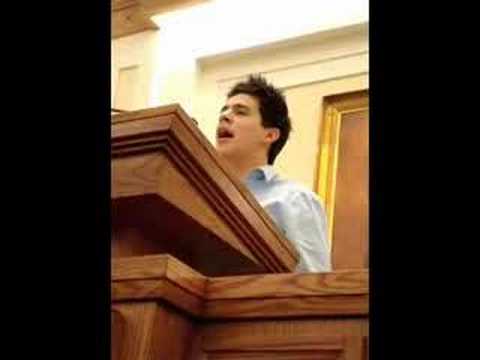 (Video courtesy of meleahrubino)
"Be Still, my Soul," 3 stanzas

Be still, my soul: the Lord is on thy side;
Bear patiently the cross of grief or pain;
Leave to thy God to order and provide;
In every change He faithful will remain.
Be still, my soul: thy best, thy heavenly Friend.
Thro' thorny ways leads to a joyful end.

Be still, my soul: thy God doth undertake
To guide the future as He has the past.
Thy hope, thy confidence let nothing shake;
All now mysterious shall be bright at last.
Be still, my soul: the waves and winds still know.
His voice who ruled them while He dwelt below.

Be still, my soul: the hour is hastening on
When we shall be forever with the Lord,
When disappointment, grief, and fear are gone,
Sorrow forgot, love's purest joys restored.
Be still, my soul: when change and tears are past,
All safe and blessed we shall meet at last.
Listen to Song of Last Week.
David Archuleta, the Voice
Copy this short URL to share this post anywhere: http://www.dabuzzing.org/?p=16666

Tags: Be Still my Soul · Finlandia · hymns · Jean Sibelius
Filed in: career|David Archuleta|music|opinions|voice
This Post has earned 1 Buzz.