David back in Los Angeles for more songwriting. August Rigo is new to me and I thought you might like to hear a song from his album.
He has a very R&B and soulful sound.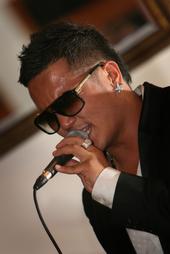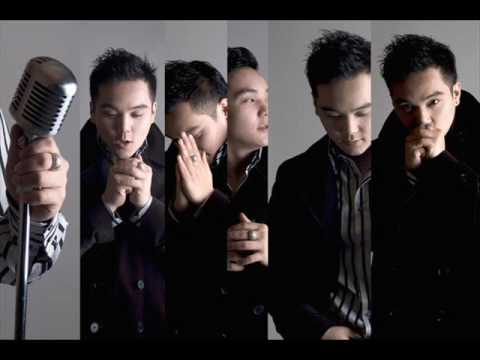 From his Myspace:  Dan August Rigo
The present, an era saturated with blatant repetition, ideas and concepts so much so that it would seem as if every note has been heard and every song sung. It is no doubt a pleasant surprise to find an individual who does not conform to the now but is defined as the next. The future is August. Born Dan August Rigo, he has been performing and singing since the tender age of 5. However, it wasn't until he saw Michael Jackson's legendary performance of Billy Jean for Motown's 25th anniversary that he knew what his life calling was. He studied his new idol and in so developed a sound and style for himself. It didn't stop there. Not feeling satisfied in just being a singer, he taught himself to play piano, guitar and drums. To fully understand August, one only needs to listen and feel his music. Armed with charisma, charm and a knack for the spontaneous, he is a true artist in every sense of the word. In a time where music is lacking in depth and soul, he enters a fresh face and sound to shatter the mold. When he sings he evokes emotion and takes you along for a ride you won't forget. A blend of Pop, R & B and Soul, August turns heads everywhere he is heard. His talent has caught the attention and respect of some of the industries most influential and heavy hitters i.e. Eric Nicks, Sha Money, Irv Gotti, and Chaka Khan just to name a few. Not only a phenomenal singer, August has paralleled his vocal ability with an often overlooked yet powerful skill, songwriting and arrangement. His ability to blend the abstract with the norm, along with concept driven writing has been a recipe for success. He has penned his entire debut album and weaves tales of loves lost, gained and desired. It is through his unique expression of life and experiences that he connects with his captivated audience. Empowered with stunning vocals and solid song writing, August also is a budding producer. He has formed a production company, Duke and Hazzurd with close friend and fellow producer Khari (Mashonda, LL Cool J, Nappy Roots). Currently they have produced songs for Lemarvin (Motown) Young Steff (Richcraft/Atlantic) Nappy Roots, Jhevon Paris, and new Shady signing Bobby Creekwater.
Copy this short URL to share this post anywhere: http://www.dabuzzing.org/?p=13080

Tags: Dan August Rigo · David Archuleta · songwriter
Filed in: career|David Archuleta|music|performances|voice
This Post has no Buzz yet.