pikepss Weekly on David Archuleta
Good Morning Honeybees and Fans!
Today I am still in Utah savoring David's concert in Rexburg, Idaho at BYU last night! Two concerts in Salt Lake City, Santa Rosa, Anaheim and Rexburg all add up to the fact that David Archuleta has not only outperformed my expectations but many critics as well!
David moves across the stage with an energy only a 19 year old could master, his strides singing Zero Gravity keep the audience moving and jumping up and down with pure delight. Old and young join in and it was a pleasure to see so many men and boys enjoying the concert as well as us older women and young teens. He certainly has a great cross section of fans adoring him.
Many pictures were taken and I will start posting them shortly so all can enjoy. The colorful set on the stage created a visual paradise for picture taking.
This week, as you know, David's tour has given us much to see, hear and read about. Wonderful reviews are pouring in and many videos from fans can be seen. Iphone applications a first for a singing artist, charities mentioned, and a delightful visit to a rest home.
Keep David and "Christmas from The Heart" in your heart and thoughts this Holiday Season! Give the gift you would want to receive!
Have a great week!
Media
Reviews and Interviews
30 November
An Archuleta concert is all about "the voice".
by pinella
David Archuleta Sunday (Nov. 29, 2009) at the Wells Fargo Center in Santa Rosa, Ca.
Concerts have a certain sameness to them – merchandise table, slightly late start, opening act you wish would hurry up, grand entrance of the main act. You know the routine.
Then comes the star of the show and one of two things occur after the obligatory 90 minute performance – you soon forget the act on the way home or you don't.
You don't forget David Archuleta.
Why?
Pretty simple – his voice.
Although as one of the judges on American Idol proclaimed two seasons ago when Archuleta finished second – "David, you could sing the phone book" – his 90-minute, one encore show Sunday night at the Wells Fargo Center was anything but songs from the Yellow Pages.
Dubbed David Archuleta's "Christmas from the Heart" tour, it was really a combination of about half pretty pure pop Archuleta and half Christmas.
The venue wasn't full, but it was close; the crowd wasn't all screaming teenage girls, but it was close; and the songs weren't all perfect, but they were close.
If you came just to hear for yourself if what you were hearing on Idol was real, well you found out – yes, and more so.
At time, it was hard to fathom that you were listening to an 18-year old kid from Utah because the voice is something most singers take years to cultivate. And although he has been at this singing gig for much of his young life, the voice is still natural. They just don't teach what Archuleta projects.
The first half of the show hit a peak with Zero Gravity and then Crush. The latter being his first mega-hit off his initial self-titled album.
Archuleta and his four-piece band took a mini-break to change clothes, alter the stage and change the mood to the holidays.
"It just seems so odd that we are really into the holidays now," Archuleta said. "I've been working on this album for six months and now it's finally here."
He sang eight Christmas songs and if ever there was a voice holiday-appropriate it is Archuleta's. Every song he did just seemed to get better.
Ave Maria sung in Spanish [sic] was then topped by a song in French – Pat-A-Pan. Then he went back to Spanish and a song titled Riu Riu Chiu, then Silent Night and finally an encore of O Holy Night.
He wasn't perfect. Someone on Idol had given him the advice to not close his eyes while he sings, but he did that often. And his connection to the audience between songs was a bit scattered.
But who came to see his eyes or listen to him speak words of wisdom?
We came to hear the voice. And, oh, my, did we.
3 December
"DAVID ARCHULETA IN ANN ARBOR REVIEW"
From Megan:
I've been replaying David Archuleta's Christmas Concert over and over in my mind. It was clear that David was in his element on Friday night as he performed with the Ann Arbor Symphony Orchestra. Throughout his two part set, David proved to the audience why he ALMOST won American Idol: not only because of his gorgeous voice, but also his sweet, humble, awkward personality. The concert had it all: traditional Christmas music and catchy pop songs. The combination made for a once in a lifetime experience. If there was ever a show to see David shine vocally, this would be the one.
He opened up the show with an amazing rendition of "Angels We Have Heard On High" that gave me goosebumps. David chatted awkwardly with us in between each song, explaining his connection to the music and rambling about the acoustics in the beautiful Hill auditorium. He was obviously nervous, as he was being backed by one of the best symphonies in the state of Michigan. However, David's near perfect vocals made up for it. I was skeptical toward how the pop songs would sound, but David proved me wrong. The fan favorite tunes "Zero Gravity" and "Crush" accompanied by the symphony were made new and different, and David adjusted to the change easily. My personal favorite from the first half of the show was "To Be With You", a ballad off of David's debut album. I also enjoyed the cover of the Five for Fighting song, "The Riddle".
By the second half, I was speechless. David's vocals were out of this world. I have heard him sing live before, but nothing was quite like this. I sat with my jaw open during David's Latin rendition of "Ave Maria". I can't quite describe to you how good it was, but it may have been my favorite David performance yet. Although it was in Latin, David had a strong emotional connection to the song and belted out the notes so perfectly. At the end of the night, David had successfully moved the entire audience to tears and up on their feet for a standing ovation.
I believe that this concert was a highpoint of David's career. I know his fans are eager for David to return to his more standard pop concerts, but I think performing with the beautiful symphony in a gorgeous auditorium was critical for audiences to hear David's vocals.
DAVID'S BLOGS
3 December
David Blogs from the Bus on the way to the Rexburg, Idaho Concert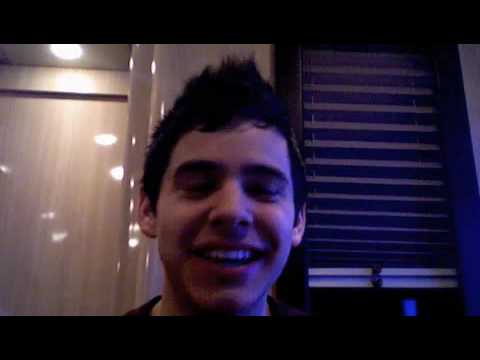 Twitters
DavidArchie & Friends
29 November
DavidArchie – Performing at the Wells Fargo Performing Arts Center in Santa Rosa, California tonight.
DavidArchie – Wow, I'd just like to say thank you so much Santa Rosa for such a great night and fun show! Thanks to the Wells Fargo PAC too!!
30 November
DavidArchie – Playing in San Francisco tonight at the Warfield Theatre. Anyone coming??
DavidArchie – Didn't even know that! That's awesome! lol RT@CaliforniaBuck k, less than 8 minutes until ur cd is today's special on Amazon…
DavidArchie – Woah, I have incense in my dressing room haha.
DavidArchie – I have some family comin' to the show tonight! Yeeaahhh!
DavidArchie – Bah, my voice is shot. Hoping I'll get by tonight lol. I'm excited that the fam is here though!
DavidArchie – I made it! Had a fun time! Hoorah for family!
DavidArchie – I made it! Had a fun time! Hoorah for family! Thanks for keeping me going San Francisco!
1 December
DavidArchie – Day off from shows today! Inteviews for the morning lol
DavidArchie – Ate some good Chinese foot at Twin Dragon! It might now be my favorite Chinese food I've had.
DavidArchie – On voice rest for the night. Haha.
DavidArchie – Just got to watch This Is It finally! Twas awesome! What an incredible guy.
2 December
DavidArchie – Performing this morning for a Larry King taping. Just met Anthony Hopkins!
DavidArchie – Finished with the taping at Larry King. I'll let you know when it airs! Should be during Christmas week.
DavidArchie – So tonight's show is in Anaheim! Last California show.
DavidArchie – Gotta love "Pam the Blam."
DavidArchie – I wish my camera bettery wasn't dead and that my charger wasn't lost, because I'd take a picture of this GIGANTIC grape! It's huge!!
DavidArchie – The ice cream truck here! How ironic
DavidArchie – What a great energy that was in Anaheim!! Thanks to all of you who came out! Great to see friends in the crowd too!!:)
3 December
DavidArchie – Sittin' on the bus. At a gas station exciting…
DavidArchie – So I now have an iTunes Open Mic Application! Check it out here if you'd like http://bit.ly/7zRtCU
DavidArchie – Grabbed a salad from Cafe Rio! Mmm so good. Now getting a warm coat at Wal-Mart for the freezing cold.
DavidArchie – Hi Murray. Bye Murray. lol
DavidArchie – Hey Everyone! Here's todays blog from the bus http://davidarchuletanetwork.ningh.com/profiles/blog/new-video-blog
DavidArchie Hahaha. Why is The Office so awesome?
DavidArchie – Made it to Idaho! Big change in weather from Sunny California haha.
Haha!! Love it! Album rocks! RT @AllisonIraheta I just had to get Allison Irahetas album.. I hear it's aight haha http://tinyurl.com/ycp783a
4 December
So I thought that I was up and getting ready for the day. I was just about finished… when I woke up. Don't you hate that? Lol
Don't have a dressing room here in Rexburg, so took a shower and got ready in the faculty locker room. Haha.
Mi familia is here! Well… I couldn't get my mom or little sister to come, but the rest of them are here! 🙂
Did the last phone interview for the day! Now feeling the nerves but getting pumped for the show tonight in Rexburg, Idaho!
I loved it tonight in Rexburg! Thanks for being such an amazing crowd Idaho! So glad family and friends were there too.
5 December
In Grand Junction, Colorado today.
DavidArchie – So there's a local Grand Junction parade going on tonight called the Parade of Lights that is happening right by the venue lol. Sounds…
DavidArchie – Oh man! Hello giant bowl of guacamole. I think I love you.
DavidArchie – Catching some of the Parade of Lights going on down the street the venue is on.
DavidArchie – Had a fun show in Grand Junction! Off to Beaver Creek, Colorado tomorrow! Hope travel goes smoothly through the snow haha.
Holiday Tour
Yuletide cheer
Anaheim Concert
David Archuleta delights fans with Yuletide cheer
posted by ROBERT KINSLER, for the Orange County Register
A packed room full of "Arch Angels" got an early Christmas gift thanks to the arrival of David Archuleta Wednesday night.
The almost 18-year-old [sic] singer brought his youthful approach and appealing tenor to the Grove of Anaheim as part of a 17-city tour of the U.S. in support of his second album, Christmas from the Heart, presenting a 90-minute show divided into two distinct parts.
For the first 40 minutes, Archuleta performed an eight-song set of hits and cover material before taking a short break to change into a dress jacket –- and then re-emerge to sing eight songs from his holiday disc from October.
It took only minutes of watching the concert to cement the idea that the Miami native who grew up in Utah, runner-up on the seventh season of American Idol, continues to be the seemingly shy and unassuming personality he revealed on the popular reality show. However, Archuleta -– who turns 19 on Dec. 28 –- also possesses an impressive voice. Here, he used that instrument in support of a mostly effective mix of upbeat dance numbers, R&B-tinged pop tunes and traditional Yuletide songs.
In addition to the hits from his self-titled debut, such as "Crush," Archuleta performed several effective covers to give added weight to the show. Highlights included a take on Five for Fighting's "The Riddle," for which Archuleta also played piano, and an acoustic take on Sting's "Fields of Gold," dedicated to the late singer Eva Cassidy.
The last half of the night proved to be the most artistically satisfying, with the singer performing a song he co-wrote ("Melodies of Christmas") as well as challenging classical material (notably "Ave Maria") and numbers for which he sang in French ("Pat-a-Pan") and Spanish ("Riu Riu Chiu").
My biggest complaint, however, has to do with the arrangements, as there were few instrumental sections in any of the songs when Archuleta wouldn't sing; the backing music alone could have shined or offered artful segues into the next verse or chorus.
A sad and lasting impact of the American Idol formula is that in order to elicit cheers, a vocalist like Archuleta must hit the top of his range with huge notes; the impact of a strong but nuanced song or musical arrangement is mostly lost on undiscerning listeners, as evidenced both in episodes of the vocal talent show and the reaction of many in the crowd at the Grove.
Yet Archuleta closed his show with a powerful and extended version of "O Holy Night" that served as another reminder of the power of his vocal ability.
Opener Benton Paul performed a pleasing blend of modern melodic rock across 25 minutes, his sound a cross between the Fray and John Mayer.
* * * * *
Chart Updates
3 December
iTunes Chart Update – CFTH  Holding steady in 20's – Now at 21
Top Chart Albums – #8
Google Alerts
Symphonic "Crush"
1 December
Archuleta Avenue Symphonic Version of Crush – No visual only sound
DAVID ARCHULETA ORCHESTRAL "CRUSH"
From watercoolerconvo.com:
This tweet from David Archuleta Friday night certainly piqued my attention: "Intermission! Wow! Performing an orchestral arrangement of Crush was so cool!!"
So I made a point of seeking video out of this performance. It seems as if the venue was pretty strict about recording, so the video below is only audio (stealth videotaping credit/thanks goes to YouTube user emilyluvsarchie), but it's pretty cool to hear "Crush" performed in this manner. It's really pretty! Accompanying David is the Ann Arbor Symphony Orchestra

5 December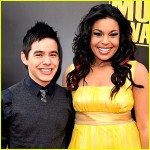 David Archuleta and Jordin Sparks are teaming up with Planet Cazmo to benefit Toys for Tots for the holiday season. The duo will be performing alongside Alliston Iraheta and Sean Kingston, among others, to benefit the charity.
David shared, "I'm so excited to perform music from my Christmas album for Planet Cazmo's virtual concert. It's such a cool way to help Toys for Tots. Their work with kids during this time of year is awesome, and I'm excited to be a part of it."
Planet Cazmo will donate a week's worth of virtual goods' revenue to support Toys for Tots in conjunction with this event. Toys for Tots provides joy and a message of hope to less fortunate children through the gift of a new toy or book during the Christmas holiday season. For more information, check out Toys for Tots.
The concert will premiere on Friday, December 18 and Saturday, December 19th on PlanetCazmo.com.
David Archuleta Open Mic iPhone App
David Archuleta has a new iPhone/iPod Touch app that lets fans compare just how well they can sing songs from his new Christmas from the Heart CD. The David Archuleta Open Mic – Christmas From the Heart app features five songs from David's holiday CD — Have Yourself a Merry Little Christmas, O Come All Ye Faithful, The First Noel, Joy to the World and Silent Night — and listeners can sing along with them (a la Rock Band), then post their scores to see how they fared against other Archie fans across the country and in their own region. (I scored 20317 on the easy level of The First Noel — see if you can beat me.) And if you just can't get the hang of singing like Heaven and nature, there's also a video of David offering singing tips and game instructions.
If you'd like to find out more about how the David Archuleta Open Mic app works, just watch this video: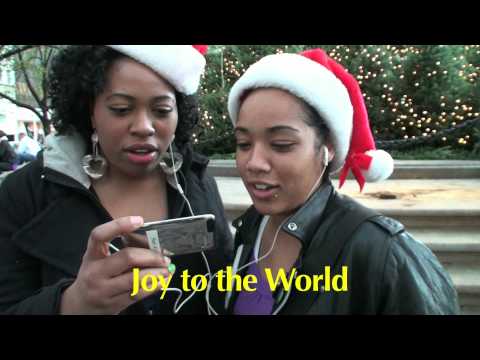 Fans
blogs, vids, VIPs
1 December
Kayla met her favourite American Idol, David Archuleta after Santa Rosa concert
Kayla is a child who was diagnosed at birth with congenital myotonic dystrophy. She spent 105 days from birth in the ICU, her first 9 months on a ventilator and using a feeding tube. The doctors did not expect her to live to see her first birthday but she is still here and keeps defying the odds.
Kayla -3 years old.
Here is her story which was posted by her grandmother:
"Tonight was a night that we will never forget. Kayla was invited to go backstage and meet her all-time favorite American Idol, David Archuleta, tonight. This wonderful woman, Monica, heard that Kayla loves David Archuleta and she wrote to me and offered to try and have Kayla meet him at his concert in Santa Rosa, California. The show was really great and Kayla had a blast. After the show, we went backstage and David came over to meet us. Kayla was a little shy but after we left the concert, she kept giggling and saying and signing "David". This was a once in a lifetime experience for her.
Monica, thank you so much for reaching out to me and setting up this meeting. Kayla has been through so much in her short little life and this will be an experience that will be with her forever.
David, you are such an inspiration! You have the voice and spirit of an angel. You have no idea how much this meant to our family but especially to Kayla. She wakes up every morning and signs and says your name until I turn on my iPod and play your music. She's your #1 fan! THANK YOU, THANK YOU, THANK YOU from the bottom of my heart!"
Lisa
5 December
David Visits Retirement Home
I worked in a nursing home for three years when I was in high school, and every Christmas was the same: many of the residents were alone. What a gift David brought these beautiful people yesterday!
Idea: visit a local retirement/nursing home today. Call ahead and ask if you can bring a pet. Take some goodies with you. Take David's CD and a portable CD player. Plan to spend time listening to stories, wheeling patients on walks, holding hands, hugging, laughing, praying, singing.
Thank to Tammy for sharing her video with us! Oh, you will cry. I wept.
Human Interest
Sleeping Coach, Archuleta Avenue, David's LDS Mission
1 December
The Sleeping Coach – Happy Holiday from the @DavidArchie tour!
Archuleta Avenue
We were sad to hear the announcement that Archuleta Avenue will be closing on December 31. Wanda, Dustin, John, and the whole crew at AA have done a fantastic job.
To be honest with you, I spend so much time writing for this site (and working and being a mom) that I don't often have time to visit other fansites, but I feel good knowing they are there providing support and promotion for David and a place for Archies to come together. Dustin has been fantastic to collaborate with on cellcasts; Wanda and John have also been friendly and helpful. But I certainly do understand the stresses of running a fansite, both in terms of time and emotional investment.
A fond farewell and heartfelt thank-you to the staff at AA. You are always welcome here at FOD and at any other David fansite that you enjoy, I'm sure.
Archuleta's mission
by pinella
David Archuleta is Mormon by faith. And at some point Mormons go on a mission to spread that faith.
So, will Archuleta, who turns 19 next month, ever do that?
Here is his explanation:
"A Mission? You know, I wasn't kind of expecting this to happen. I was 16 and it (his music career) started early in a way.
"Seeing all the things that have happened and the stories I heard. It wasn't like I was preaching or stuff when I was singing on the show (American Idol) …but with Imagine (the song), people would come up and say how it affected them.
"Every single letter I got during the show …they would say how they felt something and wanted to thank me.
"They felt something in my music and that is a big part of my belief. It was good to feel like people were feeling the same thing I was and to share that with people. Just to see how powerful of a tool music can be.
"I feel like the Lord surprises you. Like, 'Hey I need you here and will you commit to being the best with the talent I have given you and the opportunity I have given you.'
"I owe so much to Him and I give it back to Him cause He's given me so much. Whatever way I can serve Him is what I want to do. It's just figuring out the best way to do that. It all plays a big part of my life.
"It's not exactly a mission, but it's a way of doing missionary work.
"It is amazing to see how much of an example you can be for other people. People will pay attention to the example you set. It always amazes me. It's very cool to see that. That has been one of the coolest things of this whole experience."
So, will he be doing any church work during his brief stay in Santa Rosa?
"No. It just gets difficult when I'm on my own headlining a show, going to a different city every day. It's hard with so many different people wanting you to do things."
pikepss' Pick of the Week
Archie's Ice Cream
Archie's Ice Cream!
Not sure if anyone caught David Archuleta's tweet about the Archie's Ice Cream truck while in Anaheim!
The ice cream truck here! How ironic!
The secret inside is the Rock Stars names.  Now David has his inside!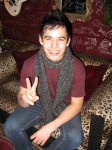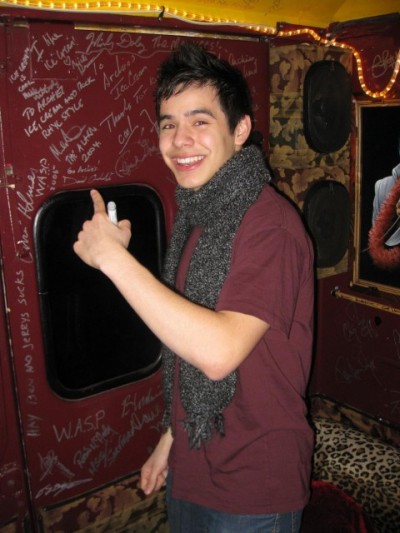 DA Weekly Buzz about David Archuleta!
Copy this short URL to share this post anywhere: http://www.dabuzzing.org/?p=8135

Tags: Buzz Wrap · pikepss · Weekly Wrap
Filed in: David Archuleta|music|news|opinions|performances|pikepss|reviews
This Post has no Buzz yet.