pikepss Weekly on David Archuleta
Good Morning Honeybees and Fans!
David Archuleta and Jordin Sparks are a duet made in Heaven; there was "No Air" after their performance. On February 4, 2010 two Idols showed us how music should be done with a chemistry that exceeded many people's expectations. The Jordin Sparks Experience Charity event gave us the opportunity to enjoy two talented friends as they shared their artistry and, most importantly, their love and generosity to many children in need.
Charities have been in the forefront for David this week. Angels With A Cause-Plane for Haiti has thanked David's fans for their generous contributions. A promotional video for the Scout-O-Rama 100th Anniversary has David reminding us the event will take place on May 1, 2010 and asking us to attend. Angels With A Cause is starting a new fundraiser—check it out PlanetOHaiti.org.
On a lighter note, David is appearing in US Magazine, twittering as usual and returning to songwriting very shortly. When does he have time to continue with his book? Oh, did we hear what the problem was with his cheeks? Swollen quite a lot and still sang like an Angel.
To round off this week, we have David attending the Owl City concert and a lovely tribute video, a questionable cartoon and a great picture of him in a shiny red car!
Have a great week everyone!
Media
Reviews and Interviews
3 February
David Archuleta, Jordin Sparks, MN Viking Sidney Rice, and friends today at the Jordin Sparks Experience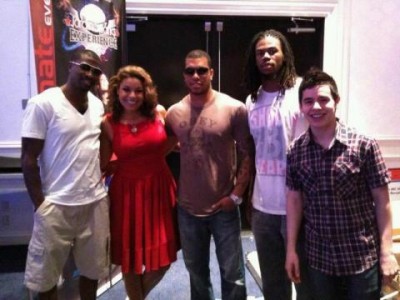 David Singing Crush and Apologize at the Jordin Sparks Experience in Miami, Florida. It is great to hear him sing again. I have missed him and his concerts so much!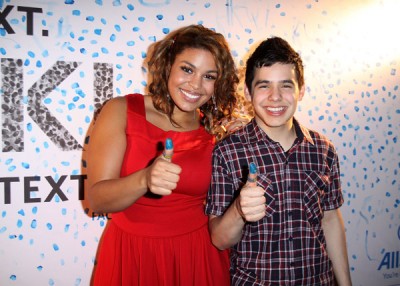 4 February
Grand Rapids Press – by Lorilee Crater
GRAND RAPIDS — When Dean Wiers-Windemuller opened for David Archuleta in August, he had no idea how fiercely devoted the 2008 "American Idol" runner-up's fans were.
"Some Archuleta fans, a group of women who fly around and follow him to all his shows, told me, 'You were by far the best opener he's had — you should always open for him," Wiers-Windemuller said. The gig was "a blessing for me. I was having a ball."
The singer-songwriter guitarist, who just completed a two-week, eight-city tour supporting his new self-titled CD, will be performing tonight at Founders Brewing Company.
"I call my (style) Americana music; it's a mixture of folk and jazz and blues and rock — mostly acoustic stuff," he said. "My (songwriting motto) is, let's not take ourselves too seriously. Still, I try to draw universal themes while writing about daily life. Even the eternal questions are worked out through daily life."
The 28-year-old 2000 South Christian High School graduate was born and raised in Byron Center. He attended Wheaton College near Chicago, where he cut his teeth as a musician, also spending time in New York City and India playing music. According to Wiers-Windemuller's MySpace page, "His vision is to incorporate his experience with jazz, Irish traditional, Western classical and Indian classical music within the singer/songwriter framework that he grew up with."
The singer's influences include Kelly Joe Phelps, Paul Simon, Joni Mitchell, Branford Marsalis, and his wife Cicely, a social worker from Ohio.
A fan of "American Idol" and Archuleta, Wiers-Windemuller was surprised to get a call saying he was being considered to open up for the teen "Idol" at his Aug. 17 Intersection show.
"The other (act) being considered got vetoed by the Archuleta camp when they looked up his MySpace and saw the 'f' word," he said. (The "Crush" singer is known for his wholesome image and family-friendly appeal.) "I had less than one day to prepare, but it was wonderful."
About 450 music fans packed into The Intersection that summer night, making it Wiers-Windemuller's biggest show to date.
"Archuleta's a really nice, sweet kid," he said. "We walked in the door, and he was like, 'Oh, are you playing, too? Cool!' He was welcoming."
The singer wants to build on the success of that show, releasing his CD, traveling 3,500 miles in support of it, and increasing his fan base with every gig.
"It's all another good step on the long, slow climb."
US Magazine – Steal this look! David and Jordin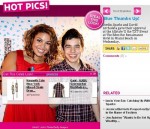 February 4, 2010 – Jordin Sparks Experience
David Archuleta and Jordin Sparks – Teddy Bear Delivery at Miami Children's Hospital with Friends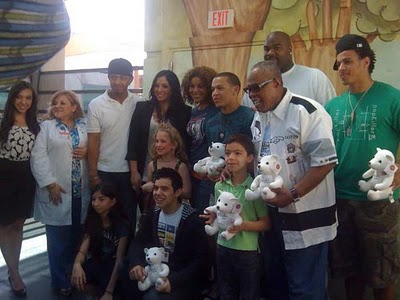 5 February
Super Bowl XLIV: Idols Jordin Sparks and David Archuleta, Hulk's Lou Ferrigno team up for charity
posted by Jose Lambiet Page2live.com
There was a mini-American Idol reunion Wednesday at the Eden Roc Miami Beach. Former winner Jordin Sparks and Season 7 runner up David Archuleta performed together for 250 guests in the ballroom, then attended a picnic and a formal gala.
It was all for charity. For the past three years, the 20-year-old Sparks has held a fundraiser in the Super Bowl host city, four days before the big game.
"Wherever the Super Bowl goes, we go," the Phoenix-based singer of Tattoo told Page2Live. "That's where the money is. We're hoping to raise $200,000. Most of it is going to the Miami Children's Hospital. Every year, we're doing better."
Nearly 100 children and their families attended a teddy bear picnic by the hotel's pool earlier in the day, then joined Jordin and Archuleta for a 45-minute evening show. Sparks is from a football family. Her dad, Phillippi Sparks, was a cornerback for the New York Giants.
Neither Sparks nor Archuleta, meanwhile, scored ducats for Super Bowl XLIV, at Dolphin Stadium. Jordin's working on it (with her connections, I'm sure she'll be there) but Archuleta gave Page2Live a surprising reason. "I'd love to go to the game," the diminutive singer with the big pipes said, "but it's so expensive."
Remember David only spends money on food! Haha!
Video Tribute
6 February
by pikepss
Thank goodness my great-niece took a little longer to get ready this morning before we left for the movies. While waiting I decided to look for any new videos of David Archuleta from the last few days and to my surprise I found this little gem.
Video by: pabuckie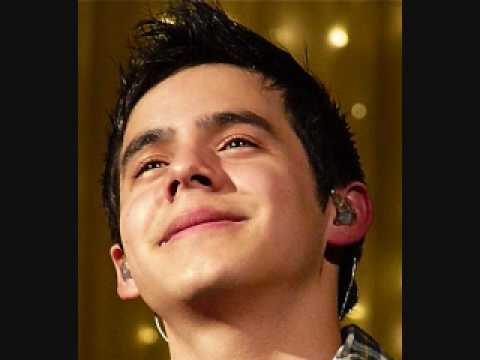 Pictures
Just love the expression on his face!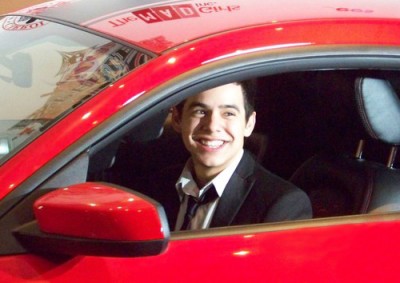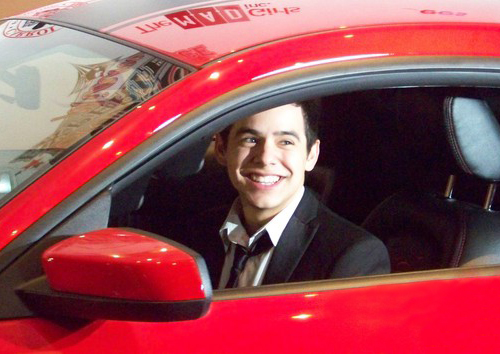 Getting close there…..Haha!  Lucky Birds!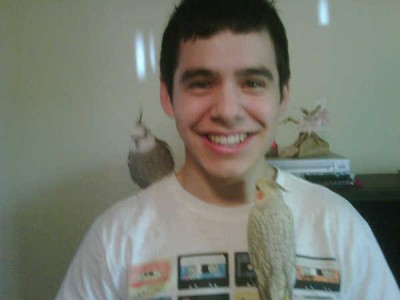 Twitters
DavidArchie & Friends
1 February
DavidArchie – Bah, my cheek is slightly swollen….haha. But back in Utah!! Even though it's just for the day. I'm going to enjoy it though!
DavidArchie – At the ortho. Crush just came on the radio. Aaaawkward…
DavidArchie – My phone has been problematic lately.
DavidArchie – Woo hoo! RT @realbrookewhite Everyone lets go get it! RT: @CarlySmithson: Bury me alive just went live on iTunes!!!!!!!!!
DavidArchie – @EmanuelKiriakiou Man yeah he can! I wish I was there haha.
2 February
DavidArchie – Didn't have time for breakfast this morning. I'm hungry. haha
DavidArchie – That was one of the most comfortable plane rides I've ever had! So relaxing and caught up on some sleep. It wasn't even 1st class.
DavidArchie – Landed in Florida! And Happy Groundhog Day by the way!
DavidArchie – Had some good Cuban food for dinner earlier! Also drove by the first home I ever lived in! Ah, those early times of life haha.
3 February
DavidArchie – "Your phone's not working." "uh…Mom you're holding it upside down." "oh…" Hahahaha
DavidArchie – First event is about to start pretty soon here!
DavidArchie – Been watching the past greatest superbowl commercials on TV now. I like the one with the ostrich. "bad Bruno!" Haha.
DavidArchie – Hung out a bit with @PeeWeemusic. Good hanging with him again! Next event starting pretty soon. Jordin has some PIPES!!
DavidArchie – Finally heading to bed! But so awesome getting to sing with @TheRealJordin!! A privilege to sing with someone so talented! Night
DavidArchie – Having a checkup at the doctor' to see what's going on with the swelling in my mouth. Haha.
DavidArchie – Hm….I think Sean Kingston is next to us in traffic on the freeway…lol
4 February
DavidArchie – At the Owl City concert! Just watched Lights perform before. Really cool!
DavidArchie – Awesome show by Owl City! Had good times.
5 February
DavidArchie – Man, Miami taxi drivers are intense lol.
DavidArchie – Oh my heck, this plane is Tiny!! It only has 9 rows and has the propellers on it.
DavidArchie – Well that was exciting. It was like a roller coaster ride, and only like 7 people on the plane.
DavidArchie – Drum roll….I'm eating shrimp.
6 February
Dang, I have a melody of a song stuck in my head but idk any of the words to it. I want to figure out what it is.
DavidArchie – http://twitpic.com/11q613 – Uh, hi birds lol. Getting close there.
DavidArchie – Traffic….I guess it gives you time to ponder about life some more as your car inches down the road. lol.
David's Music Suggestions
Carly Smithson and Owl City
Carly Smithson's album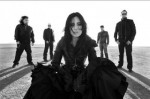 Carly Smithson's We Are the Fallen will play its first public concert at King's College in London on March 23, three days before starting a 28-city American tour with HIM in Philadelphia. Tickets for the London show go on sale Friday, according to the group's MySpace blog. Also, the We Are the Fallen single "Bury Me Alive" is now available for digital purchase.
Owl City concert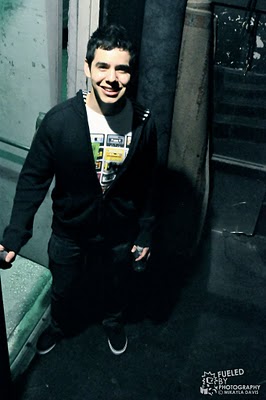 David attended the Owl City Concert in Ft Lauderdale, Florida February 4, 2010.  He twittered it was really cool!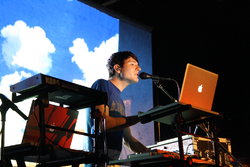 Owl City is an American synthpop musical project by Adam Young. Young started out making music in his parents' basement in Owatonna, Minnesota, later developing a following through his MySpace profile before being signed to Universal Republic.
Fans
blogs, vids, VIPS
1 February
Viewer Discretion Advised – Violence
Normally I do not approve of these kinds of cartoons and I am not familiar with this on a regular basis. This was found on Snarky Archies and for some reason it just tickled my funny bone. Please except my apology if this particular cartoon offends anyone. It was purely that it mentioned David Archuleta I found interesting.
4 February
News 4 Miami Video: Jordin Sparks Superbowl Experience
Note David can hardly talk, his cheeks are so swollen. Remember a while back when he had his wisdom teeth pulled, chipmunk look all over again. Hope he will be ok! Said he is checking with the doctor today.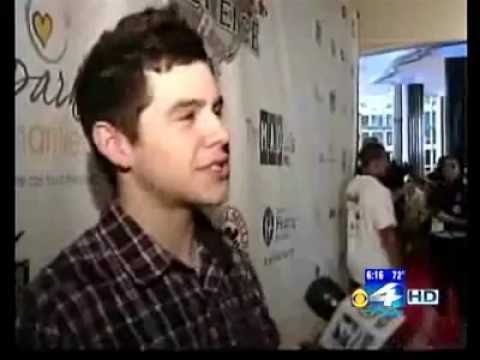 ***
5 February
Funny High Five Super Bowl video
4 February
aiNOW.org
Submit Your Questions For Our Q & A with David Archuleta
AI Now will be speaking with "American Idol" season 7 runner-up and Jive recording artist David Archuleta next week!
And, we'll be using your questions in the phone interview! So, be sure to leave all of your burning questions for David below!
Questions are due by Sunday, February 7th at 3pm ET.
Check back next week to listen to the interview and see if your questions were answered!
Human Interest
Stand Up to Cancer
1 February
From FOD
TOTALly Charitable Archies!
Huge thanks to Candy and Janey for succinctly showing just how amazing David Archuleta's fans have been over the last few months. Check out these truly amazing numbers:
SUPER FANS ftw!
$50,000 Stand up 2 Cancer
$16,927 Crush MS, David vs Goliath
$35,000 AFAC
$ 5,475 PLC
$1,050 GA to Make a Wish
————–
$108,452
2 February
ANGELS FOR A CAUSE IS STARTING A SPECIAL FUNDRAISER,
DONATIONS THAT ARE MADE DIRECTLY TO PLANETOHAITI.ORG VIA THEIR WEBSITE FOR $10.00 DURING THE TIME FRAME 02/01/10 TO 02/28/10 WILL RECEIVE A SPECIAL GIFT FROM US.
Angels for a Cause will be hosting a 'One month' fundraiser to help bring much needed donations to this cause. Many fans have already donated to this worthy cause, and we THANK YOU for any and all donations each of you have made to date.
Donations must be made directly at http://www.planetohaiti.org/ and you MUST email the confirmation receipt to angels4acause@yahoo.com. We will mail your bracelet to the address listed on the receipt. Donations from 02/01/10 through 02/28/10 will receive an AFAC sky-blue awareness bracelet that reads David Archuleta/Prayer of the Children.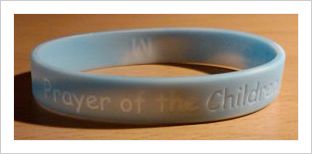 4 February
Daniel Catullo in Haiti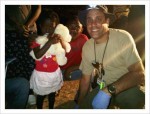 Thank you very much to every David Archuleta fan that has donated so far to the charity relief "Plane to Haiti" We have received an update from the Founder Dan Catullo. It is not easy to read, it is heartbreaking to say the least but it is reality. Many of us have already donated and are "tapped out" and we ask if a $10.00 donation can really make a difference. Please know that it does, every dollar counts! When we work together, we truly can help our neighbor in need. AFAC
Posted by Angels for a Cause.
100th Anniversary of Boy Scouts of America
David helps promote the Scout-O-Rama on Saturday May 1, 2010
pikepss' Pick of the Week
Archuleta/Sparks Duet
No surprise I'm sure, but this duet with David and Jordin was my special favorite. During AI season six I said Jordin would win and during season 7 I chose David, I was right both seasons!
DA Weekly Buzz about David Archuleta!
Copy this short URL to share this post anywhere: http://www.dabuzzing.org/?p=11121

Tags: "No Air" · American Idol · Angels for a Cause · Buzz Wrap · Charities · Jordin Sparks · Owl City · pikepss · Superbowl · weekly buzz
Filed in: career|David Archuleta|music|news|opinions|performances|photos|pikepss|reviews|voice
This Post has earned 1 Buzz.