pikepss Weekly on David Archuleta
Good Morning Honeybees!
Lucky David Archuleta fans got a preview this week of the cover art of his new book from Amazon.com. Great photo and I see new avatars are popping up all over. HaHa!
With spring just twenty days away, hopefully we will hear when David's new single will be released and we can stop holding our breath and release some of the anxiety we are all sharing waiting for the first announcement. Songwriting in LA finished up this week and he returned home to find another pet added to the Archuleta family! Between food, pets and haircuts, when does he have time for anything else!! Speaking of haircuts, don't miss out on watching his vlog asking us our opinion on do's and don't's on getting his cut.
American Idol season 9 started off with a slow and rocky start and as expected no one compares to David Archuleta. David will take part in a tribute to Selena on Music Choice On Demand channel and "Somos El Mundo" will premier on the Cristina Sarglegui show on Univision.
It was Daniel's birthday on Friday and David took his brother and sister to see We The Kings and helped them rock on stage. My embed video skills have fallen through and my link is not working. I apologize! Saturday, David returned to Los Angeles to continue recording and was welcomed to an illegal download of one of his new songs. Personally, out of respect for him and the hard work he and many other songwriters have put into the making of his album, I decline to post the song, lyrics or title until an official release has been announced.
On a somber note I send prayers for those in Chile who have been affected by the massive earthquake!
Be safe and have a good week!
Media
Reviews and Interviews
22 February
Tribute to Selena
David will take part in Music on Demand tribute to Selena. Here is the Google-translated article. Replace the "he/him" with her. Sometimes that dang Google translator is goofy. 😉
The Music Choice On Demand channel will pay tribute to Selena on the occasion of his death 15 years.
New York, 22 feb (EFE) .- Supporters of the singer Selena will have access to all of your videos during the month of March when he met his death 15 years through television Music Choice On Demand, as was reported Monday.
Music Choice will hold and the life, career and legacy of the Mexican singer who continues to occupy first place in the charts in Latin music.
The tribute to "Queen of Tejano" will be available under the label "Selena Tribute" on Music Choice On Demand, where fans will find their catalog of videos including "It remains for me," I Could Fall In Love " "Amor Prohibido," "The old jalopy," "Bidi Bidi Bom Bom" and "Dreaming of You", the network said in a press release.
As part of a Selena tribute will also be available a list of videos inspired by Selena including Selena Gomez, Jennifer Lopez, Prima J and David Archuleta, with three episodes of "Choice Cuts" appears in Daddy Yankee, Selena Gomez and David Archuleta talking about their memories of the artist.
Selena Quintanilla Perez was murdered at age 23 by Yolanda Saldivar, the president of her fan club on 31 March 1995.
His life was made into a film in 1997 in the film Selena, starring Jennifer Lopez.
David to appear in Music Choice On Demand tribute to Selena
As part of a Selena tribute will also be available a list of videos inspired by Selena including Selena Gomez, Jennifer Lopez, Prima J, David Archuleta, with 3 episodes of "Choice Cuts" with Daddy Yankee, Selena Gomez, and David Archuleta talking about their memories of the artist.
Cristina Saralegui Show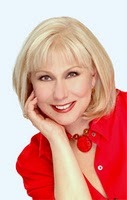 One week from today, "Somos El Mundo" will premier on the Cristina Saralegui show via the Univision Network. According to her biography, Cristina has been doing her show for eighteen years and has won twelve Emmys. Also, the show "remains one of the highest rated programs on television" and is "transmitted through Latin America and some European countries." "In the United States, 'El Show de Cristina' airs every Monday at 10:00 PM (ET) on Univision."
It's confirmed David has a solo part!
23 February
The British Oscars
KansasCity.com – Stargazing
'Somos el Mundo'
Now the "World" includes more than English-speakers.
Emilio and Gloria Estefan and other celebs got together Friday to record a Spanish-language version of "We are the World" to raise money for Haiti earthquake victims.
"You know, Latinos always want to do things in a positive way, to show the world that … we wanted to definitely help," Emilio says.
Participants include actor Andy Garcia, Carlos Santana, Jose Feliciano and 2008 "American Idol" runner-up David Archuleta
23 February
Univision Interview with David
You will see David about half way through and towards the end of video.
Univision Interview with David Archuleta
"Somos el mundo" cantaron a todo pulmón
Los cantantes hispanos más famosos se unieron por Haití
Fuente: Despierta América/ Univision
24 February
From Snarky Archies
'Somos El Mundo' lyrics
Canción por Haití (Somos El Mundo)
El día llegó
No hay momento que perder
Hay que buscar unir el mundo de una vez
Tantos necesitan un nuevo amanecer
Hay que ayudar
Tenemos el deber
No hay que esperar
Que sea el otro el que va actuar
Cuando el dolor a tu puerta pueda tocar
Al estar unidos no hay nada que temer
Para triunfar
Tenemos que entender
Coro:
Somos Amor, Somos el Mundo
Somos la luz que alumbra con ardor, lo más oscuro
Llenos de esperanza
Podemos rescatar
La fe que nos puede salvar
Juntos tu y yo
De Corazón
Que sepan que importantes son
Que su pesar sentimos todos también
Y que no están solos
Queremos ayudar
Con compasión, firmeza y hermandad
Coro:
Somos Amor, Somos el Mundo
Somos la luz que alumbra con ardor, lo más oscuro
Llenos de esperanza
Podemos rescatar
La fe que nos puede salvar
Juntos tu y yo
Cuando alguna vez te canses de luchar
Es que aquí estaré a tu lado sin dudar
Te daré mi mano para juntos aprender
La manera de poder
25 February
American Idol Hopefuls Couldn't Quite Cut the Mustard!
The Seattle Times – Idol Confessions Todd Mossburg
Finally, I leave you this morning with the way "Apologize" should be done when you have "star power." I realize it's not a completely fair way to compare how Tim Urban torched the song last night, because he didn't have the accompaniment of Ryan Tedder from OneRepublic by his side. This clip of David Archuleta from Season 7 also shows how weak the band is sounding right now in Season 9. Just call me Todd "Sellers the Band Under The Bus" Mossburg.
MTV News: Aaron Kelly
It seems like every year "Idol" selects a precocious 16-year-old. David Archuleta, this kid ain't.
Neon Limelight: I'll admit it. The staff here at Neon Limelight might have been a little mean to young Aaron. We've taken to calling him "ArchuNot" or "Archu-fake" in response to the comparisons other sites have drawn between Kelly and season 7 runner-up, the ultra talented David Archuleta.
EOnline: Tim Urban: Meh. We've been hearing OneRepublic's "Apologize" on Idol for years now, first from David Archuleta and OneRepublic on the season seven finale and last year from winner Kris Allen. Tim's version now ranks a distant third. We all know who has the best version.
Syracuse.com:
More things worth mentioning…
No one will ever sing One Republic's "Apologize" better than David Archuleta – not even One Republic. ( See David sing "Apologize") Tim Urban was doomed the second he sang the first word.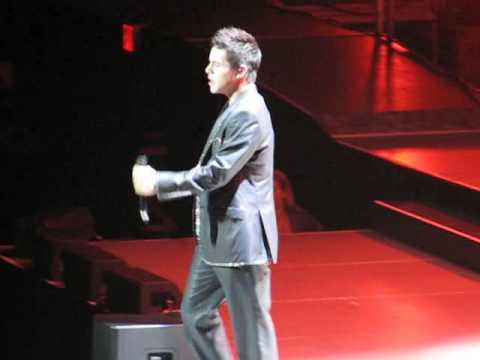 Pictures
David and Duke (the cousin) and David at the Mint in LA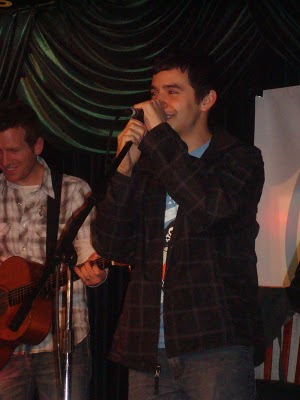 Book Updates
26 February
Amazon.com pre-sale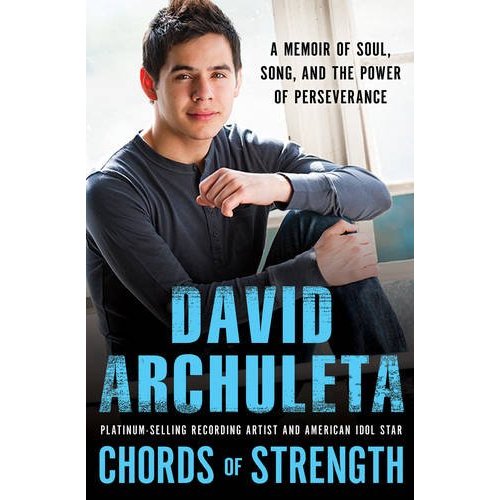 Summary of Book
Singing sensation and American Idol favorite David Archuleta tells his inspiring personal story. Includes full-color photos!
A runner-up on American Idol and successful music artist, David Archuleta was named one of the "breakout stars of 2008" by Forbes magazine and landed the number two spot on the Billboard charts.
In Chords of Strength David shares his unexpected and inspiring journey, including how he overcame vocal cord paralysis to achieve his dream of being a singer. He reveals insecurities he felt about his voice-before he realized that he loved the way singing made him feel more than he disliked the way he sounded. In this personal memoir, David opens up about the strength he draws from his unshakable faith and unyielding family. He pays tribute to those who continue to inspire him and through their example help him believe in himself, his talent, and his abilities.
Intimate and uplifting, Chords of Strength allows a unique glimpse of the man behind the music and offers hope to anyone with a passion and a dream.
Twitters
DavidArchie & Friends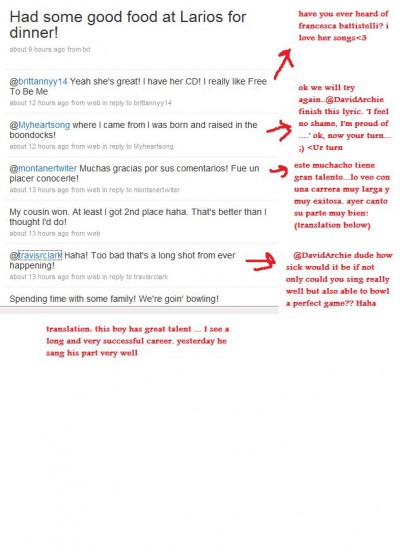 22 February
DavidArchie – Back in LA! Going to write with both Nasri and Dapo today.
DavidArchie – So Nasri got sick and couldn't make it, but just about finished writing this song already with @Dapo Torimiro and the @JackieBoyz!
DavidArchie – Finished laying down vocals for the new song. Got to meet Anika Noni Rose, who's in The Princess and the Frog and Dreamgirls.
DavidArchie – Got to share the stage and sing Crush for the 1st time with the guys who wrote it! Jess Cates, Eman, and Dave Hodges. Had a blast!
DavidArchie – Having a late meal. Salvadorian food!
23 February
DavidArchie – Walking by the beach. Watching some dolphins out in the water.
DavidArchie – On my way to the next session with Dapo for today, but 2 of my good friends have new album releases today! Way excited for them!
DavidArchie – First, @therocketsummer album Of Men and Angels is out, which has great songs on it! I got a sneak preview a while back haha.
DavidArchie – Reply Retweet TheRealJordin I cant wait! 🙂 RT @RyanSeacrest Less than 2 hours until we are live on idol..only on contestant #6 in rehearsal…it's going to be tight!
DavidArchie -Good working with @DrewRyanScott . Now working on the next session with @Nasriworld
DavidArchie – Reply Retweet Huh? lol RT @DrewRyanScott Today with @DapoTorimiro and @DavidArchie ya I think it'll go amazing cos we have the power. Nintendo power!
DavidArchie – Reply Retweet The other album out today is @KinaGrannis 's Stairwells! Go show your support for these talented folks! Congrats you two!
DavidArchie – Done writing for today. I feel lucky to work with some really talented and just cool people.
24 February
DavidArchie – I think it's time for me to get a haircut today. thoughts or opinions?
DavidArchie – All right enough with the mohawks! lol
DavidArchie – Put up a new video blog! That way you can see why I'm trying to change how my hair looks lol http://www.youtube.com/watch?v=WbPIKgyjabg
DavidArchie – Tivo'd Idol from last night, so watching the girls' performances right now!
DavidArchie – Watching the guys' night on AI now!
25 February
DavidArchie – Back in the studio with @LadyVMusic and @Matt_Squire today!
Finished recording for today! Always great seeing Matt and Lady V.
DavidArchie – Man! My backpack feels like it's 50 pounds! Not good when you're running in a hurry to get somewhere!
DavidArchie – Watching the Olympics!
DavidArchie – Back home!! Jamming to some Selena in the car with mom and sisters. Baila,baila esta cumbia haha
DavidArchie – Another dog!? Why is it every time I come home there's a new animal here?? Lol.
26 February
DavidArchie – Happy birthday to my brother who's 16 today!
DavidArchie – @EmanuelKiriakou Hey I got some of that for Christmas from my aunt! It's amazing!
DavidArchie – As crazy as my little sister gets sometimes, I still love her. But boy she sure is out there! lol
DavidArchie – Having a family dinner for my bro's birthday.
DavidArchie – Watching @WeTheKings perform with my brother and sister!
DavidArchie – Had an awesome time tonight! @WeTheKings rocked. So glad I got to hand with my siblings and hope my brother had a great birthday!
DavidArchie – @travisclark Man I wish I would have been able to hear myself better! haha. So awesome singing with you guys! Thanks!
DavidArchie – Oh no..keep them in our prayers! RT @pixie4chic Massive earthquake hit Chile still waiting for more info..Prayers for those affected needed
27 February
DavidArchie – Headed back to LA for another writing session for today!
DavidArchie – Oh my gosh, we're working in the studio that we recorded all the American Idol iTunes songs…Brings back memories!
DavidArchie – All right, in the studio with @AugustRigo today.
DavidArchie – Remember, just because you have something doesn't mean it will always be there. Be grateful for what you have in life.
DavidArchie – Finishing things up in the studio.
Appearances
David on stage with We The Kings!
http://www.twitvid.com/player/8D8F5
Google Alerts
5 year old David
23 February
by Huong – David Archuleta Vietnam
5-Year Old David Archuleta
From The Orlando Sentinel Newspaper, December 10, 1996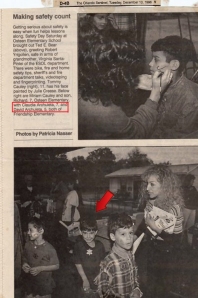 Making safety count Getting serious about safety is easy when fun helps lessons along. Safety Day Saturday at Osteen Elementary School brought out Ted E. Bear (above), greeting Robert Yrigollen, safe in arms of grandmother, Virginia Santa Pintel of the ESOL department. There were bike, fire and home safety tips, sheriff's and fire department talks, videotaping and fingerprinting. Tommy Cauley (right), 11, has his face painted by Julie Creese. Below right are Miriam Cauley and son, Richard, 7, Osteen Elementary, with Claudia Archuleta, 7, and David Archuleta, 5, both of Friendship Elementary.
Fans
blogs, vids, VIPs
24 February
From our Canadian neighbors this blog describes all of David's fans to a T!! Haha!
From Canadian Snow Angelz
by Joner
We're in the middle of a David drought and since we're all going a little stir crazy I was thinking, why not turn this into something positive, David would be so proud of us!
I took some time to compile a list of activities to help keep everyone busy during this down time:
1. Alphabetize your YouTube videos of David. WARNING: This can be a very dangerous endeavour. You can easily fall into the DVV (David Video Vortex). I made the mistake of viewing each video before alphabetizing it. Some required (ahem) multiple viewings. I began my "project" on a Friday evening. By Sunday, I had only made it to Barriers. I think you catch my drift. Proceed with caution.
2. Crunch the numbers. Make an appointment with your investment counselor to discuss the financial planning that will be required to fund all the VIP tickets you'll be purchasing. Rethink your current strategy. Do your kids REALLY need to go to college? Why should YOU have to pay for their wedding? And as far as retirement goes, you could just sell the house and buy a Winnebago. You'll be on the road "touring," so you won't need a house, right?
3. Inspect yer gadgets. Check the status of all the electronic devices that you've purchased since becoming a David fan. Cell phones, laptops, iPods, digital cameras, GPS's and all of the associated batteries, adapters, chargers, power cords and carrying cases. Ask yourself these important questions:
Activate Twirl-Cam, stat!!!
Is your current cellular phone plan, cell phone, battery life and reception adequate for all the texting, tweeting, TwitPicing and cellcasting you'll be doing?
Does your digital camera take really clear pictures and is it capable of capturing Mr. A when he's running and twirling all over the stage?
And that video camera, can it zoom in REALLY close, like enough to see the hair on the back of a gnat? Is it small enough to hide from security?
Do you have the most current software on your GPS so you won't get lost in all of the strange new cities you'll be traveling to for DA's concerts?
4. Check your luggage. Does it have wheels? You may also need a larger suitcase to carry all the aforementioned equipment from concert to concert, not to mention extra space for the multiple outfits, shoes and accessories you'll be bringing when you can't make up your mind on what to wear for your VIP picture with David.
5. International fan alert. Is your passport up to date? Have you practiced the deep-breathing exercises necessary to maintain composure when being grilled by border patrol? (See previous Border Crossings post for more tips.)
6. Practice your screams. Stamina is the goal. Endurance is required to be able to scream through David's entire set. You can practice by screaming at the dog, your kids, your significant other, your neighbor or complete strangers. Or for inspiration, go bungee jumping or ride the REALLY BIG roller coaster at the amusement park — whatever it takes to get those lungs in shape.
Hopefully, if we follow these simple guidelines, we'll be ready for David's next tour!
Human Interest
Charities
Miami Children's Hospital
World renowned recording artist and American Idol stars Jordin Sparks and David Archuleta visited Miami Children's Hospital February 4 as part of the "Jordin Sparks Super Bowl Experience."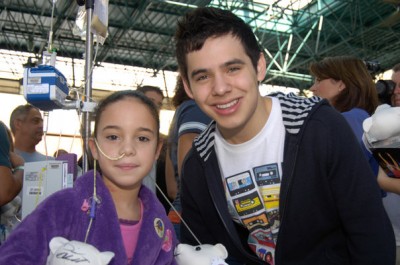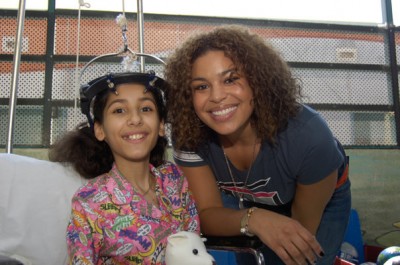 Pictures from Miami Children's Hopsital Facebook
pikepss' Pick of the Week
This week it was a no contest on what was my favorite item from David! His video vlog this week was the cutest one yet! I just love it when he asks his fans for their opinion! This fabulous talented singer/songwriter doesn't know what to do with his hair and asks us to twitter him with suggestions. For what it's worth…keep it long! Haha!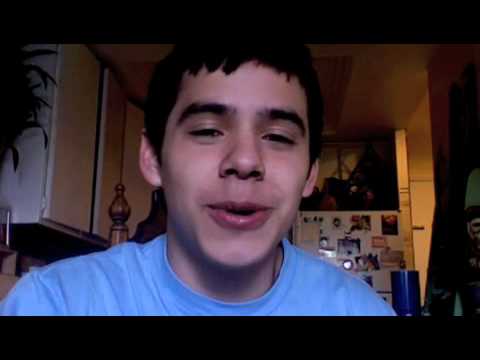 DA Weekly Buzz about David Archuleta!
Copy this short URL to share this post anywhere: http://www.dabuzzing.org/?p=12771

Tags: Amazon.com · American Idol · Charities · Chile Earthquake · Chords of Strength · Dapo Torimiro · David Archuleta · Nasri · pikepss · Somos el Mundo · Songwriting · Univision · Vlog · We The Kings
Filed in: David Archuleta|music|news|opinions|performances|photos|pikepss|reviews|voice
This Post has earned 1 Buzz.