DA week that was in the life of David Archuleta
Follow links above to the relevant sections below.
Keeping up with the über-talented, awe-inspiring, world-travelling David Archuleta can be a full-time job. Even the most (D)avid fans among us don't always have time to follow David. Here are some of last week's top stories about the awesome David Archuleta.
Media Headlines
News, Reviews, and Interviews
Billboard Poll: Best American Idol Ever!
by Billboard.com
12 May 2010
Recently, Billboard.com listed the Top 24 American Idols of All-Time based on album and single sales and radio play. David Archuleta came in at number 8. Now Billboard has a poll to select the Best American Idol Ever. You can vote (for David Archuleta) as often as you like until May 19.
First, vote for your favorite male (David Archuleta) and female American Idol contestants.
Vote for Best Male Ever (David Archuleta) and Vote for Best Female Ever.
Then return to Billboard.com on May 19 to vote for the Best American Idol Ever (David Archuleta). It will be a runoff between the Best Male (David Archuleta) and Best Female.
David Archuleta Speaks
by David Burger, Salt Lake City Tribune
14 May 2010
Mr. Burger talked briefly with David Archuleta about his book, Chords of Strength. He asked him why someone who is 19 wrote a memoir. David replied, "People do memoirs later in life, but I've had experiences. I wasn't born yesterday."
David said he spent the most time on the spiritual parts of the book, and said writing and distributing his book is like his mission. "It's very much like a missionary experience for me," he said.
Source: Salt Lake City Tribune
Simon Fuller Marks 160 Million Milestone for iTunes
by Jill Serjeant
10 May 2010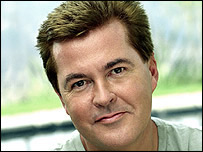 American Idol creator Simon Fuller on Monday marked a digital music milestone, and said he was looking to the Internet and other digital platforms for the next big thing in global entertainment…Fred Bronson, author of The Billboard Book of Number One Hits, called Fuller's 160 million iTunes tally "historic" in a decade which has seen album sales slump while cheaper digital sales soar.
Source: Read the full article
More info on Wired.com, such as this little gem:
"…These strategies have made [Simon] Fuller a very wealthy man, and have given Apple a strong, steady income stream as well. Assuming that all of these songs were purchased individually for 99 cents apiece, and given the standard iTunes music revenue split (35/65 percent), Apple has earned at least $56 million from the sale of Fuller's digital music to date, while his 19 Entertainment company has taken in nearly $88 million – a number sure to turn other music executives' stomachs."
David's World
Blogs, Tweets, Appearances
Blogs and Vlogs
11 May 2010
Due to technical difficulties, David Archuleta posted a "Happy Late Mother's Day" vlog.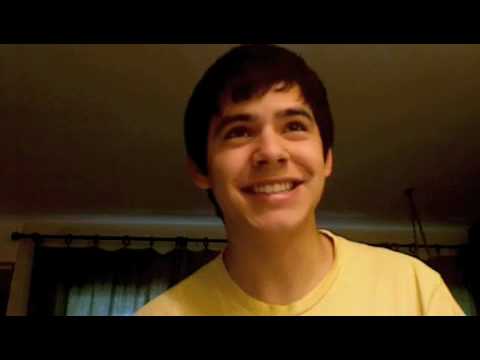 23 April 2010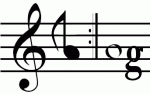 "I am checking in from LA today, and I've had some good writing sessions this week already. I worked with Guy Chambers, who wrote Angels with Robbie Williams, and Erika Nuri from The Writing Camp. I also had writing sessions last week with Sam Hollander and Sluggo, who my friend Travis from We The Kings actually told me about because he has worked a lot with them. I also worked with a bunch of other really great writers, who you've probably seen me talk about on Twitter. But I actually have another writing session today with the Nexus lol. And I'll let you guys know how that goes too!…"
posted April 23, 2010
Join the Official David Archuleta Website and sign up to receive newsletter updates of his appearances, music, photos, blogs, and more.
Appearances – Recent & Future
13 May 2010: David met with 19 Entertainment, Los Angeles
Continuing to work on next album in Los Angeles recording studios
2 June 2010: AOL TV's Something Pitchy
No further publicly-announced appearances, except for Book Signing Events in June (See next item.)
Chords of Strength Book Signing Tour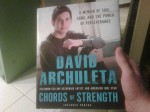 On 15 April David Archuleta was at the Long Island, NY, printers when his book cover came off the press. Fifteen days later on 30 April he has the first copy of Chords of Strength in his hands! He shared this photo on Twitpix. Isn't it exciting!? It's a beautiful book. Chords of Strength will be available online and in bookstores on 1 June 2010. You can pre-order your copy for $15.61 today on Amazon.com.



Book tour dates:
1 June – Bookends, Ridgewood, NJ
2 June – Borders, Manhattan, NY
3 June – Barnes & Noble, Smith Haven Mall, Lake Grove, NY
5 June – Barnes & Noble, Mall of America, Bloomington, MN
7 June – Deseret Books, Salt Lake City, UT
8 June – Deseret Books, Orem, UT
17 June – Deseret Books, Rexburg, ID (Performance too!?)
DavidArchie on Twitter
Monday, 10 May
> Sheesh, idk what's up with Twitter lol, but I sure did enjoy my weekend!!! So glad I got to spend time with my family!
> Happy 18th birthday @OfficialCharice ! Hope you have a great one! Her album also comes out tomorrow, so be sure to check it out!
> RT @jennettemccurdy: Jennette McCurdy Announces First Single "Not That Far Away" From Upcoming Debut Album – Nashville, TN – Capitol R..
Tuesday, 11 May
> We Are the Fallen's new CD "Tear the World Down" Is out today! way to go @CarlySmithson on a great new album! Go show your love for her!
> Figured out how to get videos uploaded! Late Mother's Day video blog. —> http://www.youtube.com/watch?v=8ZLYijBykKk
> Wow, it's such a nice clear day today in LA. You can see the downtown skyline with the mountains in the background really well.
> Finished recording vocals on a song, now off to go check out some drum tracking on another song, which is where they record drums on a song.
> Now recording another song haha. One Shelly Peiken, Mike K and I did.
Wednesday, 12 May
> Whoo, I'm feeling some allergies kicking in today.
> Amazing weather makes me feel really good.
Thursday, 13 May
> Have a meeting to go to, and there's a lot of traffic today.
> @hodgesmusic Haha thanks Hodges, that is comforting to know. [reply to hodgesmusic, "@DavidArchie, we're totally bros again. I'll try not to have basketball divide us next time."]
> Today has been a good day! I always love seeing everyone at 19 Entertainment haha. Traffic's been crazy but it forces you to have chill time
> I don't really like using the word chill but that was the best word I could think of to describe the time you hang in the car during traffic
Friday, 14 May
> I can't get Katy Perry's new song out of my head. I heard it once last night & "California girls they're unforgettable" keeps repeating lol
> How is the time flying by so fast? It feels like it's Tuesday. Wait up for me time!
> Freak this kid is talented! Have you seen this yet?http://www.youtube.com/watch?v=EouY0YYbJSs&feature=popt00us00
> A dog just covered one of my songs. It's a long story.
> Georgy on break between recording vocals http://twitpic.com/1nurav
> @Archie_Addict Nope she belongs to the writers I'm working with 🙂 [reply to "Is she yours?"]
Saturday, 15 May
> "By the choices & acts of our lives, we create the person that we are and the faces that we wear. By the choices and acts of our lives we give to the world wherein our lives are lived, hoping that our neighbors will find our contributions to be of worth, and hoping that the world will be a little more gracious for our time in it."

Quote is adapted from Kenneth Patton, 1911-1994

> Just ran into Dorothy Hamill in the elevator. Small world lol. It was great seeing her again!
David Archuleta and another Dawg

It was late Friday night. Very late. During a "pause" in the recording studio, David Archuleta, AKA singing sensation "dawg," gave his headphones to this little sweetie named "Georgy." Oh Sweet Georgy Brown! Maybe she'll go on tour with him.
Follow David Archuleta on Twitter. He is fast approaching 372,000 followers, but who's counting? —I am!!! During the past five weeks, David has averaged 3,300 new followers each week.
Fandom
Blogs, Stories, Charities
Stories
The Buzz: David Archuleta's meeting with 19 Entertainment
13 May 2010
Fans of David Archuleta were all a-tweeter over his tweet that he had a meeting with 19 Entertainment, American Idol's talent management company. David wrote, "I always love seeing everyone at 19 Entertainment haha." Gina Orr, the company's vice president of publicity, tweeted to David that "it was good to see you today too!" So between tweets, what was the subject on the table, inquiring minds want to know!?
I think I know. David Archuleta and 19 Entertainment were negotiating a duet contract between David and Sweet Georgy Brown for the summer tour. The bargainkening went on for hours until the neighbors in the office next door complained.
David Archuleta is managed by Azoff whose long roster of recording artists includes Christina Aguilera, The Eagles, Neil Diamond and Morrisey. Azoff's Jared Paul, the man behind fellow pop balladeers Nick Lachey and New Kids on the Block, is David's A&R guy. Most industry insiders believe it is a good idea to have a separation between management and recording.
Did you miss last week's Weekly Wrap? If you've fallen far behind, you should seriously search the Archhives! It's not too late to reclaim your status as a David Archuleta fanatic fan!
DA Weekly Buzz about David Archuleta!
Copy this short URL to share this post anywhere: http://www.dabuzzing.org/?p=15999

Tags: 19 Entertainment · Billboard · Buzz Wrap · Chords of Strength · iTunes · Mother's Day · Salt Lake City Tribune · Simon Fuller · weekly buzz
Filed in: career|David Archuleta|music|news|reviews
This Post has earned 1 Buzz.