DA week that was in the life of David Archuleta
Follow links above to the relevant sections below.
Keeping up with the über-talented, awe-inspiring, world-travelling David Archuleta can be a full-time job. Even the most (D)avid fans among us don't always have time to follow David. Here are some of last week's top stories about the awesome David Archuleta.
Media Headlines
News, Reviews, and Interviews
David Archuleta Voted Billboard's Best American Idol Ever
by Tina Molly Lang
27 May 2010
David Archuleta has been named Billboard's Best American Idol Ever, beating Carrie Underwood 92 to 8 percent.
Archuleta considers this a particular honor because Billboard is "not just some teen website." Archuleta checks Billboard regularly and reads the magazine. And given Underwood's success, he was surprised and flattered to have received more votes….
Read more: Associated Content
The ultimate 'American Idol' power ranking: 120 contestants on, Kelly Clarkson still reigns supreme
LA Times Idol Tracker
May 31, 2010
Idol Tracker ranks David Archuleta at number 15 out of 120 American Idol contestants. I couldn't disagree more, especially when I see those chosen in the top ten, but it's all subjective, isn't it?
See the complete list LA Idol Tracker Ranking
David Archuleta may be young, but his memoir still inspires.
by Brandon Burt
31 May 2010
Obviously, the June 1 release of David Archuleta's Chords of Strength will elicit howls of amusement from literary naysayers. And, admittedly, the very idea that a young man not yet in his 20s—whose claim to fame is having been a runner-up on Fox's American Idol two years ago—could dare publish a memoir comes as something as a shock…But, I say, screw those literary naysayers. The bigger shock for them will be that, despite his youth, Archuleta (with the help of journalist/ethnomusicologist Monica Haim) managed to come up with a personal account that is engaging, readable and even inspiring….
David Archuleta's Chords of Strength memoir out this week
by Brian Mansfield
2 June 2010
David Archuleta looks at the world with an appreciative sense of wonder that's both charming and appealing. That trait comes through loud and clear in the 19-year-old's book, Chords of Strength: A Memoir of Soul, Song, and the Power of Perseverance, out this week.
Most celebrity memoirs, especially ones from young stars, read like superficial, thrown-together works. But Chords of Strength is something different: It genuinely captures David's voice, in both its content and its cadence. Reading the book is like listening to him speak….
Read more: Idol Chatter's Brian Mansfield
SomethingPitchy Broadcast Exclusive: Interview With 'Idol' Alum David Archuleta
by Andrew Scott, AOL
2 June 2010
Today, season 7 runner-up David Archuleta paid a special, jam-packed visit to the SomethingPitchy studio to promote his new memoir, 'Chords of Strength.'
Among the many topics discussed in this 43-minute-plus interview: The inspiration behind writing a book, details on his upcoming CD, his thoughts on 'American Idol' season 9 and a look back at some of his most memorable tweets….
Watch the 43 minute video interview: Something Pitchy AOL Broadcast.
Fox TV Appearances
Fox Television
2 June 2010
Fox 5, Atlanta: Interview (3:36)
Fox 9, Minneapolis: Interview (4:11)
Fox 13, Salt Lake City: Interview (4:32)
American Idol News
2 June 2010
http://www.hangforawhile.com/american-idol/?p=3092
Mall of America Interview with David
MOA, Minneapolis
OfficialMOA on YouTube
5 June 2010
The subtitle could be "The Office Chair" interview! Watch David at the office, 3:24!
David sings "I'll Be" at the Mall of America.
David's World
Blogs, Tweets, Appearances
Blogs and Vlogs
The book is out!
Video blog from David's official YouTube
Location: New York City; Length: 4:37 minutes
2 June 2010
Wherein David explains the cryptic "Jazzy was here" comment on Twitter this week. I thought either Jazzy was in NYC with him or David was reading graffiti in Central Park. haha!
At 2:21 he sings a little Jackson 5, "I'll be there."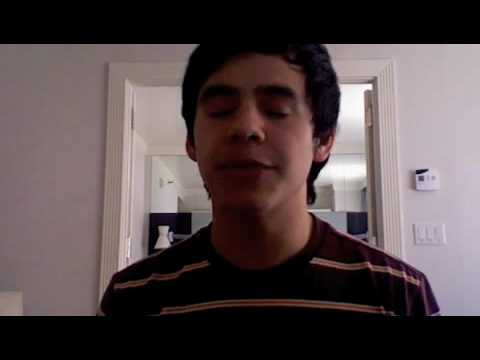 YOU Create David Archuleta's New Deluxe Edition Package!
DavidArchuleta.com
2 June 2010
DavidArchuleta.com is asking fans to help select items for his next album's fan package. "David is recording a brand new album as we speak. There is no set release date yet, BUT David is already cooking up ideas to create a special fan package! What better place to find ideas for a fan package than from his fans! So he wants to hear what YOU, the fans, want in this potential special fan package to be available only here on DavidArchuleta.com…."
Choose your deluxe edition item: David Archuleta Deluxe Edition Package
DA Official Blog
21 May 2010
Here's an excerpt of David's last blog; you can read the rest on his official website and send a comment.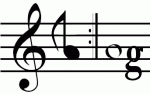 "Hey everyone! I thought I'd leave a note to let you guys know about what's been up with me lately. This last weekend was a really great one! I got to spend time with some friends, which included some who drove down from Utah, and we all went to the Santa Monica Pier and rode the ferris wheel haha. We also walked around 3rd Street Promenade in Santa Monica and had a great time walking around and seeing the street performers. It's really neat watching a bunch of those street performers…."
Join the Official David Archuleta Website and sign up to receive newsletter updates of his appearances, music, photos, blogs, and more.
Appearances – Recent & Future
1 June 2010: Good Day New York, Fox TV, David appears on Good Day New York (notice "swarm of bees" story — haha!)
2 June 2010: AOL TV's Something Pitchy
7 June 2010: "Good Things Utah," ABC4 Salt Lake City, 10:00 am MT
9 June 2010: will sing the National Anthem at the Washington Nationals game, Washinton D.C
Book Signing Events in June (see item below.)
Fox TV
Live TV, New York City
3 June 2010
During the sound check on Fox & Friends, David sang a snippet of Paul McCartney's "Maybe I'm Amazed," and it was amazing! At first, I didn't realize I was hearing David LIVE! He truly can sing anything!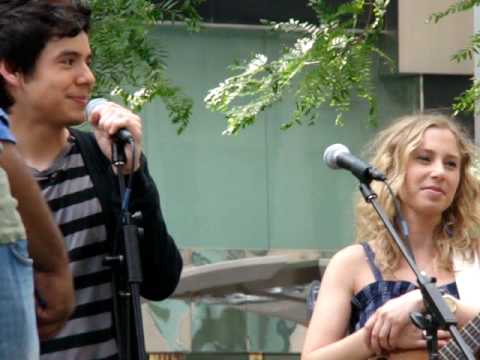 Book tour dates


Book tour dates:
✓ 1 June – Bookends, Ridgewood, NJ
✓ 2 June – Borders, Manhattan, NY
✓ 3 June – Barnes & Noble, Smith Haven Mall, Lake Grove, NY
✓ 5 June – Barnes & Noble, Mall of America, Bloomington, MN
7 June – Deseret Books, Salt Lake City, UT
8 June – Deseret Books, Orem, UT
17 June – Deseret Books, Rexburg, ID
DavidArchie on Twitter
Monday, 31 May
> On this memorial day it's so important to remember all of the brave men and women who gave their lives because they believed in life, liberty, and all the amazing freedoms we all have in this great country that we live in today. I hope we can all pause a bit from our activities to remember them and give thanks to each soldier who has fought, and to those who are out there today…as well as their families who've sacrificed so much for each of us. Let's keep them and their families in our prayers! We owe them so much. Happy Memorial Day guys! Hope you enjoy whatever things you have going on with friends and family!
> In Central Park and heard a crashing noise. A giant branch fell and someone is injured. Ambulance is here. Hope the person's ok…
> Jazzy was here! >:D
> Just 1 more day until "Chords of Strength" is officially in stores!!!
> @thedavidcook Oh really? I guess some stores released it a day early haha. I'll have to keep an audiobook version in mind for you! in reply to tweet from thedavidcook: "@DavidArchie saw your book in borders today. Looked for the audiobook version that you narrated, but to no avail…Lol congrats man."
> First book signing is tomorrow at Bookends in Ridgewood, NJ! Anyone going to try and make it out??
> Just got some good practice in with signing 500 books :\ haha. Gonna try and go to bed soon. Good Day NY interview tomorrow morning! Ciao!
Tuesday, 1 June
> The day is here! "Chords of Strength is officially out TODAY!!! Woo hoo!!! It's gonna be an awesome day!
> At Good Day New York this morning. Should go on around 8:40ish AM Eastern time.
> Had a great time at Good Day NY! The Naked Cowboy from Time Square was there too lol. Interesting… Said hi to him though haha.
> @TheRealJordin Aw thanks Jordin!! Hope your bro's birthday party went great! [reply to her tweet about his book]
> RT @jennettemccurdy: My single, "Not That Far Away", is available on iTunes NOW! I hope you'll download it and enjoy! Thanks for your su …
> Hey guys, the fansites have the photo winners' names up! Congrats you guys and thanks so much for sending in your photos for the book!!
> The names should also be going up on the official site soon! Gotta head to another interview now 🙂
> Just had a great interview with forbes.com's video network! Really enjoyed it. I'll post it once it's up!
> On my way to Bookends in Ridgewood, New Jersey soon for my very first book signing ever! Can't wait to see those of you coming!!
> Hardcore rain suddenly! Hope everyone who's been waiting is ok! Hopefully we can get everyone inside who's in line!
> Oh… The rain just died down. Well that was interesting lol.
> Had a really great dinner at a restaurant called Grape Leaves down here in Ridgewood! At Bookends now getting ready for signing!
> Manhattan is tomorrow. Gonna try and get some sleep for interviews tomorrow morning. Thanks again everyone!
Wednesday, 2 June
> Good morning! Off to do interviews.
> First interview's gonna be Good Day Utah in Salt Lake! just a couple of minutes! Woo hoo haha
> Had a lot of fun doing all the interviews! Now off to another one lol.
> Had a fun interview at AOL!
> @pastelpastel Yep that's them! fun interview with them.[reply to pastel's question, "Are those the @somethingpitchy people? They are seriously some fun dudes, if so…"]
> Happy Birthday to my pal @RealBrookeWhite!! Hope you have a great day Brooke!
> @joywilliams Haha thanks Joy! I really want to come back! It'd be a party! [reply to joywilliams' comment, "Honored that you'd include one of my songs in your book. 🙂 Come back to Nashville soon, David! @nateyetton and I wanna hang!"]
> Book signing tonight at 7 at Borders in Manhattan! Located at Columbus Circle. Holler if you're coming!
> @davidfan4ever Books! [reply to question, "any way you can share what you'll be singing 2night?"]
> @davidfan4ever Oh my bad lol. I thought you said signing. I'm not allowed to sing anything new yet :(. It'll still be fun to sing though!
> @jenlalalovesdja Haha oh man that's crazy! [reply to, "I have been here since 7 am!"]
> @Myheartsong 🙁 lol. I should try and fit some in though, huh? [reply to, "I'm thinking with all of these book signings @DavidArchie won't be practicing much guitar for the next couple of weeks…"]
> Hey guys … just posted a new blog on my YouTube page! Check it out: http://www.youtube.com/watch?v=tdWq14BLZsw
> @MANyy23 Amen brotha! haha. That's exactly what's been on my mind. Especially with how hot it is outside. At least a trim would be nice. [reply to, "dude U need a haircut"]
> @mhel4dja Haha!! That's so cool! [reply to, "Woot!!! RT @frogcooke: RT @itszMARYANNE: http://twitpic.com/1tcm2p most of us holding @DavidArchie's Chords of Strength :)"]
> @Sabrina9011 It's at stores like Borders and Barnes and Noble 🙂
> At Borders at Columbus Circle for the signing!
Thursday, 3 June
> Gonna be singing this morning on Fox and Friends! The performance will be outside at 48th and 6th avenue at 8:45ish!
> It'd be great if any of you came out to the plaza to listen! Should be a fun laid back performance. Or you can tune in on TV 🙂
> I can hear Lee Dewyze over at Rockefeller Center rehearsing! Haha.
> Had fun singing "Works For Me" on Fox and Friends! Thanks to @TobyLightman for performing with me!
> Tonight's book signing that I'll be doing is at Barnes & Noble in the Smith Haven Mall in Lake Grove, NY! Hope to see you guys!
> Got some recording in today to touch up a certain song…
> On my way to Smith Haven mall in Lake Grove, NY for the signing! And the signing actually starts at 7:30 tonight
> Just saw everyone out in front of Barnes & Noble! Looking forward to seeing you guys in just a bit! 🙂
> All right, now that we've gone all the way around the mall lol. We've found where to go in! Passing by the crowd.
> Just got to sing into a megaphone! haha.
> "you smell like really good baby powder." well I haven't heard that before but thanks! I'm glad I don't smell bad! Haha
> Lake Grove on Long Island was awesome!! Thanks so much to everyone who came and thanks to Barnes and Noble too!
Friday, 4 June
> Have to head to the airport in a few hours. Still have to pack stuff up… Hopefully I'll get some sleep in! I'm brain dead without sleep.
> First Train Home by @ImogenHeap is playing in the airport! This morning just got a little better.
> Just landed in Minnesota. Have some interviews today.
> First interview this morning is on Showcase Minnesota. Waiting in the green room eating a sandwich. In case you were wondering lol
> More intervieeews. Going to be on Twin Cities Live next.
> Whoo, I'm so tired! Gonna sleep well tonight, hopefully. Gotta be energized for tomorrow's signing at MOA! Good night!
Saturday, 5 June
> Book signing today at the Mall of America in the Sears Court at 2 PM! Any of you going to be there??
> @rimarchuleta Aw haha. I was actually talking to @AllisonIraheta about Indonesia! She was saying how awesome it was! I need to go there!
> Phew, sometimes hauling around suitcases sure does give you a good workout.
> Just ran into Kris Allen! What a coincidence haha. He's playing a show tonight in Minneapolis for those of you here 😉
> Now approaching the Mall of America! Really excited! My first time ever coming here.
> All right, on my way up to the signing! See you guys who are here in a bit!
> Rode on some of the rides here at the Mall of America! Cool stuff!
> Rides were fun in Mall of America! Now at the aquarium here!
Follow David Archuleta on Twitter. He has more than 385,000 followers, but who's counting? —I am!!! During the past eight weeks, David has averaged 3,750 new followers each week.
Fandom
Blogs, Stories, Charities
Stories
Project Bearing Kindness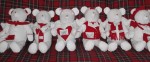 Project Bearing Kindness has teamed up with Rising Star Outreach to raise money for the Rising Star schools in India. With a $12 donation, your name will be added to a beautiful Angel Bear which will be given to a deserving child at the dedication on 10 July of the new Rising Star school. And you'll receive a complimentary "David Inspires Us" bumper sticker.
Read more about how you can help the children of India.
Mormon Photobombs Fellow Mormon
5 June 2010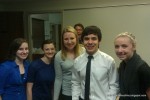 You know how some people think it's funny to drop in a photo unexpectedly, to hop in a picture right before it is taken, usually in the back or on the side? It's called 'photobombing' and even good Mormons do it! This dude 'photobombed' David Archuleta…. He writes, "So I was spending my Friday night the way any good Mormon would – hanging out at the LDS temple in Oakdale, MN. As always, all the teenagers were hanging out at the baptismal font when all of a sudden the room became electrified…."
You gotta read the rest: SingleSpeed
Did you miss last week's Weekly Wrap? If you've fallen far behind, you should seriously search the Archhives! It's not too late to reclaim your status as a David Archuleta fanatic fan!
DA Weekly Buzz about David Archuleta!
Copy this short URL to share this post anywhere: http://www.dabuzzing.org/?p=16393

Tags: AOL · book tour · Chords of Strength · Fox TV · weekly buzz
Filed in: career|David Archuleta|music|news|performances|reviews|voice
This Post has no Buzz yet.