DA week that was in the life of David Archuleta
Follow links above to the relevant sections below.
Keeping up with the über-talented, awe-inspiring, world-travelling David Archuleta can be a full-time job. Even the most (D)avid fans among us don't always have time to follow David. Here are some of last week's top stories about the awesome David Archuleta.
Media Headlines
News, Reviews, and Interviews
David Archuleta talks about Chords of Strength on ABC-TV Utah
by Good Things Utah
7 June 2010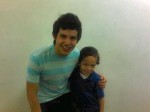 In this televised interview, David advises, "Don't tear up your pictures when you're little. You'll regret it later." Jonah Gomez, the 6-year-old from the Make a Wish Foundation, and his mom were in the ABC-TV studio to see David who signed their copy of his book. Click photo to zoom.

Length: 7:22
Read more: ABC4-TV, Good Things Utah
Justin Bieber is no flash in the pan
by Nestor Torre
Philippine Daily Inquirer
11 June 2010
This article is about Justin Bieber's sudden rise to fame, but the writer says, "First illumination: Despite his being the show biz flavor of the month, Justin can sing. His voice isn't amazing, but it's more than serviceable—albeit less striking than David Archuleta's in tone and projection."
Source: Philippine Daily Inquirer, Showbiz and Style
Chords of Strength, a New York Times Best Seller!
from New York Times
11 June 2010
Yay! David's book debuts at number 15 on the New York Times' Best Sellers list for hardcover nonfiction!
David's World
Blogs, Tweets, Appearances
Blogs and Vlogs
YOU Create David Archuleta's New Deluxe Edition Package!
DavidArchuleta.com
2 June 2010
…David is recording a brand new album as we speak. There is no set release date yet, BUT David is already cooking up ideas to create a special fan package! What better place to find ideas for a fan package than from his fans! So he wants to hear what YOU, the fans, want in this potential special fan package to be available only here on DavidArchuleta.com….
Choose your deluxe edition item: David Archuleta Deluxe Edition Package
DA Official Blog
12 June 2010
David posted a blog on Facebook. Here's an excerpt; you can read the rest on his Facebook website and send a comment.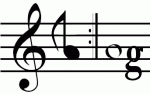 "Hey all! Just thought I'd give an update with what's been going on lately. Since the book is now out, I've been doing book signings! The ones in New York and New Jersey were awesome! I also got to do one in Minnesota at the Mall of America and ride some of the indoor rides they have in the mall. Pretty fun stuff! I then got to go back home for a couple of Utah book signings. The first one was in Salt Lake City, and the second one was in Orem. They were both great! It was fun being surprised by people I knew coming by and seeing them in line haha. It's been so neat getting to see everyone after such a long time being under a rock recording and writing. Thanks so much to all of you who have been coming out to the signings!…."
Join the Official David Archuleta Website and sign up to receive newsletter updates of his appearances, music, photos, blogs, and more.
Appearances – Recent & Future
David Archuleta sings at the White House!
The East Room, White House, Washington D.C.
9 June 2010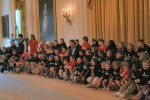 "Champion" Children from the Children's Miracle Network were at the White House on 9 June. Pictured with President Barack Obama in the East Room of the White House are David Archuleta and Miss America Caressa Cameron—she's the one wearing a crown and standing next to David, far left—with the children. Question: where is David's crown??!! Haha!
David sang "Lean on Me" for the President and the "Champions" from CMN. We don't have a video yet, but just the day before he performed it a cappella at a book-signing event in Orem, Utah. The most awesome version yet: Lean on Me
Photo credit: Children's Miracle Network on Facebook
David also appeared on KSTU Fox 13, Utah, with one of the children from CMN: Thanks to jr4djma for this 3:33 video.
David Archuleta sings National Anthem like nobody's business!
Nationals vs. Pirates baseball game, Washington, D.C.
9 June 2010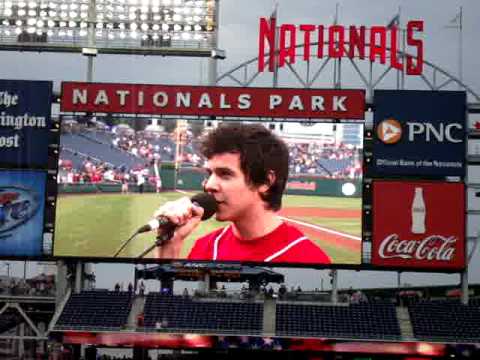 Chords of Strength Book Signing Tour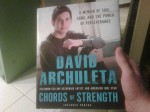 Penguin Books has posted a YouTube video (see below) of David Archuleta walking us through the 4-color printing process. What fun to see David at the computer, discussing magenta, cyan, vermillion, and black,…! Chords of Strength debuted at number 15 on the New York Times' Best Sellers list for hardbound nonfiction. You can purchase your copy for $11.69 today on Amazon.com and at Barnes and Noble.
David Archuleta at the printing of his new book Chords of Strength.
Source: PenguinGroupUSA
Book tour dates
David will perform one song!


Book tour dates:
✓ 1 June – Bookends, Ridgewood, NJ
✓ 2 June – Borders, Manhattan, NY
✓ 3 June – Barnes & Noble, Smith Haven Mall, Lake Grove, NY
✓ 5 June – Barnes & Noble, Mall of America, Bloomington, MN
✓ 7 June – Deseret Books, Salt Lake City, UT
✓ 8 June – Deseret Books, Orem, UT
17 June – Deseret Books, Rexburg, ID
DavidArchie on Twitter
Monday, 7 June
> Good morning. So nice to be back in Utah! Off to do some interviews this morning.
> Book signing today at Deseret Book in Salt Lake City at 12 PM! It's on 45 W. and South Temple if any of you Utahns want to come!
> Had a great time at the signing today! Thanks everyone who came! It was fun getting to sing a couple of songs :). At it again tomorrow!
> Now off to the ortho to get molds of my teeth. Fun fun fun.
> Bummed I won't be here Wednesday because @theDavidCook will be performing after the Real Salt Lake soccer game! I always miss him!
> @CanadianArchie That's actually not the temple 🙁 lol. It's still a nice building though! [reply to "there is the temple!! http://twitpic.com/1ux676"]
> @eclecticxmanda Aw thanks! Worked a lot on those chapters :)[reply to "@DavidArchie i finished your book and it was AMAZING! 🙂 well worth the wait! the Divine Frequency & The Joy in Sound chapters = my faves!"]
> All right, going to spend some quality time with familia now 🙂
> Hi turtle http://twitpic.com/1ux9nw
Tuesday, 8 June
> Bah, allergy season. I have to blow my nose every 5 minutes.

And yet he can deliver the most beautiful "Lean on Me" I've heard!

> Let's see if the neti pot helps with the allergies.
> Another Utah book signing today at Deseret Book in Orem at 12 PM! so all of you in Utah County should come on over! Haha
> Arrived at the Deseret Book in University Village by the University Mall! 1076 S. 750 E. If you want to come by! I'll be singing!
> Wow, a great turn out in Orem! Thanks everyone for coming out! It's been fun seeing everyone from Utah!
> At the airport now. Just ran into @thedavidcook and his crew haha. Hope they rock it out tomorrow at the Rio Tinto! Go support! 🙂
> Just landed in Washington DC.
Wednesday, 9 June
> Just spent the morning with amazing kids treated at Children's Miracle Network hospitals across the country. They're true champs!
> So my dog Teddy has been lost for a while, but he's been found and is back home now! Woot woot!
> Spending the day with the Children's Miracle Network Champions. Just left the White House. Headed to the Nationals Baseball game.
> Just sang the National Anthem at the Nationals vs. Pirates game here in DC. The champion kid from Idaho, Zach, threw first pitch!
> Zach. One of the many cool kids here! http://twitpic.com/1vdot9
> Had such an awesome day today! Thanks so much to Children's Miracle Network and all the Champion children! Such inspiring kids.
Thursday, 10 June
> Good morning! Starting the day with phone interviews.
> Finished with phone interviews! A lot of those DJ's are really cool people. Thanks to all of the DJ's who took time and for the support!
> Leaving DC! Had such an AMAZING time! I wish it lasted longer lol. An unforgettable experience. Thanks CMN for having me come!
> Just found out some of the kids are on my flight! Haha. Cool cool
> 64 to 64 Lakers vs. Boston. Who's gonna win?
Friday, 11 June
> "One moment of patience may ward off great disaster. One moment of impatience may ruin a whole life. There is a……reason patience is a virtue." It's so important to give yourself a little more time to think before you act immediately.
> Some more interviews this morning.
> All right, back to catching up on what's happening with the World Cup!
> Getting ready for a show I have coming up next week! I'll be doing a show for BYU Idaho Spirit Week in Rexburg, Idaho June 19th! Can't wait!
> If you'll be in the Idaho area and want to come here's a link! Looking forward to it! BYU Idaho Spirit Week
>
Saturday, 12 June
> Never imagined it! RT @Idolsnow DAVID ARCHULETA's "Chords Of Strength" is #15 on the New York Times' Hardcover Nonfiction Best Sellers list.
> Thank you SOO much everyone for showing your support with COS!! I can't believe it made it on the Best Sellers List! You guys are amazing!!
> Just posted a blog! 🙂 You can read it on the Facebook page here –> Blog on Facebook
> In COS, the voice coach who helped me with voice therapy's name is DEAN KAELIN, and I still work with him! He's an awesome guy! Thanks Dean!

DAHoneybees @DavidArchie Thx, I had searched CoS for Kaelin's name. Glad you still work with him to keep your "cords" strong!

> Miracle fat burning drug… Uh ok lol. I have a feeling exercising might be better.
> @ririndraswari Haha no I just passed a sign where it said that on it.
Follow David Archuleta on Twitter. He has more than 389,000 followers, but who's counting? —I am!!! During the past nine weeks, David has averaged 3,777 new followers each week.
Fandom
Blogs, Stories, Charities
Stories
Mini Interview with David
by ArchiesAngel (Shayla), AFS's Shayla Interview
7 June 2010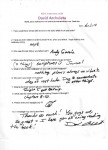 During his busy book-signing week, David Archuleta took the time to respond to Shayla's request for a 'mini interview' on paper. He filled out her questionnaire and signed several articles—including a pair of earrings!—for her and her friends in the Phillipines. He says his cellphone is always on vibrate. It would have to be because he carries it everywhere, even on stage and at the White House! Can't have it ringing in the middle of the President's talk, can we?
The Peace David
tinabeebop and jonerzz
8 June 2010
Cobbled together from jonerzz's heavenly hunk'o'video taken at Mall of America, Minneapolis on June 6, 2010 when David was signing his memoir "Chords of Strength" at Barnes & Noble. He IS a hunk'o'Heaven, isn't he? Here is jonerzz's original video: http://www.youtube.com/watch?v=SE4WMu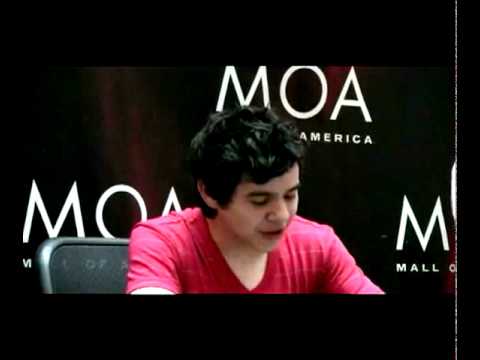 Project Bearing Kindness
from Rising Star Outreach
12 June 2010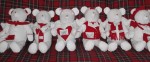 Project Bearing Kindness has teamed up with Rising Star Outreach to raise money for the Rising Star schools in India. With a $12 donation, your name will be added to a beautiful Angel Bear which will be given to a deserving child at the dedication on 10 July of the new Rising Star school. And you'll receive a complimentary "David Inspires Us" bumper sticker.
The deadline is June 20th! Learn how you can help the children of India.
Did you miss last week's Weekly Wrap? If you've fallen far behind, you should seriously search the Archhives! It's not too late to reclaim your status as a David Archuleta fanatic fan!
DA Weekly Buzz about David Archuleta!
Copy this short URL to share this post anywhere: http://www.dabuzzing.org/?p=16528

Tags: Children's Miracle Network Champions · Chords of Strength · Good Things Utah · New York Times · Obama · Weekly Wrap · White House
Filed in: career|David Archuleta|music|news|performances
This Post has no Buzz yet.