pikepss Weekly on David Archuleta
Good morning honeybees! And it is a good morning! As this week progressed I found it difficult to choose what should be posted or not, so be prepared as I went overboard with pictures and videos this week. I threw in almost everything except David's kitchen sink! Wait! Double check that, it might be here too!
From his anticipated Christmas album, the U.S. Open and his stunning performance at the ALMA Awards everything in between has been forgotten. So try to read in between the pictures, videos and Christmas track list to see what else went on this week. Oh, don't forget 23 more days and counting for you know what!
Have a great week! Thank you.
Media
Reviews and Interviews
14 September
examiner.com by Tina Molly Lang
David Archuleta's Performance of "America the Beautiful' is Soaring and Soulful at US Open Final
Although I was looking forward to the US Open women's final last night, I was even more pleasantly surprised to learn that David Archuleta would be performing before the match. Accompanied by a piano and the US Marine Corp Six Communications Battalion Brooklyn, New York. He sang while the Marine Corps unfolded the American flag over the tennis court.
While David Archuleta's voice is always beautiful, he sounds even more impressive live (and I was fortunate enough to have tickets to the US Open final). At his young age, David Archuleta knows how to convey the emotion of a song, especially fitting for this patriotic anthem. On American Idol, he was best known for his ability to sing power ballads such as Don't Let the Sun Go Down on Me, Angels, and When you Believe.
Yet it would be unfair to pigeon-hole David Archuleta as a power balladeer. His vocal strengths also come from the versatility of his voice. He has a voice that suits classical, gospel, pop, or R&B. His interpretation of America the Beautiful had an interesting soulful R&B quality, yet it would have worked accompanied by an orchestra, gospel choir, or a band.
At the US Open, David Archuleta was accompanied by a single piano playing simple but powerful chords. It was a simple harmony, not too schmaltzy or overpowering. The piano accompaniment could have worked equally well at the US Open final, in a Protestant church, or on a concert hall stage.
David Archuleta and Adam Lambert have demonstrated that one doesn't have to win American Idol to enjoy musical success. David Archuleta obviously enjoys a large following. Over at Arthur Ashe Stadium I heard a mother scream "my daughter loves you!" Yet David Archuleta has a voice that appeals to many demographics, not just teenage girls.
In the wake of the anniversary of September 11, David Archuleta and the US Marine Corps Battalion moved many Americans to tears and patriotic pride. Although no American was playing in the US Open women's final, David Archuleta's soaring interpretation of America the Beautiful reminded fans why we love tennis and why we are proud to be American.
mj blog – David Singing America the Beautiful at US Open
Many comments were posted describing the heartfelt performance of David at the US Open, too many to post but there were two that stood out for me. Probably because these were from men and after a personal experience with a friend's husband at one of David's concerts (who loved the concert by the way) I am always pleased to hear glowing praise from fans other than teens and us fan moms.
alx savage 9/14/09 – David has definitely won me over after Idol ended, I'm not even from the USA, but that performance was beautiful!
Spencer j 9/14/09 – I'm not typically an Archie fan, but it must be said that little dude's got a fabulous set of pipes. That was really quite beautiful. Color me impressed!
15 September
The Hollywood Gossip – David Archuleta Sings "America the Beautiful" at U.S. Open by Hilton Hater
In all the talk about Kris Allen and Adam Lambert, the most recent American Idol finalists, DAVID ARCHULETA sent a powerful message this month:
Don't forget about me!
The 18-year old season seven runner-up belted out "America the Beautiful" prior to yesterday's matches at the U.S. Open. He was accompanied by United States Marine Corp, 6th Communications Battalion. Following his rendition, the adorable singer Tweeted:
"Got done singing 'America the Beautiful!' So neat especially with the marines! Gonna watch some of the game now! Feeling really tired for some reason, but what a great day! Thanks so much you guys for watching tonight and your comments!"
Caption by his picture: Impressive as always, David Archuleta entertained tennis fans over the weekend.
(So many reviews about David's performance and all have been extremely flattering with such emphasis on his great talent.)
---
Twitters
DavidArchie & Friends
13 September
DavidArchie- Sorry this is late! Check it out. http://tinyurl.com/otyuv4
(Love, Love when he said spending time with his Mama. Boy he sure does bring out the sappy maternal instincts in me!)
DavidArchie- Ugh sorry the video was set to private but it's public now lol.
DavidArchie- Also I should be singing before the Women's final tonight around 9 Eastern time! Due to delays and time changes I think it'll be on ESPN2:)
DavidArchie – Wow awesome shot by Roger Federer! Good game between Federer and Djokovic.
DavidArchie – Got done singing American The Beautiful! So neat especially with the marines! Gonna watch some of the game now!
DavidArchie – Feeling really tired for some reason, but what a great day! Thanks so much you guys for watching tonight and your comments. Good night!
14 September
DavidArchie -Good morning! Watching some of the VMA clips. How interesting lol. Beyonce is so classy a true star. Good for Taylor Swift too!
DavidArchie – Na na, na na na na, hey hey hey, goodbye. That song is playing right now haha.
DavidArchie – Watched 17 Again with my mom. It was my first time watching it and her 4th lol. She really likes it…it was actually a really good movie,
DavidArchie – "Be the change you want to see in others" Such a great thing to take to heart!
15 September
DavidArchie – Soup and salad. Mmm
DavidArchie – Man I need to learn how to do pushups the right way, and the most effective way.
juliewaldorf – Styling for David Archuleta from (my favorite show) American Idol.
(Go to DAbuzzing "Stylist for David Archuleta" to read about Julie Waldorf, or Twitter Bio. David looks pretty good already, but will be interesting to see what she has in store for him.)
DavidArchie – Went running with my mom tonight. Felt so good!
16 September
DavidArchie – Not a morning person.
DavidArchie – Cause it's a bittersweet symphony that's life
DavidArchie – Just did a photo shoot for People Magazine. Good times!
DavidArchie – Just rehearsed for the ALMA Awards. Nervous but excited!
DavidArchie – Ahh, topped off the night by eating Thai food for dinner with my mom! Feeling tired now though, which is really unusual this early! Haha
DavidArchie – Mary Travers passed away??? Aw that bums me out! RIP to Mary, and thoughts to her family and friends.
DavidArchie – For those of you who don't know Mary Travers she was in the group Peter, Paul and Mary. They sang a song I love called If I Had A Hammer lol
17 September
DavidArchie -Dress rehearsal stuff done for me. Gotta start getting ready now!
DavidArchie – Ready, and going to the event now!
DavidArchuleta – Wish I could Tivo the Dlvas Show tonight! Adele will be on! Excited to go on stage soon! Ah getting anxious!
DavidArchuleta – Had a fun time at the Alma Awards!!! Sean Kingston got things jamming! Crazy that he's just a year older than me!
18 September
DavidArchuleta – Midnight at the oaasis. Why the heck is that song in my head??
DavidArchuleta – Mexican breakfast. Yum.
ALMA Awards air tonight on ABC for those who want to see! First time performing in Spanish on TV for me! First Awards show performance too!
DavidArchie – Ah running is so refreshing! ALMA Awards start in less than 10 minutes! I hope you guys enjoy the performance and the show!
DavidArchie – Lots and lots of trains. And a 2 DVD set! Oh the night commercials.
19 September
DavidArchie- So I was talking about my fish's brain, and my mom said"they have brains?" Haha. I had to think a little on that one.
DavidArchie – Just had some awesome roasted corn on the cob and cherry limeade!
DavidArchie – State Fairs rock. And I didn't even go to this one because I had to perform, I just went to have a good time haha.
DavidArchie – At the symphony tonight! So cool.
DavidArchie – Symphony was awesome! What good night!
Appearances
People Mag, ALMA Awards, Etc.
16 September
David is scheduled to appear on several shows to promote his Christmas from the Heart album in the next few weeks. We will keep you updated on his scheduled appearances.
People Magazine just finished a photo shoot of David and will soon announce which issue he will be in. (Just like his album, can't wait to see this particular photo shoot.)
17  September
Taping of ALMA Awards
Love the suit, very Handsome!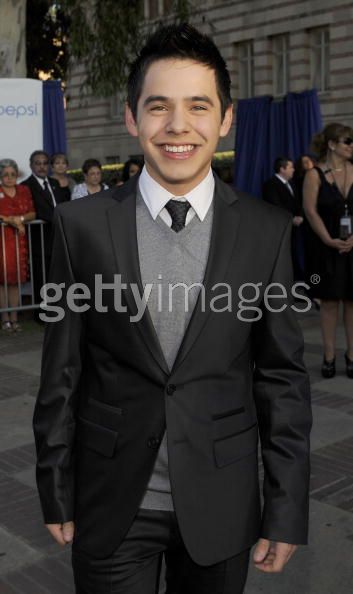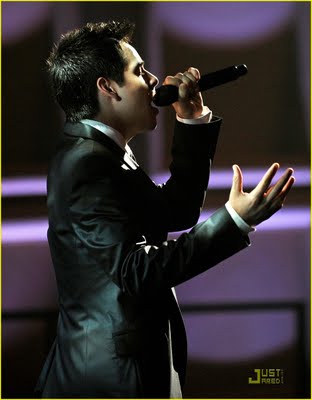 The Winner!!
His performance was outstanding and his voice was so pure and when he sang in Spanish you knew by watching the crowd he captivated everyone around him.  More than a few in the entertainment industry mentioned how sweet and nice he is and so talented.   Have you ever watched a performance and knew it was the one you would remember for the rest of your life?  Over the years I have watch many great performances but David's performance at the ALMA Awards was the most stunning, beautiful, emotional, heart wrenching topper of all time.  This performance will go down in the books as a MASTERPIECE of pure talent that won't be match for years to come.  His total command of every note, the emotion he transcended to his audience demonstrates his maturity as an artist.  David Archuleta I knew we were all right when we said you are amazing.  Tonight you came to receive an award but you will be going home with so much more than a gold statue, you now have taken a giant step forward to becoming one of the mega stars of the entertainment world. 
The Red Carpet, the Performance, the Winner…..The Star!  He Shines like no other!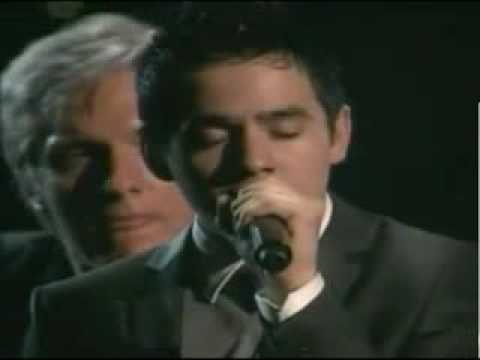 The Press loves David and there were so many buzz articles to mention but a few were Idol Chatter, AceShowbiz, Neon Limelight, mjblog, Entertainment Tonight, Access Hollywood, and many more.
I see many more awards in his future…..Grammys, MTV Video, Oscars for that nominated song???  Yes, David Archuleta is here to stay and there is no doubt he is making big footprints in the sand for future accomplishments and recognition in the entertainment industry! 
You deserve this and more, we love you and Congratulations on your big Win!!!
Google Alerts
Google Alerts
17 September
Latina News and Celeb Gossips – David Archuleta Readies ALMA Award Performance
David Archuleta is just days away from performing at the 2009 ALMA Awards, set to air September 18. This year's ALMA Awards will feature a special performance from the American Idol star who nearly won the title last year.
Archuleta will be in good company when he takes the stage. Nominated recording stars Nelly Furtado, Sean Kingston and Pitbull will share the same stage while Selena Gomez and Rey Mysterio hand out awards.
As previously reported, the 2009 ALMA Awards are slated to air September 18th on ABC. (8:00 to 10:00 ET/PT)
VARIETY
Almas boast eclectic music taste
Honorees range from rap to country
By ANTONIO MEJIAS-RENTAS
Where else but the Alma Awards would David Archuleta, Lynda Carter and Black Eyed Peas rapper Taboo be nominated in the same category? They are all part of this year's eclectic mix of music honorees.
Archuleta, the Miami-born son of a Honduran singer, is one of two rising star honorees — the other is R&B singer Kat DeLuna, born in New York to Dominican parents. After finishing second last year on "American Idol," Archuleta has sold close to a million copies of his self-titled debut album. DeLuna's debut "9 Lives" earned a Latin Billboard award, and she is currently working on a follow-up.
19 September
David Archuleta on Team Ellen – Access
"I love Ellen, She's so cool. She's so funny," David told Access Thursday night in Los Angeles at the 2009 ALMA Awards. "She's going to add something really interesting to the show that hasn't been there befoe because she's a comedian. She kind of livens things up a bit."
Accompanying David Archuleta on guitar at the ALMA Awards was Thomas Hopkins. Very talented and seemed to admire David's performance.
Fans
blogs, vids, VIPs
15 September

David Archuleta at Radio Disney
Radio Disney DJ said:
"David Archuleta. Man, that kid is popping up everywhere. Did you see him at the U.S. Open? He was AMAZING. Like I was like 'woah.' *silence* I was just blown away. I mean, I wonder if he even knows how good he is. He is just – That kid has some pipes! Every time he comes into the studio I tell tell him how good good he is. He can SING. I mean wow. Pipes."
(Jumping up and down in my seat, yeah, yeah, so many are finally getting David Archuleta, Woah!)
Human Interest
14 September
Men's Fashion Deals – David Archuleta Fashion
It's official! David Archuleta was voted the most fashionable American Idol after an intense round of voting. His fans definitely should not be underestimated! He has a loyal following. David Archuleta stood out from the rest because of his simple, understated style.
The key to David Archuleta's style is simplicity. He usually rocks a simple combo of jeans and a t-shirt with usually just one extra item to complement the look. Simple, understated, but flattering. He may add a blazer or jacket. A very all-American, guy next door kind of look. But it works. Over the next few weeks, we'll take a look at what makes his style unique and how you can recreate it yourself for cheap.
15 September
Congratulations! September 15th – Honduras Independence Day!
16 – September
CHARITY AUCTION
Hand made items called "Gifts From the Heart", signed by David Archuleta will be auctioned off and all proceeds go to Rising Star Outreach! Recently fans sites were asked to help spread the word about a new Charity Auction!
To learn more about this charity and the people behind it please go to DAbuzzing – Quilt Auction to Benefit Star Outreach (RSO).
pikepss' Pick of the Week
tracklist of Christmas from the Heart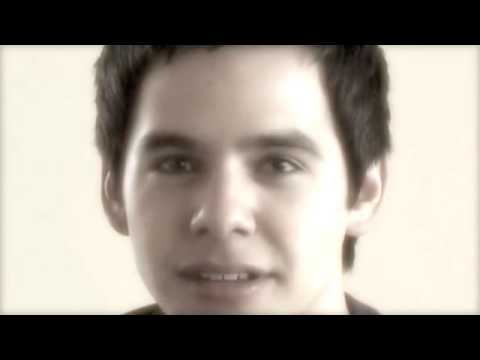 David Archuleta gets all Christmas-ified for the release of his upcoming holiday album Christmas From The Heart (October 13th). The sure-to-be-amazing set will be a must-have this Christmas.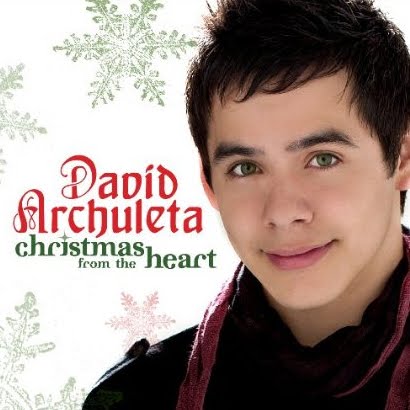 From his Heart to Ours!
Check out which songs David decided to sing in the tracklist below:
Joy To The World
Angels We Have Heard On High
O Come All Ye Faithful
Silent Night
First Noel
O Holy Night
Have Yourself A Merry Little Christmas
I'll Be Home For Christmas (duet with Charice)
Pat A Pan
What Child Is This?
Riu Riu
Ave Maria
Melodies Of Christmas
DA Weekly Buzz about David Archuleta!
Copy this short URL to share this post anywhere: http://www.dabuzzing.org/?p=5185

Tags: ALMA Awards · Buzz Wrap · Christmas from the Heart · fashion · Google · pikepss · Twitter · U.S. Tennis Open · weekly buzz · Weekly Wrap
Filed in: career|David Archuleta|music|news|opinions|performances|photos|pikepss|reviews|voice
This Post has earned 2 Buzzes.