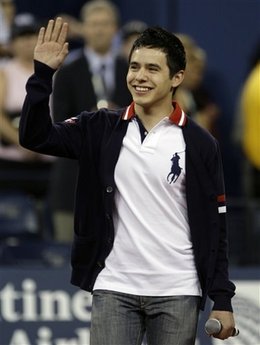 This is the cutest story so I must share it with all of you. A true fangirl moment!
A friends granddaughter (who is almost 11) came rushing into the kitchen all excited about her friend's mom and dad's trip to attend the Somona Valley Crush Weedkend! She wanted to know if we could take her to get a pass for the "Crush Weekend!"
After we laughed our heads off we explaned it wasn't a David Archuleta concert it was a Wine Festival Event and it would not be possible for her to go.
But we did reassure her when David's concerts are announced we would plan to take her as soon as we had a concert date here in California.
It seem anything associated with the word CRUSH is definately associated to David Archuleta! HaHa!!
Copy this short URL to share this post anywhere: http://www.dabuzzing.org/?p=5275

Tags:
Filed in: David Archuleta
This Post has earned 1 Buzz.