As the ninth season of American Idol gets underway, let's review Fred Bronson's interview with David Archuleta for Billboard.com. It was an extensive interview with the Top Four in May 2008: Syesha Mercado, David Cook, Jason Castro, and David Archuleta.
Bronson: When I met your father a couple of months ago, he said you were very interested in my Billboard chart books.
Archuleta: I found a lot of songs [for "American Idol"] that way, a lot of songs I hadn't heard before. I didn't even know "One Sweet Day" until I saw it in that book. It was No. 1 for 16 weeks. Those are very influential books to me. My friends would come over and we'd look through the books. People thought I was weird to know so much.
It isn't surprising that David had not heard "One Sweet Day" by Mariah Carey. He was not yet five years old when, on October 3, 1995, the song was released on Carey's album Daydream. She wanted to expand beyond the pure pop sound of her previous recordings and incorporate genres, such as R&B, hip-hop and rap. Although her record label, Columbia, did not initially agree, Carey had her way and enjoyed much critical acclaim and success. Daydream is one of the first sixty-two albums to have achieved the new diamond status.
Back to Bronson's Billboard interview with David Archuleta.
Bronson: Neil Diamond called you a prodigy and a lot of people think you have an incredible gift for music. How does that feel?
Archuleta: I still feel weird when people say, "you're a good singer," because I've never looked at myself like that. I've always looked at myself as someone who loves music and loves to try and interpret it as I see it.
This comment gives me hope that David will have the courage of Mariah Carey when making decisions about his musical career. As we fans know all too well, in a live performance David has no problem interpreting a song as he sees it. Whenever he is asked about his second pop album, currently in development, he never fails to say he wants it to express his diverse musical interests.
One Sweet Day David Archuleta will produce a diamond album which will, on another sweet day, be entered into the chart books written by Fred Bronson.
Now I think it's time to hear the song David might have sung on American Idol.
"One Sweet Day" credits:
recorded by American singer Mariah Carey and quartet Boyz II Men
written by Carey, Walter Afanasieff and Boyz II Men members Wanya Morris, Shawn Stockman, Nathan Morris, and Michael McCary
produced by Carey and Afanasieff for Carey's sixth album Daydream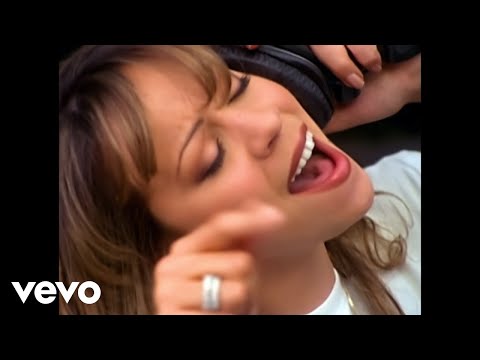 Read the complete Q&A: David Archuleta of 'American Idol' | Billboard.com.

Find links to all four Fred Bronson Billboard interviews.
Copy this short URL to share this post anywhere: http://www.dabuzzing.org/?p=9469

Tags: American Idol · Billboard · Fred Bronson · interview · Mariah Carey
Filed in: career|David Archuleta|music|news
This Post has earned 1 Buzz.