DA Honeybees are happy to pass along this important message from the warm-hearted, generous fans at Hearts and Hands. Their Pay it Forward campaign is an ideal way to share David Archuleta's holiday music with our family and friends and grow new fans in the process.
from Sherry Gilbert: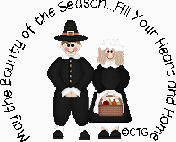 "I know that many of you fans are planning on gifting Christmas from the Heart this holiday season. Why not give it as a hostess gift at your Thanksgiving celebrations? After the lovely dinner, maybe the hostess would play it for all to hear!!! It would be a great way to usher in the spirit of the holiday. It may encourage others to put Christmas from the Heart on their holiday gift list too.
One of our members came up with this great poem to add to your gifted CD as a Pay it Forward campaign. If just half of the people who receive your gift of David's CD turned around and bought one for someone else, we could spread the true spirit of Christmas to many more people. It is surprising to find others who have never heard David sing.
David has really captured the true meaning of Christmas so beautifully and powerfully in his CD. He sings these classic songs like we have never heard them before. The title "Christmas from the Heart" is perfect. You can feel David pouring out the love in his heart through this masterful musical production."
Pay It Forward

The season is here, filled with giving and caring,
It's all about love. It's all about sharing.

David's beautiful voice, David's loving spirit,
Will fill you with joy, the moment you hear it.

If your heart has been touched, please don't delay.
Please pass on the love David is sending your way!

Buy this and share this with family and friends,
"Pay It Forward " to others, so his spirit never ends.

Copy this message…for the ones that you buy,
Share this with others…gifting "Heart" is my cry!

May you and your loved ones share this beautiful season.
"Christmas from the Heart" helps us remember the reason!

Blessings to you and your families…"Hearts and Hands"
Copy this short URL to share this post anywhere: http://www.dabuzzing.org/?p=7391

Tags: Hearts and Hands · Pay it Forward
Filed in: David Archuleta|music|opinions
This Post has earned 2 Buzzes.