Still Young… after all these years! Is David Archuleta really as young as he appears in this photo? He had just turned 18 years of age when this picture was taken. But there's something else in his wonderful face—something fans readily see while others might see only the surface: the fresh face, the beaming smile. Those of us who are fans, who follow the latest news from dabuzzing, attend his concerts, maybe even meet him in person, and listen to his albums, we see something deeper than the outer layer. We see a musical "soul man" whose talent is for the ages. It's the Voice that soars and flies into our hearts. This young-looking young man has the voice of an angel.
David at one of the many autograph signings for his fans during the American Idol Tour, summer 2008.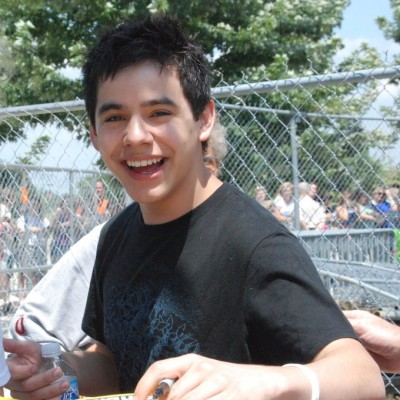 Photo Archives: "Somebody Out There" took this fan photo of David. Was it YOU? Please let me know in the comments so I can give you photo credit. Thanks!
Did you miss last week's Photo of the Week?
David Archuleta, a Photographer's Dream
Copy this short URL to share this post anywhere: http://www.dabuzzing.org/?p=9942

Tags: 3cota · David Archuleta · Photo of the Week
Filed in: columnists|David Archuleta|opinions|photos
This Post has earned 3 Buzzes.