Surfs up, Utah!It's vacation time for topazjazz, but DA Buzzing must have a Photo of this Week! David Archuleta won not one, not two, but three surfboards at the annual Teen Choice Awards held in Los Angeles this week.
David Sweeps the Music Category at TCA 2009!
David was nominated in three categories and he won in all three, beating out some very heavy competition.
Breakout Artist of the Year
Best Love Song for his platinum single, "Crush"
Best Music Tour with Demi Lovato
Two thumbs up to David! and two "high-fives" to all the fans who voted and voted and voted some more. We hope after the summer tour, David will take his surfboards—he has won four now—and ride the waves in Hawaii! No? Not a surfing dude? Well, if he can't 'hang ten,' at least hang loose and have a wonderful vacation. Gotta rest up for the Christmas tour, David.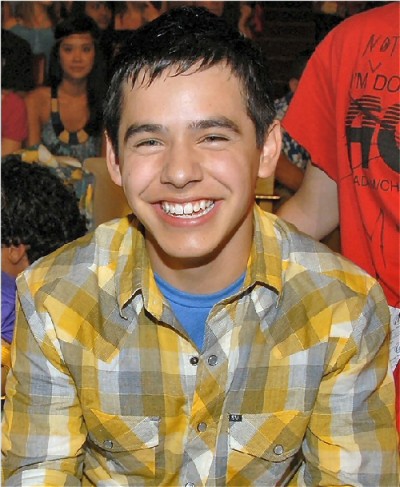 David Archuleta at 2008 TCA Awards, Photo Archives
TCA Awards 2008
This year David could not attend the TCA Awards show in Los Angeles because his summer tour with Demi Lovato prevented it. The photo above was taken of David at last year's show. We can only imagine that his smile is even bigger and broader this year!
David Archuleta, a Photographer's Dream.
Copy this short URL to share this post anywhere: http://www.dabuzzing.org/?p=3805

Tags: Breakout Artist · Crush · Demi Lovato · Photo of the Week · surfboards · TCA Awards · topazjazz · tour
Filed in: columnists|news|opinions|photos|reviews|topazjazz
This Post has earned 5 Buzzes.