Beatles LOVE, Las Vegas!With LOVE, Cirque du Soleil celebrates the musical legacy of The Beatles. David Archuleta arrives at the Mirage Hotel & Casino to see 'The Beatles LOVE by Cirque du Soleil' show May 3, 2008 in Las Vegas, Nevada. He also kissed a dolphin.
Archuleta LOVE, Las Vegas!
David Archuleta and the other TOP 4 AI finalists flew to Vegas to see Cirque du Soleil's LOVE. A fan took this candid shot of him. No one had ever seen such a photo! Those smoldering eyes have it! Where was the teenage boy we saw two nights a week on "American Idol"? This picture was a sign of things to come after David was released from the "American Idol" cocoon.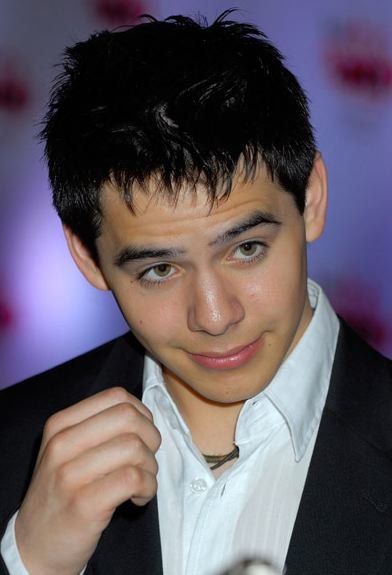 David Archuleta in Las Vegas, May 3, 2008, Fan Photo
If anyone knows who the photographer was, please contact DA Buzzing. Thank you.
Last week's Photo of the Week
David Archuleta, a Photographer's Dream.
Copy this short URL to share this post anywhere: http://www.dabuzzing.org/?p=4245

Tags: American Idol · Beatles · dolphins · Las Vegas · love · Photo of the Week · photos · topazjazz
Filed in: columnists|photos|topazjazz
This Post has earned 1 Buzz.