The HunkerDown is born! Two years ago, on May 13, 2008, David Archuleta was in the Top 3 on American Idol. Two songs were chosen for him, one by the producer and another by one of the judges. After complaining that David sang a lot of ballads, they chose two ballads: "Longer" by Dan Fogelberg and "And So It Goes" by Billy Joel. David himself chose a very different tune: "With You" by Chris Brown, and showed us, as MasterClass Lady wrote, "a glimpse of who [he] will be in five years from now". It was during his soulful rendition of "And So It Goes" that David gave us a little glimpse of his future stage persona: the HunkerDown.
Photo of this week is…!
David Archuleta opens with a beautiful and sweet a cappella, displaying his impeccable musical ear. Slowly he builds the story to its ultimate conclusion. Now watch his performance of "And So It Goes" on American Idol.
Two years later David Archuleta learns that a six year old not only knows the lyrics to his songs, but has the hunkerdown down! It was halftime at the Real soccer game in Salt Lake City, and Jonah Gomez, from the Make a Wish Foundation, is on the field with David. You gotta love David's reaction!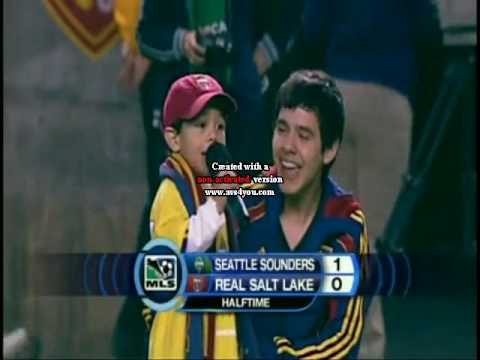 Photo Credit: Fox, American Idol
---
Did you miss last week's Photo of the Week?
David Archuleta, a Photographer's Dream
Copy this short URL to share this post anywhere: http://www.dabuzzing.org/?p=15989

Tags: American Idol · Billy Joel · Jonah Gomez · Make a Wish Foundation
Filed in: 3cota|columnists|David Archuleta|music|photos
This Post has no Buzz yet.