A Warning to Little Old Ladies! David Archuleta recently tweeted, "A cute little old white-haired lady comes up and pokes me. 'I just needed to touch you so I could tell my granddaughters.' haha" (8:52 PM Sep 21st via txt) Now I'd like to issue an official DA Buzzing warning to all the fans, especially the little old ladies who will do (almost) anything for their grandkids. It's OK to shake David's hand, it's acceptable to tap him on the shoulder, it might even be possible to give the famous singer a little hug, but whatever you do, don't…
Don't pinch his cheeks! There are too many little old ladies out there and if enough of them pinched David's cheeks, he might look like this Photo of the Week—permanently!!
Photo of this week is…!
Pinched Cheeks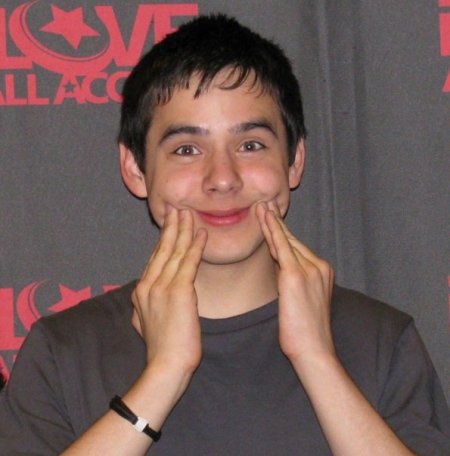 ---
Did you miss the "Memphis Music" photo last week?
David Archuleta, a Photographer's Dream
Copy this short URL to share this post anywhere: http://www.dabuzzing.org/?p=17950

Tags: Photo of the Week
Filed in: 3cota|columnists|David Archuleta|opinions|photos
This Post has earned 1 Buzz.