Fan Foto For a fan with a good camera and access to the stage, there is nothing better than photographs of David Archuleta singing. David never looks better than when he is in full song. Recently, fan IceCreamKPie took a series of amazing shots of David at a Q92 Radio appearance in Canton, Ohio.
Photo of this week is…!
David Archuleta: Eyes Wide Shut
As an American Idol contestant in 2008, David was criticized—quite wrongly, in my opinion—for closing his eyes when deep in song. Gosh, I find myself closing my eyes sometimes when he is singing, only the better to hear his voice without distraction. It's very natural to listen to music with ears wide open and eyes wide shut. Don't you agree?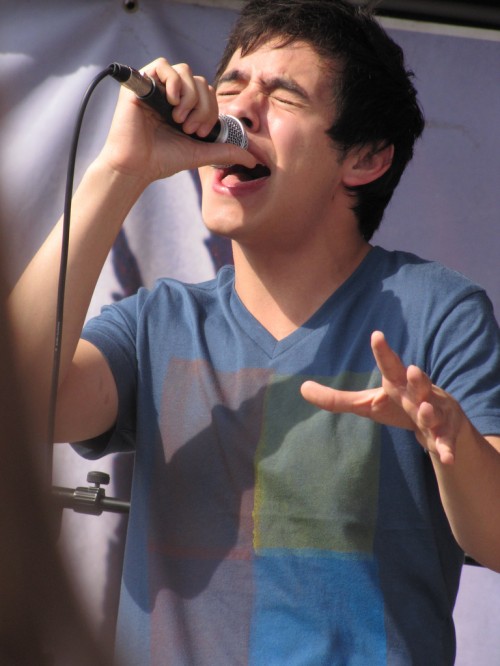 ---
Did you miss the "Back on Television" photo last week?
David Archuleta, a Photographer's Dream
Copy this short URL to share this post anywhere: http://www.dabuzzing.org/?p=18160

Tags: IceCreamKPie · Photo of the Week · Q92 Radio
Filed in: 3cota|career|columnists|David Archuleta|photos
This Post has earned 4 Buzzes.