Last April 2009 a friend and I went to England to see David Archuleta in concert in Portsmouth and in London, England.   He opened for the British rock group McFly, and the fans went crazy for David.  A few weeks prior to the trip we had the opportunity to see David and we informed him we were booking the trip.  He thought that was really cool but he was concerned how he would be accepted there, as his album was not out in the UK yet and he wasn't sure anyone knew him.  HaHa!  Little did he know that they were waiting for him. 
We managed to wedge through the line waiting for him and McFly and was lucky enough to get right up against the stage.  The room was so crowded that we could hardly move, let alone videotape his performances.  It was a rare opportunity and gift that we shared with David and the smile on his face when he saw us was a moment to remember.  As he was opening for someone else in a foreign country we were the only two American fans at that particular concert.  In London many fans showed up, Americans, Germans, Italians and the list goes on.
When David sang "Angels" it was especially exciting since English musician Robbie Williams originally recorded the song. All the British fans knew the lyrics and they sang along.   "Waiting For Yesterday" also got the crowd going from the start and David really was in top form. 
Since it might be a slow week for David news, I thought we might all enjoy this special treat from England.  Please excuse the jerky motion as we were being bumped into during the entire videotaping.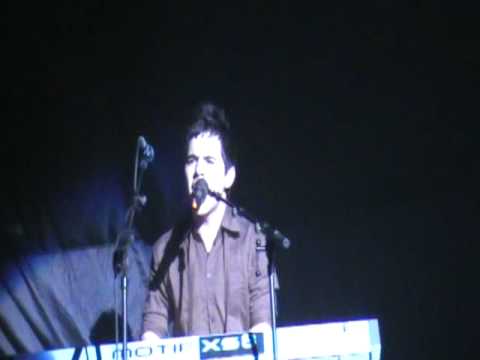 httpv://www.youtube.com/watch?v=GaiR0VrFaB0
Copy this short URL to share this post anywhere: http://www.dabuzzing.org/?p=10175

Tags: Angels · concert · David Archuleta · England · McFly · Portsmouth · Robbie Williams · Waiting for Yesterday
Filed in: David Archuleta
This Post has no Buzz yet.