Project Bearing Kindness
These darling bears are just waiting for your signature!! They will be sent to volunteers who will personally escort them to the dedication of the new school in India. Upon arrival, they will be given to the children for their schools from David's fans around the world. Your donation of $12 will include:
1) Your name and state on the Angel Bear
2) Your message to the children…placed in the journal (email on confirmation receipt)
3) Exclusive David Inspires Us bumper sticker
Four of these bears will hold signatures from fans all across the US. Each time zone will have a bear …. the fans from that particular time zone can support that bear with their donation and signature. Which time zone will get the most signatures??? Hmmmmm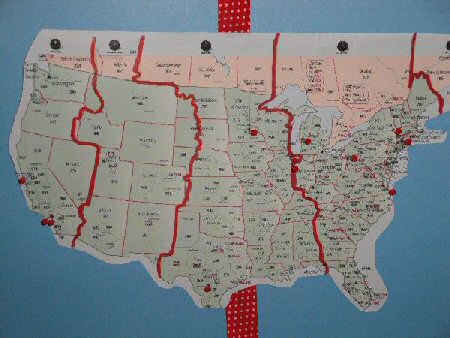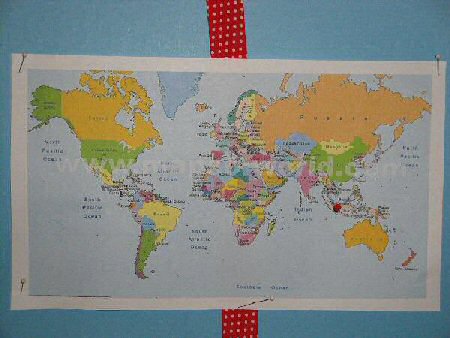 One bear will collect signatures from the international fans.
One bear will collect signatures from the volunteers in India.
These Angel Bears have been named by fans: click to enlarge.


BEAR DESCRIPTION….EACH BEAR
—-is unique—-no two bears are alike
—-is made of 2 layers of white muslin and chenille/ red pin dotted cotton
—-has their name in beads on their arms (girls) or legs(boys)
—-has the words Angels…You Can Save the Day
somewhere on their bodies or clothes
—-has the Angels for A Cause logo
somewhere on their bodies/ or clothes
—-has a red heart on the chenille Angel Wings with
the beaded letters DJA attached to the heart
—-has their own passport personally designed
and created by a fan
—-has a fabric card drawn by a 5 year old fan
with a special message to all the children
—-has their own personal bag in which they will ride
and carry with them a journal of messages
for the children in India! The journals were
also created by a fan.
—-has lots of cuddles to give to the children
ALL COSTS HAVE BEEN DONATED, AND 100 % OF YOUR DONATIONS WILL GO TO RISING STAR OUTREACH (RSO).
PROCEEDS WILL BE GOING FOR BOTH BOOKS FOR THE LIBRARY AND FURNISHING THE PHYSICS LAB IN THE NEW SCHOOL THAT DAVID'S FAN'S HAVE HELPED TO BUILD.
Please help celebrate with the children and show your continued support.
Donate just $12 and you will get your name and state signed on the bear representing your time zone….a message sent to the children and placed in the bear's journal and a DAVID INSPIRES US bumper sticker! Complete first and last names and states will be placed on a certificate to be given to David.
Thank you so much from one fan to another…….Bearing Kindness!
Please donate here: Rising Star Outreach
Copy this short URL to share this post anywhere: http://www.dabuzzing.org/?p=16194

Tags: Project Bearing Kindness · Rising Star Outreach
Filed in: David Archuleta|news|opinions
This Post has no Buzz yet.