SongsMany of you know that David Archuleta will be releasing a Christmas album—his first—on Tuesday, October 13th. I have been eagerly and patiently awaiting this day because I know Christmas from the Heart will be amazing. David has the kind of voice that is made for singing the classic traditional Christmas carol. I feel that David Archuleta is the "Johnny Mathis" of his time! Some snippets of the songs were released recently on Amazon.com and I had to take a listen. Not only was I thrilled by what I heard on the samples, I was touched. Now I am chomping at the bit for Tuesday to arrive. In those few short seconds of hearing David sing Christmas carols, I honestly felt as though I was listening to an angel. I have often joked about this with other fans, commenting, "Does God know one of the angels in his choir is missing?!" Of course, I am referring to David and his beautiful, heavenly voice. As a prelude to Christmas from the Heart, let us hear another angelic song from David's repertoire.
The Song of the Week is…
"Angels"
"Angels" was written by Robbie Williams and Guy Chambers. It was first recorded in 1997 by Robbie Williams, a very popular singer in England. In fact, it was a hit song there. Williams' original recording of "Angels" proved to be his greatest success to date. The song was certified Double Platinum in the United Kingdom and sold 2 million copies worldwide. It also won Williams an award for the Best British Single at the 1999 Brit Awards.
"Angels" was produced, arranged, recorded, and mixed by Eric Ivan Rosse for David's self-titled debut album, released in November 2008 by JIVE Records. David had first sung the song as a contestant on American Idol, season 7. He not only wowed the judges with his performance, but it instantly became a favorite performance among the fans. Many in America had never heard the song until David sang it as his Top 8 song choice on April 8, 2008. David also accompanied himself on piano.
Here is the video of David's American Idol performance of "Angels":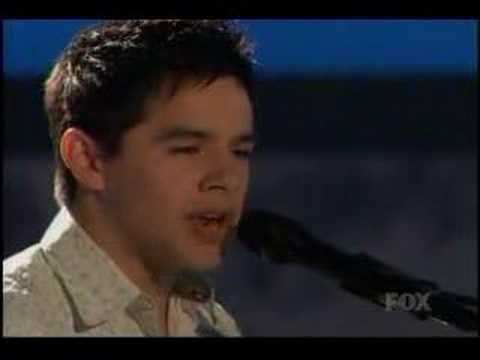 During the Top Ten AI tour in summer 2008, David sang four songs as the Finalist. He decided to open his set with "Angels". Sitting at a grand piano, which rose to the stage from below, David created a dramatic entrance amid a swirl of fog and wowed the audience with his powerful, heartfelt performance of "Angels". As he performed the song at more than 50 venues that summer, its popularity here in the USA grew and grew.
Here is David's performance of "Angels" in Tulsa for the American Idol summer tour 2008:

David sang "Angels" when he toured in Europe last spring with McFly, a very popular rock band from Great Britain. Many in Europe had never heard of David Archuleta. However, they all knew Robbie Williams' famous version of "Angels". But how would they like David's? Some thought he was taking a risk by singing that song in Europe. Not surprisingly, David wowed his European audience. They even sang along with him—they loved him!
Here is a video from his London performance on the British tour. Keep in mind, many had never heard him before. Just listen as the crowd sings along with him and how they cheer at the end. I just love it!
David Archuleta singing "Angels" on the British tour with McFly in spring 2009.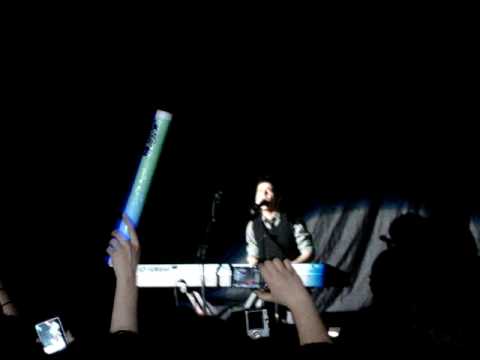 Now here is "Angels" from David Archuleta, his debut album released in November 2008:
I would also like to include a very special version of "Angels" that David sang a cappella, while making an appearance for B97 FM radio's 'meet and greet' last winter. It is simply beautiful!
David's a cappella "Angels" at B97 FM Meet and Greet, February 2009: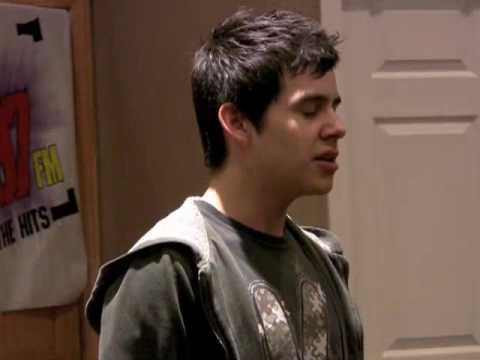 In each of the videos I have provided, David sings his heart out. He moves his audience so completely that I am convinced he could be an angel or at least I think that voice of his is a true and 'heavenly' gift! 😉
Take care all,
Katie
Listen to Song of Last Week.
David Archuleta, the Voice
Copy this short URL to share this post anywhere: http://www.dabuzzing.org/?p=6499

Tags: American Idol · Angels · baf · bigarchiefan · McFly · Robbie Williams · Song of the Week
Filed in: bigarchiefan|career|columnists|David Archuleta|music|news|opinions|performances|reviews|voice
This Post has earned 5 Buzzes.