Songs David Archuleta has embarked on his Christmas tour. Luckily for the fans who will be seeing David perform during his tour stops, you are in for a real treat!
As I have had the pleasure of viewing some of his performances through various fan sites, I have come across a song that I have always enjoyed…but hearing David's version brought me to tears!
It is a song that was recorded by a well known band called Five For Fighting.
The Song of the Week is…
"The Riddle"
"The Riddle" was the first single from the group Five for Fighting's album Two Lights which was released in 2006. It was written by band member John Ondrasik, and started off about the meaning of life, but later evolved into a song about the love between a father and his son, inspired by his own relationship with his five-year-old son. It is a very moving song that I have always liked.
"The Riddle" peaked at #40 on the Billboard Hot 100 during an 18-week chart stay. On the Hot Adult Contemporary Tracks chart, the song reached #4.
Recently to the delight of many fans, David Archuleta accompanied himself to this song while on his Christmas tour which began in Utah on November 24th.
Here is David's first ever performance of "The Riddle":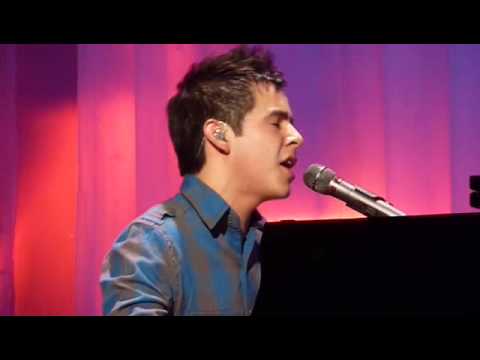 Lyrics to The Riddle :
There was a man back in '95
Whose heart ran out of summers
But before he died, I asked him
Wait, what's the sense in life
Come over me, Come over me

He said, Son why you got to sing that tune
Catch a Dylan song or some eclipse of the moon
Let an angel swing and make you swoon
Then you will see… You will see

Then he said,
Here's a riddle for you
Find the Answer
There's a reason for the world
You and I…

Picked up my kid from school today
Did you learn anything cause in the world today
You can't live in a castle far away
Now talk to me, come talk to me

He said,
Dad I'm big but we're smaller than small
In the scheme of things, well we're nothing at all
Still every mother's child sings a lonely song
So play with me, come play with me

And Hey Dad
Here's a riddle for you
Find the Answer
There's a reason for the world
You and I…

I said,
Son for all I've told you
When you get right down to the
Reason for the world…
Who am I?

There are secrets that we still have left to find
There have been mysteries from the beginning of time
There are answers we're not wise enough to see
He said… You looking for a clue I Love You free…

The batter swings and the summer flies
As I look into my angel's eyes
A song plays on while the moon is hiding over me
Something comes over me

I guess we're big and I guess we're small
If you think about it man you know we got it all
Cause we're all we got on this bouncing ball
And I love you free
I love you freely

Here's a riddle for you
Find the Answer
There's a reason for the world
You and I…
Five For Fighting's hit song "The Riddle":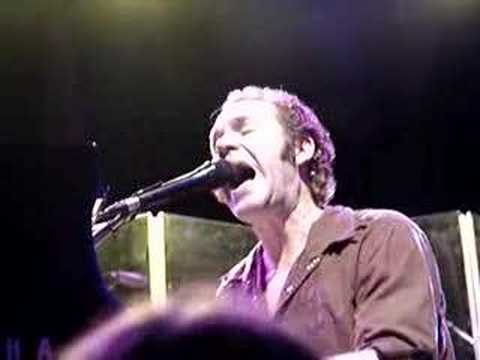 Both versions are wonderful, but for me there is something special about the way David sings it.  He has a way of making you feel the song.  He touches the listener with the song because he sings it from his heart! 😉   In my opinion, there are not that many singers that can do that these days!
Have a great week all,
Katie
 Listen to Song of Last Week.
David Archuleta, the Voice
Copy this short URL to share this post anywhere: http://www.dabuzzing.org/?p=8095

Tags: baf · bigarchiefan · Five for Fighting · Song of the Week
Filed in: bigarchiefan|columnists|David Archuleta|music|news|opinions|performances|reviews|voice
This Post has earned 3 Buzzes.