Songs
There is a song David Archuleta performed on American Idol Season 7 in 2008. It was during the Rock 'n' Roll Hall of Fame week and the song David chose was a big favorite of mine. There was a bit of controversy about David's performance of the song that evening on American Idol, but no matter, he wooed everyone in the crowd with his rendition. His voice hit all the right notes and David seemed to have so much fun singing it that he included it in his 4-song repertoire on the Idol's Live Show later that summer. Have you guessed the song?
The Song of the Week is…
"Stand By Me"
"Stand By Me" was written by Ben E. King, Jerry Leiber and Mike Stoller and performed and produced by Ben E. King in 1961. "Stand By Me" was a Top Ten hit on the U.S. charts twice—in its original release in 1961, when it peaked at #4, and a 1986 rerelease which coincided with its use as the theme song for the movie Stand By Me, directed by popular American producer, Rob Reiner. After the film opened in theaters, "Stand By Me" peaked on the music charts again at #9.
Other accolades for "Stand By Me" include:
Number one on the R&B charts in 1961.
Ranked number 121 on Rolling Stone's list of the 500 Greatest Songs of All Time.
In 1999, BMI named it as the fourth most-performed song of the 20th century, with about 7 million performances of the song being covered by various artists.
Ben E. King's original "Stand By Me," with a video made for the 1986 movie of the same name: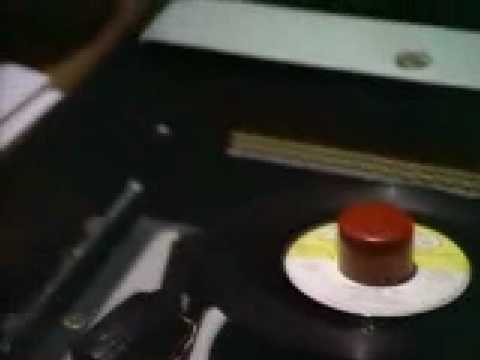 David Archuleta's American Idol performance of "Stand By Me" included lyrics from the song "Beautiful Girls" by American rap artist Sean Kingston. "Beautiful Girls," recorded and released in May 2007, is based on the bass line and lyrical "association" of the Ben E. King hit "Stand By Me". David's version of the song led to some controversy, spurred on by the notorious TMZ, the TV tabloid, which claimed that an "insider source" said that American Idol producers did not know David was going to include Kingston's line from "Beautiful Girls" and were afraid they would have to pay a usage fee. While Reuters and other news outlets got a black eye for rehashing the unconfirmed TMZ story, it is still not known if American Idol actually paid a fee for David's brief "Beautiful Girls" chorus at the end of "Stand By Me." Thankfully, the controversy was short-lived, and David went on to become even more popular with the fans after his performance that evening. David sang his "Stand By Me/Beautiful Girls" rendition during the American Idol summer tour.
Here is David Archuleta's performance of "Stand By Me" from American Idol's Top 4 show which aired May 6, 2008: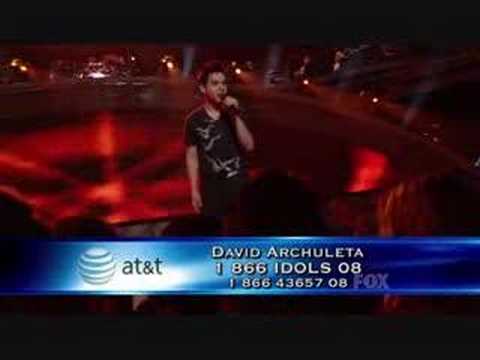 David singing "Stand By Me" during the American Idol summer tour. What a charming performer he is! Note the way David changed the line from the song, "they will have you suicidal," to "they will have you in denial." My thought is that the latter phrase was probably more comfortable for him.
David Archuleta singing "Stand By Me," Idol tour, Oklahoma City, August 28, 2008:

I love David's version of "Stand By Me". He puts so much soul into it. When he performed it on the Idol Tour that summer in 2008, many of us saw a new side of David for the first time: a more comfortable David who showed real confidence in his abilities to chat with the audience, hit some incredible high notes, and show off a few dance moves as well! When he thanked us for "standing by him," and all the Top Ten Idol contestants, he endeared us to him even more. I know many, including myself, will stand by him for years to come! 😉
Take care all,
Katie
Listen to Song of Last Week.
David Archuleta, the Voice
Copy this short URL to share this post anywhere: http://www.dabuzzing.org/?p=15699

Tags: "Stand by Me" · American Idol · baf · Beautiful Girls · Ben E. King · bigarchiefan · David Archuleta · Idol's Season 7 Summer Tour · Rob Reiner · Sean Kingston
Filed in: bigarchiefan|columnists|David Archuleta|music|news|opinions|performances|reviews|voice
This Post has earned 7 Buzzes.