Songs I have just started reading David Archuleta's book entitled, 'Chords of Strength,' a Memoir of Soul, Song, and the Power of Perseverance. I am enjoying reading about David 'in his words' and learning so many interesting things about his life before and after American Idol. He has such a wonderful way of connecting with his fans through his music and now he has done it with his storytelling. Truly, this book is a special gift for all David fans.
I have always felt that David Archuleta is wonderful when it comes to letting his fans know how much their support means to him. He takes the time on so many occasions to thank us and let us know how much he appreciates what we do. In turn, David treats his fans really well. Always so accommodating, pleasant, and genuine, he tells us all the time how much we mean to him. I was thinking about this while reading his book, and I was reminded of a song David sang while on the American Idol tour in the summer of 2008.
The Song of the Week is…
"When You Say You Love Me"
"When You Say You Love Me" was written by Mark Hammond and Robin Scoffield for Josh Groban. The song appears on Josh's 2003 album titled The Closer. David Archuleta performed the song during the American Idol tour in the summer of 2008. It became a huge fan favorite, as David poured his heart and soul out every time he ended his four-song set with "When You Say You Love Me."
This stirring song is about letting the people around you know how much you love them, and how important they are to you, and especially how much it means when they tell you that they love you too. It was a great song choice for David; it was the first opportunity he had to communicate directly with his fans. Typical of this giving performer, he chose a song that tells his fans how he felt about our support of him while he was inside the AI bubble for six months. And the fans, for our part, screamed our love and approval, not wanting him to leave the stage.
For your enjoyment, I have included three of my favorite fan videos of David singing "When You Say You Love Me." In the first video, David is singing at the Staples Center in Los Angeles, CA, on July 8, 2008. It was one of the first tour stops for the AI concert that year. I love the way David smiles as he is nearing the end of the song. You can see and feel his happiness! I also love the way you can hear a man yell out to him in the beginning of the song. David is truly more than a "Teen Idol"—he has fans of all ages and genders! 😉

In this video, David is singing for the first time in his home state of Utah as an American Idol finalist. It is July 14, 2008, in Salt Lake City…a very emotional evening for David as the crowd goes wild for him. The mutual love between David and the audience is very clear, which causes David to cry towards the end of the song. "Look what you made me do!" he says. I love how he wears his heart on his sleeve here! 😉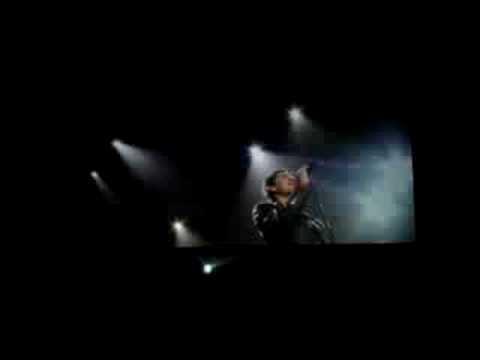 Finally, this last video was made by a fan, michelinamarie, as a tribute to David and his fans. I think she did a beautiful job and it really brought back a lot of memories. Thanks, Michelina!
Have a nice week everyone and as always, take care!
Katie
Listen to Song of Last Week.
David Archuleta, the Voice
Copy this short URL to share this post anywhere: http://www.dabuzzing.org/?p=16418

Tags: "When You Say You Love Me" · American Idol · baf · bigarchiefan · David Archuleta · Josh Groban
Filed in: bigarchiefan|career|columnists|David Archuleta|music|news|opinions|performances|reviews|voice
This Post has earned 3 Buzzes.