Songs After shopping all weekend with my son for his back-to-school wardrobe and supplies, I must share that I was a frazzled mess. Having to deal with the swarms of shoppers and the crowded parking lots. Waiting for what seemed like forever to find a free parking space. Well, it was not very pleasant at all. So, when we were finally done and back in the car to go home, I put my car radio on and told my son, "Please, play some David Archuleta, I need to find some peace!" He complied and put my iPod on. He carefully selected David Archuleta and hit the 'Play' button. Ahhh, the music was exactly what I needed! It soothed my headache and calmed my frayed nerves.
David Archuleta's voice has the ability to lull me to a peaceful place. His voice is a tonic for my soul. As I was listening to the song that came on, I felt the words and David's beautiful voice slowly put me back together. The song playing was one from his days on American Idol. It was a song that he chose for one of the "Beatles' Weeks." Actually, it was the second round of Beatles' music for the American Idol contestants. The first week, many who watched Idol will remember, David had a difficult time singing "We Can Work It Out." With problems—strep throat, staircase choreography, and a disco beat—it was not his best performance on the show. As a matter of fact, he forgot the words and the judges were very harsh on him. However, David Archuleta used it as a learning experience and came back the next week to prove to the judges, and I think himself, that he could sing a Beatles' song. He not only sang the song beautifully, he nailed it! So without further ado, the song for this week is….
"The Long and Winding Road"
"The Long and Winding Road" was written by Paul McCartney and produced by George Martin for Apple Records in 1969. It appeared on The Beatles' album Let It Be. It is a rock ballad that Paul McCartney said was inspired by the increasing tension among his fellow band mates. It would be the last #1 song for The Beatles as a group in May 1970. The song also went platinum. In a move that angered Paul McCartney, it was reproduced by Phil Spector in April 1970. McCartney reportedly did not like Spector's remixed version.
On American Idol David Archuleta performed "The Long and Winding Road." It aired live on March 18, 2008 during the Top 11 show. Many have said it was a 'master class' performance.
David Archuleta's AI performance of "The Long and Winding Road"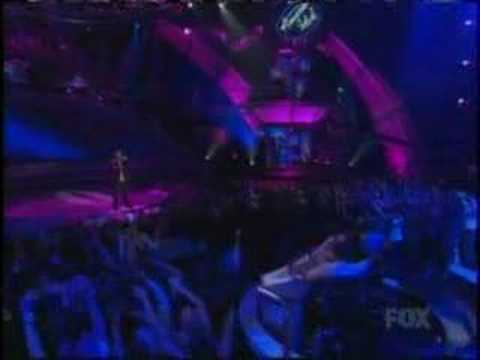 David Archuleta's AI studio recording of "The Long and Winding Road"
David Archuleta, the Voice
Copy this short URL to share this post anywhere: http://www.dabuzzing.org/?p=4624

Tags: American Idol · baf · bigarchiefan · Paul McCartney · The Beatles · The Long and Winding Road
Filed in: bigarchiefan|columnists|David Archuleta|music|opinions|performances|reviews|voice
This Post has earned 4 Buzzes.