SongsThe song "Touch My Hand" was inspired by David Archuleta's live performances during the nationwide American Idol Top Ten tour in the summer of 2008. As he sang "Stand by Me," he walked [with that easy Latin saunter of his!] to both sides of the stage, reaching his hand out to the screaming, adoring fans. For David, seeing his fans up close and personal for the first time since leaving the American Idol "bubble," it must have been exhilarating.
"Touch My Hand"
by David Archuleta
Written and Produced by Wayne Wilkins, Steve Kipner and Steve McEwan
Released on the album, David Archuleta, by Jive Records, November 11, 2008
Performed on AOL Live Sessions, late November 2008
Released as the album's official second single and sent to radio December 9, 2008
Music Video filmed at David's LIVE performance at Chicago's House of Blues
Purchase the album, David Archuleta, on Amazon.
"Touch My Hand," AOL Live Music Sessions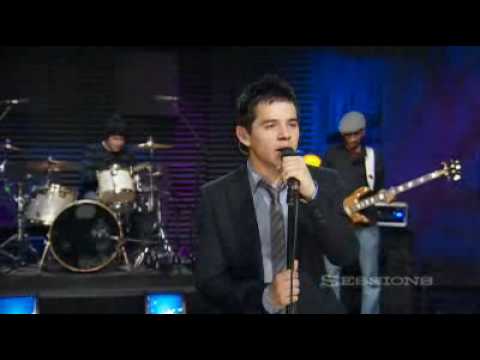 "Touch My Hand" Music Video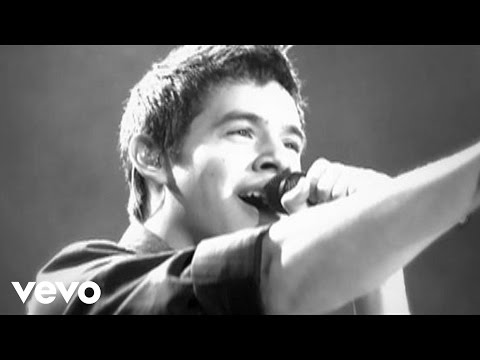 Video Credit: RCA/JIVE Label Group
Source: Official David Archuleta YouTube Channel
4:27 minutes; 635,000+ views
A Masterclass review of David Archuleta's new CD
"Touch My Hand review" by Rosanne Simunovic, MasterClassLady, Canadian Vocal Teacher & Blogger Extraordinaire
5 December 2008
Read more: MCL reviews
How I love the absolute beauty of David's voice at the beginning of this song! And, at the .42 second mark, he gave us a wonderful glimpse of the rich texture of his lower range when he sang the word "you". Can you hear how clear and transparent his voice sounds throughout his range? Gorgeous! Just gorgeous!

I love the fuller orchestral and vocal sound at the 1:00 minute mark – it adds another harmonic layer to the melodic content of this song. And, at this point, we hear David's beautiful head voice and the pitch perfect clarity that comes along with it.

This is a rhythmically interesting song and I love how the vocals alternate from a more subdued position to an increasingly lush and full sound. It is truly wonderful to hear David singing a duet with himself – one gets a clear picture of the seamless and flawless quality of his voice when both head and chest voice become one.
Review from Music Lovers Group
from Music Lovers Group, David Archuleta album review
18 November 2008
His voice sounds incredible. It's so touching and absolutely wonderful, and the fact that he brings his talent in and co-writes some of these makes it even more phenomenal. If for some reason he didn't impress you on American Idol, listen to him now! This is a fantastic pop album, we highly recommend it. Overall this is an excellent first effort and we are looking forward to hearing more from him in the future…..
jwipe, fan comment
from Fans of David.com
17 November 2008
This has quickly become one of my favorite songs on the album. I'm so glad it's the next single (which by the way I totally predicted), because I think it's going to be an even bigger hit than "Crush." It's just got such a catchy beat, great hooks, and a great build to the song. It is so richly textured, upbeat and fun. I have the feeling this was written for David after seeing him perform "Stand By Me" in concert. I can just imagine the excitement of the fangirls touching David's hand as he sings this song to them. This is sure to be a concert highlight.
Rika, fan comment
from Fans of David.com
17 November 2008
A HIT song! Everytime I listen to this song my heart screams with JOY! I feel the David's connection, meaning he connects his passion individually then he links our heart and soul and becomes MAJESTIC! When he sang "only you, only me, and the band" that for me explains the song was dedicated to his fans and his passion. I hope someday I can ask him if I am right, but that's how I felt about TMH. It's my favorite! It's an awesome beat that will leap your heart for JOY! and you have to grab someone to dance with you, or simply just bobble your head. He ends the song a Davidic fashion, bottom line, TMH is DAVID! I am glad this was chosen as his next single. I♥TMH! Now tell me if I am wrong, when David sings this song live, definitely you will hear the loudest squeal!
juliadrab, Last.fm, fan shoutout
from Last.fm ShoutBox
9 August 2010
Huuuuuuh. That boy has a voice.
'nuf said!
Read about "Touch My Hand" on Katie's "Song of the Week" column, written on 24 August 2009.
Listen to the previous Song of the Week.
Read Katie's original Song of the Week collection.
David Archuleta, the Voice
Copy this short URL to share this post anywhere: http://www.dabuzzing.org/?p=17556

Tags: Fans of David · Last.fm · MasterClassLady · Song of the Week · Touch My Hand
Filed in: David Archuleta|minja|music|performances|reviews
This Post has earned 1 Buzz.