SongsAs the summer winds down and many of us are busy celebrating the Labor Day weekend, I am reminded of how quickly this summer came and went. It seems I waited so long for it to actually arrive. We had an unseasonably cold and wet spring in the Northeast where I live. It was a special day when summer officially started because I was in Hartford seeing David Archuleta's first concert with Demi Lovato. That seems so long ago….sigh! Now the last few weeks of summer are upon us, and the weather has been beautiful with lots of warm sunny days and very low humidity. The cool, almost chilly summer nights are a reminder that Fall is coming, I can feel Autumn in the air! Time for many of us to return to routines and schedules. I am not complaining, mind you, but I always feel a certain sadness as summer ends. Kids go back to school, the days get shorter and before you know it, winter is once again upon us!
So as I look ahead to what Fall has to offer and I think about summer's 'yesterday', I would like to share my song choice this week with all of you! 😉
The Song of the Week is…"Waiting For Yesterday"
"Waiting For Yesterday" was written by David Hodges, Steven McMorran and Joy Williams. To the disappointment of many fans, it was not on David's first self-titled album which was released November 11, 2008. Instead, it could only be purchased through iTunes as an iTunes Deluxe Edition bonus track. Many, including me, felt that this was a great song and should have made the album. Unfortunately, Jive had other ideas. However, I am happy to say that fans love this song and David has included it in his tour repertoire. It has become a fan favorite!
"Waiting For Yesterday" is an upbeat pop song about waiting patiently for the one you love to come around and realizing that there is another love out there. One that won't hurt them and make them feel bad. It is romantic and full of teen angst. I love it! It is a perfect song for David, as it is something many teens his age can relate to.
As we enjoy these last few weeks of summer, here for your listening pleasure is….
"Waiting For Yesterday" by David Archuleta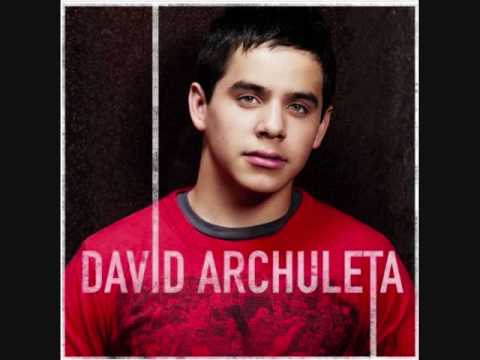 Here is a concert version from Hartford,CT 6/21/09 (First show of the summer. Ahh, brings back memories and I think he waved at me!!! ;))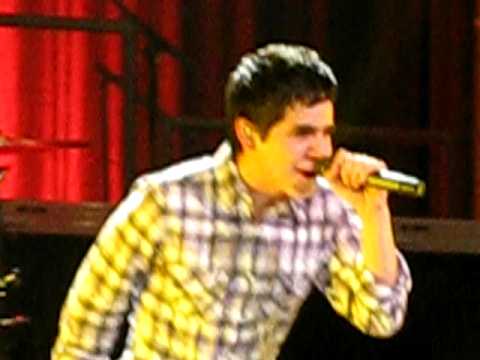 Take care all,
Katie
David Archuleta, the Voice
Copy this short URL to share this post anywhere: http://www.dabuzzing.org/?p=4876

Tags: baf · bigarchiefan · iTunes · Song of the Week · summer · Waiting for Yesterday
Filed in: bigarchiefan|columnists|David Archuleta|music|news|opinions|performances|reviews|voice
This Post has earned 3 Buzzes.