pikepss Weekly on David Archuleta
Good Morning to all Honeybees and Fans of David Archuleta!
Many people believe Christmas is one of the most celebrated holidays. Actually, one of the most notable occasions is Thanksgiving. Thanksgiving is surprisingly a widely celebrated holiday that crosses over many nationalities and religion.
Thanksgiving has held a special meaning for many cultures in every corner of the world. Although giving gifts at Thanksgiving is not as popular as at Christmas, gift giving at this time could actually be appreciated more since it is more likely to be unexpected.
Since Thanksgiving is traditionally a family celebration, gift giving to friends and business associates could offer a very special meaning of thanks. A gift has a more personal touch at Thanksgiving than it might at other times of the year.
So if you would like to show your appreciation to loved ones, or impress a business associate, give them David's Christmas from the Heart album. It will catch them totally off guard and it will carry a very strong message of thanks. What better way to show you care by giving David's Heart through yours!
This week we have beautiful videos of David singing at the taping of Kaleidoscope in Washington, DC, great music reviews, a vlog introducing two new cats, the final five to vote for in the Stadium of Fire Performance, holiday concerts two days away and a reunion with a previous band member who will play upright bass for the two Salt Lake City performances!
Enjoy the start of an exciting Holiday Tour and to all a very Happy Thanksgiving!!!
Media
Reviews and Interviews
16 November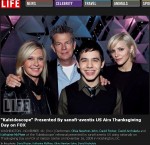 What: "Kaleidoscope," featuring Dorothy Hamill, Scott Hamilton, Nancy Kerrigan, Kristi Yamaguchi, Johnny Weir and Olivia Newton-John
When: Monday, Nov. 16, 7 p.m.; show airs nationally on Fox Nov. 26 at 4 p.m.
Where: Verizon Center, Washington Admission: Tickets start at $20; ticketmaster.com. Info: womenandcancer.com
FOXWOODS RESORT CASINOS AND MGM GRAND AT FOXWOODS – Mashantucket, Conn.
Gaming is just one of the many outstanding activities for visitors to Foxwoods and MGM Grand at Foxwoods, especially this winter, as the award-winning resort casino's entertainment calendar heats up thanks to a flurry of world-class acts, from "American Idol" heartthrobs to legendary comedians to awe-inspiring European circus-style performers.
The music line-up continues to reach high notes, beginning with an appearance by former Creedence Clearwater Revival star John Fogerty on November 27. Also on tap are country superstar Wynonna and her "A Classic Christmas" (November 29); the seventh annual Brian Setzer Orchestra "Christmas Rocks!" Extravaganza (December 4)' pop icon Lional Richie (December 5); "American Idol" runner-up and teen sensation David Archuleta with special guest Benton Paul (December 17); and blues legends B. B. King and Buddy Guy (February 14).
Wow! Fantastic company David is keeping. Looks like their entertainment executive director knows quality entertainers and David is definitely quality!!
17 November
Vote for David for Stadium of Fire performance!
America's Freedom Festival at Provo officially released today the final online poll for the Stadium of Fire's "Vote the Voice" event.
After aggressive grassroots and viral lobbying among thousands of fans, the community may now choose between David Archuleta, Taylor Swift, Carrie Underwood, Bon Jovi and Eric Dodge to become a potential performer in a future July 4 Stadium of Fire celebration.
Fans must visit the Freedom Festival's Facebook page to access a link to the new online ballot. Over 15,000 votes have been cast since Oct. 15 to narrow the list of favorite contenders to five. The new online poll of five names is comprised of leading nominees from the last two phases of the Freedom Festival's "Vote the Voice" campaign—an ongoing vote held since September on the festival's Twitter and Facebook pages.
Apparently, David Archuleta fans dominated Twitter discussions about Vote the Voice. Their lobbying for the American Idol runner-up was so relentless, one of the largest David Archuleta fan pages on Twitter took notice and encouraged its thousands of followers to get involved.
Members of the community should visit the Freedom Festival's Facebook page 1 to learn more about how to vote for their favorite performers. Fans can also stay up to date with Vote the Voice on Twitter at http://www.twitter.com/freedmfestprovo.
18 November
Music Reviews
Christmas from the Heart
November 21, 2009 12:00 ET
Former "American Idol" contestant David Archuleta's new holiday album, Christmas from the Heart, puts the singer's mellifluous voice front and center and wins over the listener with his original renditions of classic holiday music. Archuleta's velvety delivery of "Silent Night" lulls the listener into a dream-like state, while the string arrangements on "Oh Holy Night" add to the intensity. And his Latin vocals combined with an urgent backbeat on "Pat-a-Pan" lend a more contemporary feeling to the set. Archuleta pays tribute to his Latin heritage by singing in Spanish on "Riu Riu Chiu"; elsewhere, the singer summons his usual pop style (while slipping in light sleigh bells) for "Melodies of Christmas," a song he co-wrote. Archuleta's vocal virtuosity gives Christmas from the Heart a timelessness that should appeal to his fans and lovers of the traditional. —Kelsey Paine
19 November
Archuleta still calls Utah home
By Scott Iwasaki
Deseret News
He may hardly ever visit, but singer David Archuleta still calls Murray home.
"I'm not there a whole lot, but I try to go there as much as I can," Archuleta said during a phone call from New York, where he is filming a TV special for Univision. It will air Dec. 10.
"If I'm in Los Angeles and I have a little break, instead of spending time off in L.A., I just go home for a bit. I'd rather spend it there."
Although Archuleta will tour for most of the holiday season, he will perform at Abravanel Hall next week.
He's excited to be performing in a smaller venue than the 10,000-plus-seats venues where he sang this past summer.
"It been a lot of fun getting to do arenas during the summer, but I love intimate settings," he said. "It feels more real, because the people are right there and they're not like two miles away.
"You feel less pressure at having to put on a big show for them."
The "American Idol" seventh-season runner-up said he can be more himself in a smaller venue.
"The smaller it is, the more comfortable it is," he said. "The more laid back the vibe, to kind of have that more close feel."
His concert in Utah will primarily be Christmas-themed.
"It will mainly be a Christmas show because it's Christmastime," he said. "But I'll add some non-Christmas songs into the mix, because everyone is familiar with (the hit) 'Crush.'
"I want to see if I can change things up a little bit."
Some of the Christmas songs will be on his new Christmas CD, Christmas from the Heart, which was released last month.
The songs include "Angels We Have Heard on High" and "Ave Maria," which were produced and arranged by Kurt Bestor. Bestor also produced "Pat-a-pan" with John Hancock.
Archuleta also worked with Sam Cardon and Richard Parkinson on "What Child Is This," "O Holy Night" and "Silent Night."
Other Utah talents who are featured on the CD include guitarists Rich Dixon and Michael Dowdle, harpist Lisa Rytting and vocalists Jenny Frogley and David Osmond.
"It was so fun to be able to have Utah people (on the album)," he said. "We have so much talent in Utah. So why not use them?"
Archuleta, who turns 19 in December, said he hasn't been able to rehearse for the concerts as much as he would like because he has been so busy.
The day before he filmed the TV special in New York, he was in Washington, D.C., taping "Kaleidoscope," a skating special that will air on FOX Thanksgiving day.
"It's been crazy but a lot of fun," he said.
Archuleta said there really isn't any way to prepare for the demands of being an in-demand celebrity. That includes the busy schedules and the impact his fame has on his personal life.
"You just take whatever (life) throws at you, and you just learn how to deal with it, even when you don't think you can," he said. "It's about pushing yourself and pushing past what you think are your limits.
"It's about doing that and figuring out what you can do. That's how you grow, pushing beyond what you think are your limits."
20 November
Archuleta returns to Utah for holiday concerts
Music » Murray teen headlining Abravanel Hall concerts with Christmas songs.
By David Burger
The Salt Lake Tribune
David Archuleta performs selections from his recently-released Christmas album at Abravanel Hall on Nov. 24 and Nov. 25. When David Archuleta performed in Utah for the first time after he finished second in the 2008 season of "American Idol," the concert sold out.
When he performed in Utah this past March, the concert sold out.
So this November, tour organizers scheduled two concerts for Archuleta's home state. The 18-year-old Murray pop singer will perform selections from his recently released Christmas from the Heart.
"To call Los Angeles home — I could never do that," Archuleta said in a Tribune interview. "I like Utah too much."
Archuleta is spending plenty of time in L.A. these days, writing songs for his second pop album, which his label hopes will be released in 2010. But Archuleta said that as much as he loves his fans to hear his music, he wants to make his sophomore effort count.
"I just want my personality to come out," he said. "I want this music to have some character—my character. I want my stories to be in here. I'm learning how to become a songwriter."
So far, besides Los Angeles, Archuleta has spent time in Nashville, working on his songwriting with a wide-ranging collection of collaborators, including Matt Squire (producer for Katy Perry, Taking Back Sunday, The Used), Victoria Horn (classical and opera producer), Daniel Bedingfield (brother of Natasha and writer of hit "Gotta Get Thru This") and Kina Grannis (guitarist and singer-songwriter).
In between, Archuleta is writing a memoir, tentatively titled Chords of Strength, a reference to the partial vocal paralysis he suffered in 2004 but has now fully recovered from.
"It's about what my life is, how I've gotten to this point today," he said. "It's my history up to now. … It's about trusting in myself and believing in myself."
Now that he is college-age, many people want to know if he is considering a mission for The Church of Jesus Christ of Latter-Day Saints, which he previously expressed interest in. "That's a personal decision between me and the Lord," he said. "I want to do what the Lord wants me to do."
For now, Archuleta is looking forward to reconnecting with Utah family, friends and fans. For his hometown concerts, he will perform holiday songs, as well as pop songs such as "Crush" from his best-selling debut album, and possibly even show off some of his new-found guitar-playing skills.
dburger@sltrib.com
Wishing you an Archuleta Christmas
David Archuleta performs a pair of Christmas concerts.
When » Nov. 24-25 at 7 p.m.
Where » Abravanel Hall, 123 W. South Temple, Salt Lake City
Tickets » $28 to $38 at www.ArtTix.org or 801-355-ARTS
————————————————————————————-
"Some things I am like, 'I can't wait to share this.' Other things are like, 'Wow. Yikes! I am not sure I can share this with people.' "
From StandardNet:
No place like home for Archuleta
Nothing says Christmas like coming home. That's where David Archuleta hopes he'll be this year — where his heart is, in Murray, Utah.
"In this business, if you get a little time off here and there, many people will stay out where they are working and just relax," said Archuleta, who is currently in Los Angeles. "But I say if I have time off, even if it is just a few days, I try to get home.
"I am not sure where I will be at Christmas. The tour schedule goes until right before Christmas, and the fact is, there isn't really just one place I live right now. But I still call Utah home, and try to spend as much time as I can there."
At the very least, Archuleta will make it home during Thanksgiving week. He plays two shows at Abravanel Hall, on Tuesday and Wednesday. He has played the venue before, once at an event for Senator Orrin Hatch, and again, this past summer, for a pops concert.
"It was so neat, because I got to sing with an orchestra and choir. That was amazing, because so many people are involved in something like that, in making the song come to life."
Going places
Ogden producer and DK Studio proprietor Derek Keith has worked with Archuleta since he was 11. He most recently helped get demo and backing tracks ready for this Christmas album and tour.
Keith built a studio for the Archuletas in their Murray house, where they recorded the recent holiday backing tracks and also the demos for shopping Archuleta to labels post-"American Idol."
Keith met the family by happenstance when he sold David's dad, Jeff Archuleta, a sound card on eBay and came to help them install the hardware. David was then 11, not yet having had his first brush with national fame on "Star Search."
"But his voice was already ridiculous," said Keith. "Maybe even more amazing than it is now, because of the surprise factor. I remember that first day Jeff had him sing me a Christina Aguilera song and I was like, 'What? Man, this kid will go places.' And he has, of course. I remember how terribly shy David was back then. And there is still some of that in him, but he has come a long, long way."
Dean Kaelin, a renowned vocal coach who works out of Salt Lake City, started with Archuleta about the same time as when Keith encountered him. Kaelin not only works with singers on their performance chops, but also on technical issues. He said Archuleta already had a lot of innate style, but he was struggling with a paralyzed vocal chord when he first arrived, likely weakened from a viral infection.
"We started working together when he was going to do Star Search," said Kaelin. "The vocal chord paralysis has resolved itself for the most part, but it is interesting. I think that is why David still has a sort a special quality to his voice, that teeny bit of breathiness. It is to his credit that it is not a handicap for him. He worked through it and it gives his voice a sweet, slightly airy quality that appeals to listeners."
Christmas time
Archuleta said he chose to do a Christmas outing for his sophomore effort simply because he loves the season and the sounds associated with it.
"I could definitely have gone more fun, more mainstream, more radio-friendly and all that, but that is not what I felt I wanted to do with this album," said Archuleta. "The songs I am singing have a real reverence in them. I felt like I needed to really portray that. Give that to people—what Christmas means to me, the bigger picture. It was a way of giving back, for so much has been given to me in my life."
Said Kaelin: "We worked together again after his recent summer tour. The pop stuff is demanding on his voice. He has to be careful because when he is doing those tours with the screaming people, he naturally tends to push heavy and loud.
"But this Christmas album demanded some very technical work — 'Ave Maria,' 'O Holy Night' — things he really had to sing out," added Kaelin. "But I think his voice is sounding strong, and the Christmas program itself should be kind of nice — a gentler and prettier concert than the pop shows."
Most of the songs on the album are classics of the holiday, but Archuleta did pen a new number. It's called "The Melodies of Christmas," and the song addresses what such music means to him.
"That song talks about the memories that Christmas songs seem to bring back," he said. "This is the holiday that brings back the most memories. … Like, I remember sitting around the Christmas tree, singing those songs with family. I try to capture that mood."
Discovering writing
There is no doubt that, though still in his teens, Archuleta has been able to tap into a world-class gift for interpretation. But lately, he has traveled far and wide to be mentored on crafting songs himself.
"For me, I am just beginning to write, but it is so much fun — I love it," Archuleta said, "As a singer, it is your job to get the message across for the songwriter. But as a songwriter, you are able to tell your own story.
"Sometimes it is like journal writing, but out in the open. Some things I am like, 'I can't wait to share this.' Other things are like, 'Wow. Yikes! I am not sure I can share this with people.' "
Archuleta was spending time in Los Angeles, and previously in New York, to work on his next project with several experienced songwriters.
"That is the best way to learn it, to see how other people do things. I've found that everyone has their own way of doing things. You really learn a lot — and then figure out what works for you."
The major lesson learned? Not being afraid to take risks, said Archuleta.
"I had to get where I was not afraid to look dumb," he said, "That is the biggest thing, not thinking, 'I don't want to throw that out there, because someone else might think it is just dumb.' You have to get over that. It's been a great thing for me personally."
snarky archies: david archuleta fan site with news, photos"
CHART SALES AND UPDATES
19 November
Also, CFTH number time:
– #5 on Holiday iTunes
– #64 overall on iTunes
– #1 on Amazon Mp3 Holiday
– #2 on Amazon Classic Vocal Pop
– #3 on Amazon Holiday Opera and Vocal
– #4 on Amazon Holiday General Christmas
18 November
Idol Chatter
David Archuleta's Christmas from the Heart got past the 10,000 mark again, with a nice 56 percent increase in its weekly sales. David Archuleta, Christmas from the Heart (10,000, +15 percent, 49,000/1,000 digital total, +56 percent, 7,000 digital total
19 November
From Fans of David
Billboard Top 200
Look for some party crashers next week on this chart (John Mayer, Norah Jones, Justin Bieber), but I like the upward momentum! The little tiny star by his number indicates titles with the greatest gain in airplay and sales this week. Guess what? Archie's got a little tiny star!!
I highly suggest you head over there, click on David and launch the "visualizer." It's a really cool tool to give you an idea of where David Archuleta, "Crush" and Christmas from the Heart have been and are going on the charts.
DAVID'S BLOGS
19 November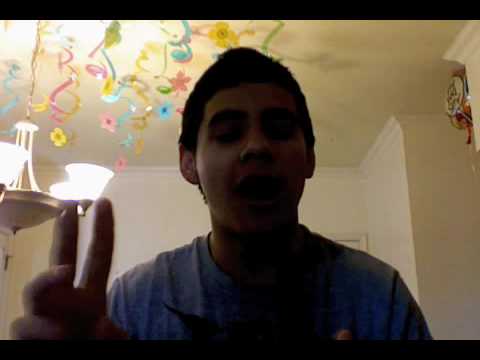 Sorry I know that it's dark, but that was intentional because I haven't gotten ready today yet and I look really bad lol. But had a fun week! Great to be back home. Katsu and Tsuki are my sisters' new cats. Exciting haha. Did some fun things this week, and it's time to start working on the tour!
How could David really look bad? He keeps the vlog dark, he is too too funny! Hasn't anyone told him yet we love that first morning look!!!!
Twitters
DavidArchie & Friends
16 November
DavidArchie – Good Morning! In Wagington DC today!
DavidArchie – Bah! This phone lol. I meant to say Washington DC.
DavidArchie – Just soundchecked! For Kaleidoscope which is a celebration of cancer survivorship. Dorthy Hamill and Scott Hamilton are here.
DavidArchie – The show is about to start! Getting nervous lol.
17 November
DavidArchie – Good Morning. Didn't get a whole lot of sleep last night lol. Hoping to get some naps in today though.
DavidArchie – Had a fun time at the taping!! It'll air Thanksgiving on Fox! Amazingly talented people!
DavidArchie – Traveled by train for my first time. Fun stuff! Back in New York.
DavidArchie – At a school in Harlem filming a Christmas performance that's airing on Dec. 10 on Univision. My first spanish network performance!
DavidArchie – Had a great time at the school with everyone! Cool meeting and hanging with Pee Wee Salinas.
DavidArchie – Had Malaysian food for dinner! Reminded me of my trip down there haha.
DavidArchie – At the @johncmayer concert!! Finally!! Lol
DavidArchie – That was such a agreat show! Everyone was groovin' the whole time haha. Thanks Aunt Lauri for the sweet unexpected surprise!
DavidArchie – Man I'm tired. But today was a good day. Sweet dreams everybody.
18 November
DavidArchie – Good morning. I look homeless today, but at least I'm comfortable lol.
DavidArchie – Goodbye New York. See you next month.
DavidArchie – Back in Utah!! So glad to be home! Some person was just filming me getting off the plane though. Irritating… Lol
DavidArchie – Oh Man, I took one of the best naps of my life. I feel so refreshed now! Even though I sound like a frog. Haha.
DavidArchie – Hangin' with @TravisRClark and We The Kings in my hometown! They have a show tonight here haha.
DavidArchie – Sang happy birthday to We the Kings' bus driver haha. Excited for the new album! Comes out Dec. 8th Awesome show guys!
19 November
DavidArchie – Phone interviews to start off the day.
DavidArchie – hey guys!!! new video vlog up now! Check it out here -> http://tinyurl.com/yf7aa4t
DavidArchie – At an ortho appt now. I just found out my orthodontist happens to be one of my friends cousins haha.
DavidArchie – Agghhh. What a crazy, hectic day today lol.
20 November
DavidArchie – A couple more hours of phoners today haha.
DavidArchie – Yes! I managed to shower and get ready in 10 minutes during my phoner break lol
DavidArchie – My sisters won't let me practice until I setup my own character on this game called Harvest Moon. Haha.
DavidArchie – Going through lyrics to the songs to make sure I have them all memorized…Lol. Still have some work to do…
DavidArchie – Out eating with my 2 little sisters:)
21 November
DavidArchie – Hey to all you Utahns! I'll be doing a CD signing at the Fort Union Deseret Book in Midvale from 10-11:30! Hope to see you there!
DavidArchie – Whew that was a fun signing! It was so cool seeing a bunch of old friends there! HaHa. Thanks everyone for coming!
DavidArchie – Time to rehearse with the band!
DavidArchie – Getting a hair trim while I still can, really quick, then back to rehearsing.
DavidArchie – Finally finished rehearsing for today!
Holiday Tour
Tour Etiquette
Message from Ray Amico (David's Tour Manager) About Christmas Tour Etiquette
First of all, congratulations to Ray and Michelle! Happy Wedding!
Ray has a few gentle reminders he would like to share with the fans, so here it is, sans capitalization:
i just wanted to take a moment before the xmas tour starts to say hi to everyone – we are really happy to be touring and bringing david's show to everyone around the country.
it is going to be a special tour and we are all really happy that we can bring the xmas spirit to you all. we are hoping to be able to accommodate everyone as much as we can, and hope that everyone has a really good time.
as usual, i look forward to seeing as many of you as i can – i apologize in advance if i sometimes seem short or too direct with anyone as we are running the tour.. i hope it is understood (or maybe the ones who have experienced it in the past can help make the newer fans understand) that i don't mean to be rude or curt with anyone, it's just that the circumstances of our work and the shows just sometimes make things difficult to do. i'll be as polite, yet honest with all of you as i can, but when it comes to david and his fans the most important thing to me is safety for everyone.
the schedule that we are on for this entire month will be very difficult, being made even more difficult that it is in the winter, with the potential of some harsh weather that hinders us – i ask please, that everyone be extremely careful when coming to the shows: i know many of you travel huge distances, to many shows, etc.. for your sakes and ours please travel safely, be mindful of the cold, etc..
i have a couple of requests that would make it easier for everyone, easier for us to accomplish what we need to do and will make things hopefully smoother, safer and enjoyable for everyone.
– please come to the venue properly dressed for being in the cold and come as close to the door times as possible so you don't have to wait out in the cold, with children, etc.. we have made accommodating arrangements with several of the venues to move door times back, etc.. where it makes sense to do so and where it will help the audience get there and be able to get inside comfortably before the show starts. these shows are all sold as hard tickets with individual seats, no general admission so there is no benefit to arriving early and waiting in line – we won't start until you are ALL in, i will make sure of that, so don't worry.
– people that are arriving for the ILAA VIP parties will be checked in with kristin, as always. our daily schedule at the venue (and the types of venues that we are playing on this tour) is going to be very subjective and we ask for your patience with us as we try to get through all of our setup, in order to make the ILAA VIP party happen at a good time, etc.. you will be hearing from kristin with follow up info as we go along.
– i request that you do not bring your own cameras into the ILAA VIP parties / soundcheck – the uniqueness of the event and everything that happens there is exclusive to those people who are involved, and i think maintaining that, not having it appear on the web, etc.. keeps it that special for those that are there.
– i ask that everyone be very respectful and mindful of the fact that i need to maintain order, safety and civility at the venue. not all places are set up to handle people, especially outside the venue. if i make a request that people please move on, to go home, etc.. please respect our requests – and please let others around you know that; maybe those that aren't on the fan sites, etc.. tell them about the reasoning behind it; that might make more sense to them and that it comes from people who really care about david.
– please no hanging out anywhere near any buses, trucks, etc… and to be respectful of people's personal space. and very importantly: please discourage people that you see from doing things that are dangerous to themselves or others. common sense, and common courtesy for all.
if you all can keep these simple things in mind, spread the word where and to whom you can, i hope that it makes for a better experience for you all, as well as the understanding that i am very conscious of david's health, well-being, etc.. we want to keep him healthy and able to perform to his best for everyone, every night..
have a great time and see you out there on the road.
ray
Google Alerts
Quiz, Tickets for Charity
15 November
Quibblo Quiz – David Archuleta
So you think you know David Archuleta?
Have some extra time? Take this little quiz and see how well you know David.
http://www.quibblo.com/quiz/b8yVI9V/David-Archuleta
16 November
The Examiner – Sightings: Wonder spotted; the stars were out at Art and Soul
– by Nikki Schwab and Tara Palmeri
Stevie Wonder was spotted at the Fairfax Deluxe 14: Cinema De Lux Sunday night attending "Precious: Based on the Novel Push by Sapphire".
The Sundance Award-Winning film starring Gabourey "Gabby" Sidibe, Paula Patton, Mo'Nique and Mariah Carey tell the story of a pregnant, illiterate black American teen living in Harlem who is given a second chance through enrollment in alternative education.
Also spotted: Dining at Art and Soul at the Liaison Capitol Hill Hotel were Kristi Yamaguchi, Nancy Kerrigan, David Foster, Dorothy Hamill, Scott Hamilton, Charlie Whie, Meryl Davis, David Archuleta and Olivia Newton-John. The stars, who were seen mingling among three tables, were in town for a performance at the "Kaleidoscope on Ice" event Monday bnight at the Verizon Center for women's cancer research.
20 November
Tickets for Charity
Join David Archuleta in sharing some holiday cheer this season as he heads out on the road in support of his newly-released Christmas album, Christmas from the Heart. Tickets-for-Charity® is pleased to offer a Charitable Sale™ program of great seats to see the American Idol runner-up as he performs his hits along with Holiday favorites and his original piece, "Melodies of Christmas."
Each ticket helps support some of the world's most respected charities, including Habitat for Humanity International and its work to eliminate poverty housing by providing simple, decent and affordable shelter. For the same or better price you'll typically find elsewhere, Tickets-for-Charity offers fans like you a chance to find the seats you want and support the causes you care about!
Fans
blogs, vids, VIPs
19 November
Christmas from the Heart CD signing
Archuleta will be signing his new CD Christmas from the Heart at the Ft. Union Deseret Book, 1110 E. Ft. Union Blvd., in Midvale on Saturday, Nov. 21 from 10 a.m. to 11:30 a.m.
20 November
From FOD
David from Texas has a message for Salt Lake City concert-goers!
Hello everyone!
The Christmas from the Heart Salt Lake City Get Together is almost here! Joy F will be sending out a list of confirmed attendees for the Brunch soon. If you are not on the list and will be attending, it is important to contact us right away! If you have not contacted us but would love to join us, contact us also. You can contact me at foddavidg@gmail.com. Joy F will be sending in the headcount to The Lion House on Saturday morning. This is the last chance to be added to the list! I can't wait to meet you all! Thanks for everything!
21 November
A special surprise for Salt Lake City Ticket Holders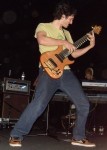 Alex Rowe, David Archuleta's former bass player, will be joining the band/orchestra in SLC to play the upright bass for both concerts!
Human Interest
Ray's Wedding
16 November
Wedding Thanks from Tour Manager Ray!
Posted by Becky in Daily Front Page, Silent Sunday
fodfrontpage@gmail.com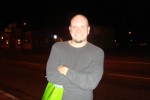 Tour Manager Extrordinaire Ray wanted to pass along a message to fans. He wasn't sure how to get to everyone, so he's starting via email and you can pass along the message to anyone else! Sounds like he got the message about the card from DAVID! Fun!
Michelle and I got to read it and it was very sweet – We are very touched and appreciate all the nice thought.
Awww…Hope you guys had a wonderful day and are going to try to get away alone before the tour!
Best Wishes!!!
Thanks to Andrea C. and Monica for passing this along.
17 November
Tickets Sold Raises Money for Charities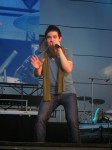 DoSomething.org is reporting that part of the money raised from tickets for David Archuleta's "Christmas from the Heart" tour will be "donated to David's favorite charitable causes, like Habitat for Humanity."
Does this make you more likely to buy tickets to David's shows?
Source: DoSomething.org, Image Via Flickr
David Archuleta is putting his money where his mouth is. David, who's a favorite here at CGG, recently talked about how he wants to open a medical clinic in Honduras. Now, David has announced that he's using his upcoming Christmas tour to raise some cash for his cause. Tickets for David's Christmas from the Heart Tour will include a donation of between $20 – $30, depending on the venue. The money raised will be donated to David's favorite charitable causes, like Habitat for Humanity.
We love that David is using the holiday spirit of his tour to raise some cash for a cause. Check out Tickets for Charity if you want to buy a ticket to David's show. But there are tons of ways to help out without spending any dough – pick your cause, then do something!
pikepss' Pick of the Week
Kaleidoscope, Fox Interview with David
Kaleidoscope in Washington DC – David Archuleta singing Pat-A-Pan and Silent Night
There was no way I could only post one video. It's like deciding which ice cream you like best so you get a scoop of each! HaHa! David and ice cream not a bad combo! With Pat-A-Pan I love how David takes everything so calmly and just laughs it off, waits, and then starts his song when the mic was replaced. He really is an amazing artist!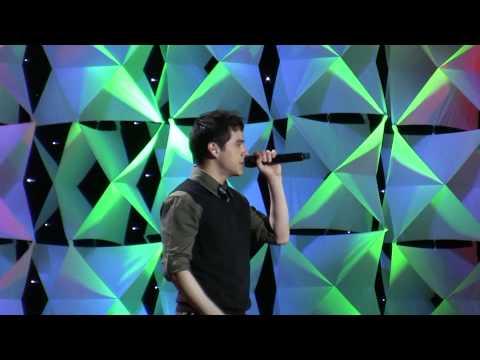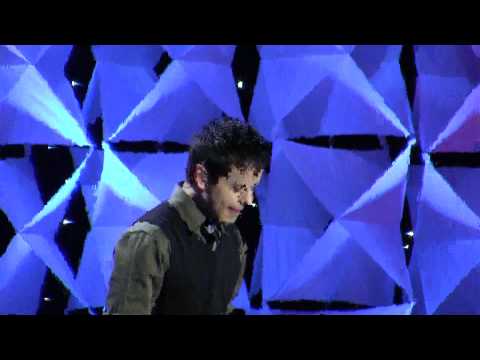 I could not help myself – Here is the third video – The First Noel – Absolutely beautiful!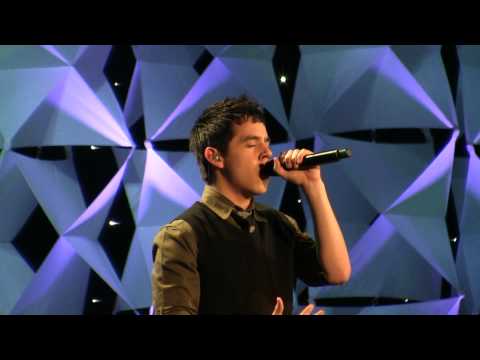 DA Weekly Buzz about David Archuleta!
Copy this short URL to share this post anywhere: http://www.dabuzzing.org/?p=7764

Tags: Buzz Wrap · Fox TV · home · Kaleidoscope · pikepss · Thanksgiving · Weekly Wrap
Filed in: career|columnists|David Archuleta|music|news|opinions|performances|photos|pikepss|reviews|voice
This Post has earned 1 Buzz.