pikepss Weekly on David Archuleta
Good Morning Honeybees and Fans!
We reluctantly said farewell to David Archuleta's Holiday Concert Tour last week but not to David Archuleta. Tivo-ing is a code word for (A David Appearance) and I used it frequently this week! His numerous TV appearances kept us from the painful concert withdrawal I suspect many of us suffered!
Ringing in the new year will be David's Sun Bowl performance during halftime on Thursday to a sold out crowd. Check your local stations for channels and times for your area.
Many videos have been added this week and it was difficult to choose one over the other. Polls on Musiqtone for best music video and an Idol poll for best album are currently online. Many have recognized David's talent and artistry by the numerous positive reviews for his Concert Tour, TV appearances and most of all his Christmas from the Heart album! Congratulations, David!
One of the most important events this coming Monday, December 28th, is DAVID'S 19TH BIRTHDAY!!!!!!…Happy Birthday, David! Enjoy your last year of being a teenager with all the excitement and fun that you deserve. May this year bring you joy, happiness and continued success!
We have enjoyed a fantastic 2009 sharing our friendships, concert experiences, pictures, videos, comments and our love for David Archuleta. The future holds great anticipation as David will be giving us a new album, a book and hopefully another concert tour in the spring or summer. Wouldn't it be great if David does a book signing tour!!? HaHa! Can you imagine the line for that??
Have a wonderful and safe Happy New Year!
Media
Reviews and Interviews
21 December
ARCHULETA: Concert Review!
With a smile that lights up the room, the always adorable David Archuleta took center stage at the Capital One Bank Theatre in Westbury, NY. As it was the last show for Archuleta's headlining tour, Archuleta not only displayed songs off his self-titled debut album, but also performed songs off of his Christmas album. With the snow covering New York, the atmosphere truly made it feel a little bit more like Christmas.
Archuleta – who gained the majority of his popularity from 'American Idol' – since then has created a buzz, with two major singles – "Crush" and "A Little Too Not Over You". As this buzz has been created, Archuleta soon found himself at the level of being a teenage hearthrob. In Westbury, NY the theatre was filled generally with teenage girls – screaming their hearts out for the one and only 'Archie' as fans know him.
What is truly remarkable about Archuleta is his ability to reach out and interact with his fans throughout his performances. Even with over one thousand people in a room, Archuleta has this angelic aura about him that makes it seem like he's singing to each person individually throughout that room. During the fan favorite, "My Hands", being the always charming guy that he is – Archuleta reached out to several fans, holding onto their hands. If only the guy knew that by those quick seconds – he made his fans' lives, let alone their night. In the always up-beat, "Zero Gravity" Archuleta ultimately pumped up the crowd – making sure each section was granted the attention it deserved, as well as jumping around. Meanwhile- through it all, Archuleta never failed to miss a note. Within the duration of the show – Archuleta even took the time to 'slow it down a notch' as he headed towards the piano. Let's face it, this kid's talent is undeniable and truly remarkable.
Throughout the duration of the performance, Archuleta proved the soulful artist he is deep down. Not only can he belt out the highest of notes, but he knows how to move an audience at any given moment. Whether he may be flashing that perfect smile of his or doing a classic, 'hoedown' Archuleta has what it takes to remain in this industry for a lingering career. Never before have I seen something of what Archuleta has the ability to do, as far as connecting so closely to an audience. Just by his simple smile, you can tell that he truly loves what he's doing, and that passes over to his extremely happy fans screaming his name. As far as 2010, and the rest of Archuleta's career – I see only great and bright things ahead. Now, only time will tell.
22 December
David ArchuletaBioGossipPicturesQuotesVideosToday Show Stopper: David Archuleta Sings, Honors Christmas
December 21st, 2009 11:41 AM by Hilton Hater Tags: David Archuleta
Christmas arrived a few weeks early for David Archuleta fans, as the American Idol finalist's holiday album ("Christmas from the Heart") has sold well.
The adorable crooner appeared this morning on Today and regaled Meredith Vieira with memories of his childhood, such as how he used to go caroling with his family in neighborhoods and in nursing homes.
From there, he performed the classic "Angels We Have Heard on High." Grab a Kleenex as you listen to it.
Idol Chatter
Archuleta on Regis and Kelly show Dec. 22
by pinella
December 21st, 2009 02:50pm
For all of you David Archuleta fans, he will be appearing on the Regis & Kelly show on Tuesday, Dec. 22 (9 a.m. PST).
Here are a couple of thoughts about Archuleta and his recent CD "Christmas From The Heart" …
– No other AI participant, over the past couple of years anyway is really capable of doing a Christmas CD that would be half as good as Archie's and 90 percent of them shouldn't even try.
– After listening to it more than once, Idol Chatter must admit one thing – it is one of the best Christmas records out there. I'd even go so far as to say it's one of the best, ever…
Share and Enjoy:
APPEARANCES
21 December
David Archuleta on the Today Show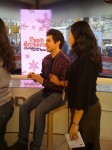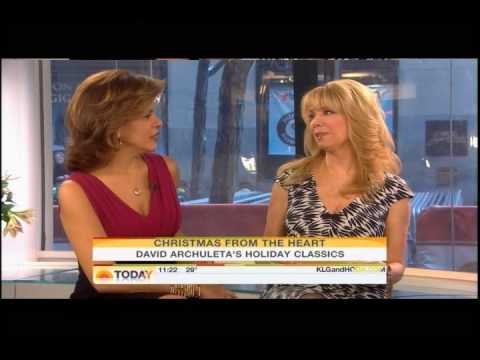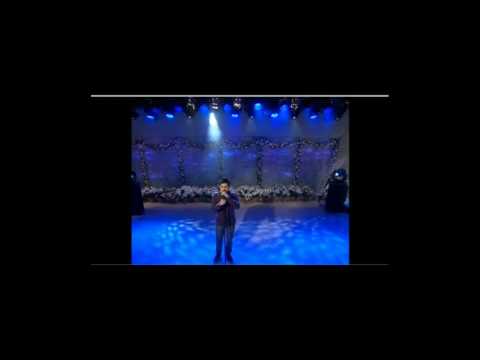 22 December
From Archuleta Avenue
BUZZ ABOUT TODAY SHOW PERFORMANCE
People are buzzing about David's performance on The Today Show this morning! I will continue to update this thread with additional links, but here is what we've found so far:
Latina Room
TV Crunch
emusicality.com
Celebrity Gossip
Shallow Nation
Ace Show Biz
Bring Da Beat Back
Sponkit.com
Neon Limelight
Zap 2 It
SharpNews.Info
The Hollywood Gossip
Regis and Kelly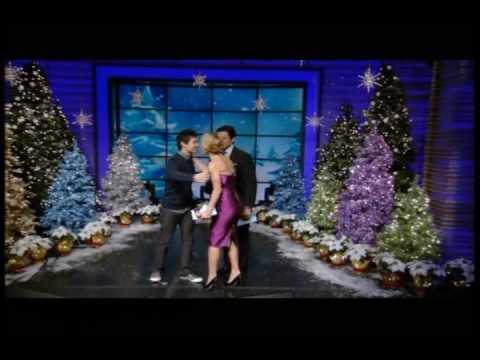 23 December
Fox and Friends – It doesn't get any better than this!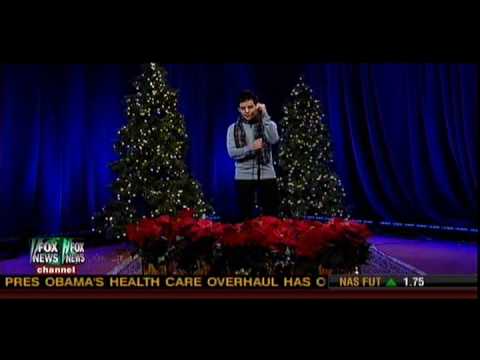 LARRY KING – David singing Pat-A-Pan
David out-did himself with this performance! For what it's worth his was the best! He has spoiled me, other singers just can't compare!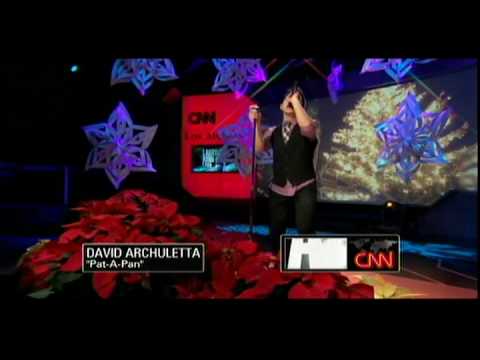 25 December
David Archuleta – On Wake up with AL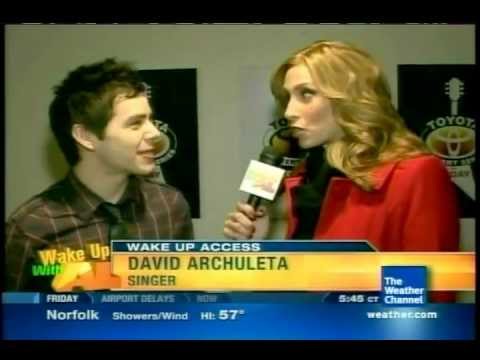 BILLBOARD CHARTS, SALES AND UPDATES
23 December
'American Idol' finalists dominate Billboard charts
by Andrea Reiher
Look no further than Billboard's year-end and decade-end charts to see how influential "American Idol" has been on the music landscape.
Fifteen different Idols appeared on decade-end lists at Billboard, including all "American Idol" winners (except Kris Allen, who was not eligible). The following Idols landed on at least one decade-end list: Clay Aiken, David Archuleta, Fantasia Barrino, Kelly Clarkson, David Cook, Chris Daughtry, Josh Gracin, Taylor Hicks, Jennifer Hudson, Kimberley Locke, Mandisa, Jordin Sparks, Ruben Studdard, Carrie Underwood and Elliott Yamin.
On the prestigious Artists of the Decade chart, Clarkson (No. 14), Underwood (No. 50) and Daughtry (No. 90) all made appearances. All three also appeared on Top 200 Albums of the Decade — Underwood twice at No. 14 ("Some Hearts") and No. 132 ("Carnival Ride"), Clarkson at No. 29 with "Breakaway" and Daughtry at No. 48 with "Daughtry." Clay Aiken joined them with "Measure of a Man" at No. 170.
The year-end charts included seven Idols from above (Archuleta, Clarkson, Cook, Daughtry, Hudson, Sparks and Underwood) and added Kellie Pickler.
Congratulations to all the "American Idol" finalists who have had so much success these past 10 years.
Sales Update
David Archuleta, Christmas From the Heart (31,000, +2 percent, 185,000/2,000 digital, -52 percent, 23,000 digital total)
DAVID'S BLOGS
21 December
Christmas Tour is almost over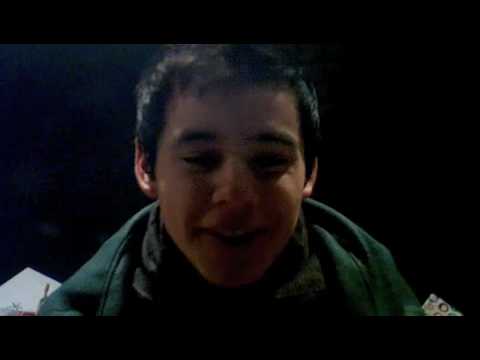 22 December
New Voice Message
FAN PICTURES
photo by Pam Pike
POLLS
Don't forget to keep voting for David on Musiqtone!! Top video of 2009! You can vote 50 times per day.
Idol Poll – David is ahead with 83% of the vote as of 12/26/09
Twitters
DavidArchie & Friends
20 December
DavidArchie – At build-a-bear!
DavidArchie – Last show of the Christmas tour tonight in Westbury, NY!
DavidArchie – Just finished the last show of the tour, and it's now over. Thanks to all who came out and made it an AMAZING tour! Had a BLAST!
DavidArchie – Goodness, I have to get up in 5 hours and I'm not sleepy yet lol. Performing on the Today Show early tomorrow morning!
21 December
DavidArchie – Too early for me! But I'm done getting ready at least haha. Today Show this morning!
DavidArchie – K, I lost tract a little bit on my healthy eating, so it's time to get back on track! Stuff with pumpkin is tasty. Eating some now
DavidArchie – Utah!!
DavidArchie – Hey guys! I'll try to let you know when my TV appearances air this week haha. But tomorrow morning I'll be on Regis and Kelly!
22 December
DavidArchie – My mom is ecstatic now that she has found a place where they sell mamey fruit here in Utah lol. Woot woot for mamey shakes!
DavidArchie – If you're up early enough tomorrow morning, you can catch my performance on Fox and Friends! But i'm off to bed. Goodbye for now!
DavidArchie – Hey guys! If you happen to be watching Larry King tonight at 9 PM EST, you can catch me singing Pat-A-Pan! It'll be on CNN!
24 December
DavidArchie – Christmas Eve! Gonna be spending time with the family. Hope everyone's day does well today.
25 December
DavidArchie- Merry Christmas everyone!
26 December
DavidArchie – Enjoyed watching the Princess and the Frog with the family:)
DavidArchie – Had some lunch@ Cafe Rio with @JoyWilliams and Nate Yetton. Fun having them in Utah!
DavidArchie – Going to get a haircut today!
Holiday Tour
Xmas Tour
23 December
This is a beautiful video from archuletaphilippines – a must see! This tells the whole story of his Christmas Tour 2009! Beautiful!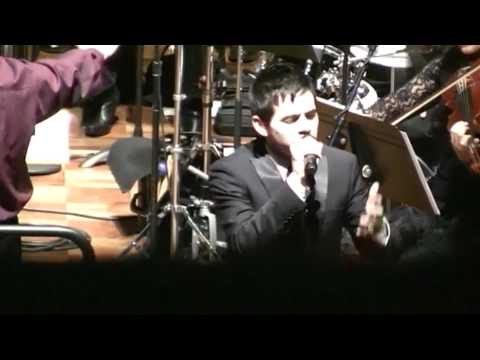 25 December
David has been Nice!
Neon Limelight has been playing Sneaky Santa and choosing who has been naughty or nice this year. David, as we know, has been nice…of course… 😀
David Archuleta – That smile. That laugh. Everything about Archie is nice. But his benevolence went far beyond sharing that angelic voice with the world this year. He signed on to be an ambassador for Stand Up to Cancer where he donated his time to raising awareness and money for cancer research. He also avoided throwing anyone under the bus when Disney abruptly canceled a few dates on his summer tour with Demi Lovato.
Google Alerts
Sun Bowl
21 December
American Idol's Archuleta to perform at Sun Bowl
Daily Staff Reports
Sunday, December 20, 2009
American Idol runner-up David Archuleta will perform during the Helen of Troy Halftime Show at the Brut Sun Bowl on Dec. 31, according to Sun Bowl officials.
Archuleta, who will celebrate his 19th birthday on Dec. 28, was the runner-up on the seventh season of American Idol. In August 2008, his self-titled album debuted at No. 2 on the Billboard 200 chart.
"Helen of Troy is excited to bring another outstanding talent like David Archuleta to perform at halftime of the Brut Sun Bowl," said Gerald J. Rubin, CEO and president of Helen of Troy, in a press release. "David piqued America's interest during his run on American Idol and he definitely will be a fan favorite due to his extraordinary talents as a singer-songwriter."
The Helen of Troy Halftime Show will feature a performance by Archuleta, as well as The Pride of Oklahoma and the Stanford University marching band.
Previous Sun Bowl halftime performers have included Los Lonely Boys, Diamond Rio, Baby Bash, Rihanna and the Village People.
Field level performance tickets
Fans attending the Sun Bowl Fan Fiesta at the Judson F. Williams Convention Center on Dec. 30 will have an opportunity to win field level tickets for the halftime performance, Sun Bowl officials said. The first 300 fans between ages 10 and 17 who present their Sun Bowl game ticket at the Fan Fiesta will receive a sideline access pass for the halftime show.
"Basically, we want to give 300 lucky fans the opportunity to have a front row seat to the Helen of Troy Halftime Show," said Bernie Olivas, executive director of the Sun Bowl Association, in a press release. "It also allows David to engage his fans on a more personal level."
For more information visit http://www.sunbowl.org/.
26 December
Lowe Family Working with David Archuleta during Christmas Concert in Kansas City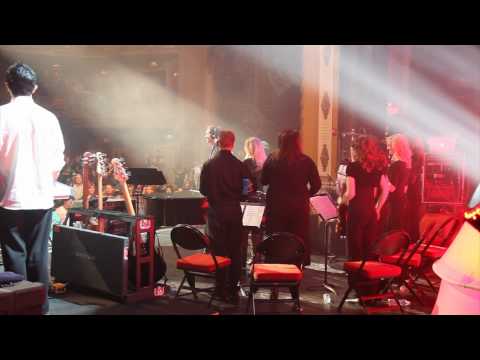 Fans
blogs, vids, VIPs
22 December
From FOD – Sign David's Birthday Card
I hope everyone had an opportunity to sign David's card and let him know how much we appreciate and love him!
Human Interest
Make a Wish Foundation
23 December
David Archuleta and Make a Wish Foundation
by Leslie Williams Hale
Standing at 4-foot-2, he might seem an unlikely star, but Patrick Chester Jr., known now to FGCU Eagles fans as PJ, was given a welcome befitting a basketball great. PJ, who is 9, was granted a wish by the Make-A-Wish Foundation of Southern Florida to be a part of the FGCU men's basketball team. After attending practices with the team, he presided over the bench as team captain during the Eagles matchup with their opponent.
PJ, a Buckingham Elementary School student, suffered brain injuries in a car crash two years ago that led to mental incapacitation and continues to cause seizures. Because of his seizures, PJ's family did not feel he could travel far for his wish — Make-A-Wish sends many families of terminally or seriously ill children to Disney World or on out-of-state vacations. So the foundation turned to an organization in its own back yard that could fulfill PJ's wish of becoming a basketball star — if only for a night.
PJ's name and waved signs reading, "PJ U da man!" and "PJ is #1" as he walked down a red carpet to the arena doors.
Make-A-Wish volunteer Laura DeLucca brought her three children to the arena, signs in hand, to make PJ feel a little extra special.
"Something like this, we participate in, but a lot of the time it's a Disney wish or a travel wish," said DeLucca.
Some of the "fans" who showed up to cheer for PJ had their own special stories, too.
Bonita Springs resident Howard Blain went to Nashville, Tenn., with his daughter, Elisabeth, in August thanks to the Make-A-Wish Foundation. Elisabeth, who turns 12 on Christmas day, has type I diabetes, and got her wish of meeting some of her favorite music stars, including David Archuleta and Jordan Pruitt.
"To watch my daughter's face was wonderful, and I imagine it will be the same for him," Blain said before the game. "For a lot of these kids, it's the only time they feel normal."
23 December
Want a picture of yours to be in David's upcoming book? Read instructions below:
pikepss' Pick of the Week
David & Ray Singing!
David and Ray singing together is one of the best videos I have seen thus far. The priceless look on David's face when Ray comes on stage and sings with him is to die for. David really plays along but at the same time continues his professional demeanor which makes it even more enjoyable. Such a classy guy to maintain his stage persona and still play along. What a treat we received.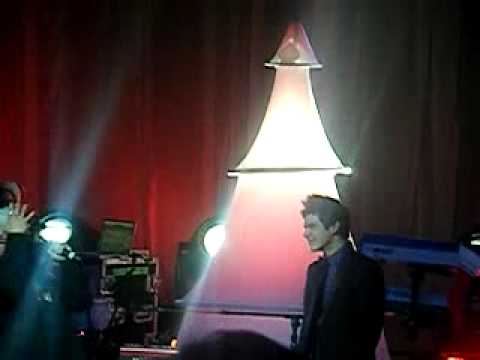 DA Weekly Buzz about David Archuleta!
Copy this short URL to share this post anywhere: http://www.dabuzzing.org/?p=8862

Tags: birthday · Buzz Wrap · Christmas · Make a Wish Foundation · New Year · pikepss · Sun Bowl · Weekly Wrap
Filed in: career|columnists|David Archuleta|music|news|performances|photos|pikepss|reviews
This Post has earned 1 Buzz.